Are you going to visit Budapest at the end of the year?
You will enjoy an unique atmosphere during Christmas and the New Year celebration! This is also an opportunity to attend concerts in Budapest in December when many high quality programs are offered.
To help you choose and book them in time, here is our selection of concerts and shows in Budapest in December!
CONCERTS IN ST. STEPHEN'S BASILICA – December 12,19 and 29th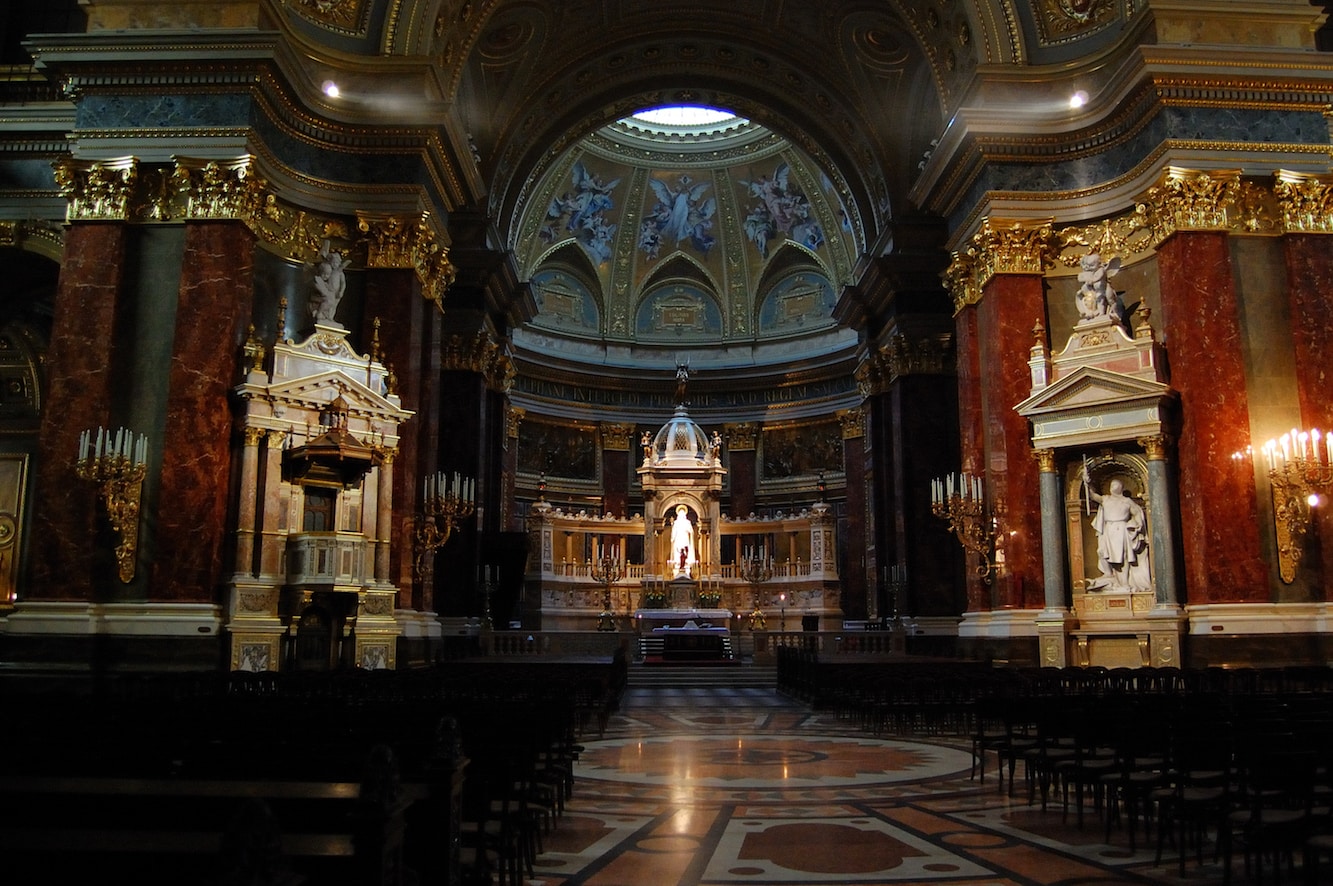 In the majestic setting of St. Stephen's Basilica in the center of Pest is performed Organ concert by Miklós Teleki. The arias of the program are performed by Kolos Kováts, one of the most famous singers of oratorio concerts in Hungary and you can also listen to the flutist Eleonóra Krusic.
Concerts on December 12,19 and 28th at 8.00 pm with the program: Mozart: Fantasy in F minor K 608, Antonio Vivaldi: 4 Seasons – Winter, Alessandro Stradella: Pieta Signore, Tomaso Albinoni: Adagio, Ferenc Liszt: Choral, Franz Schubert: Maria Ave, Robert Schumann, George Bizet, Johann Sebastian Bach, …
Duration about 70 minutes.
Organ Concert Tickets and Concert Tickets – click here

Discover this video of the beautiful St Stephen's Basilica on this link.
BUDAPEST DUNA STRING ORCHESTRA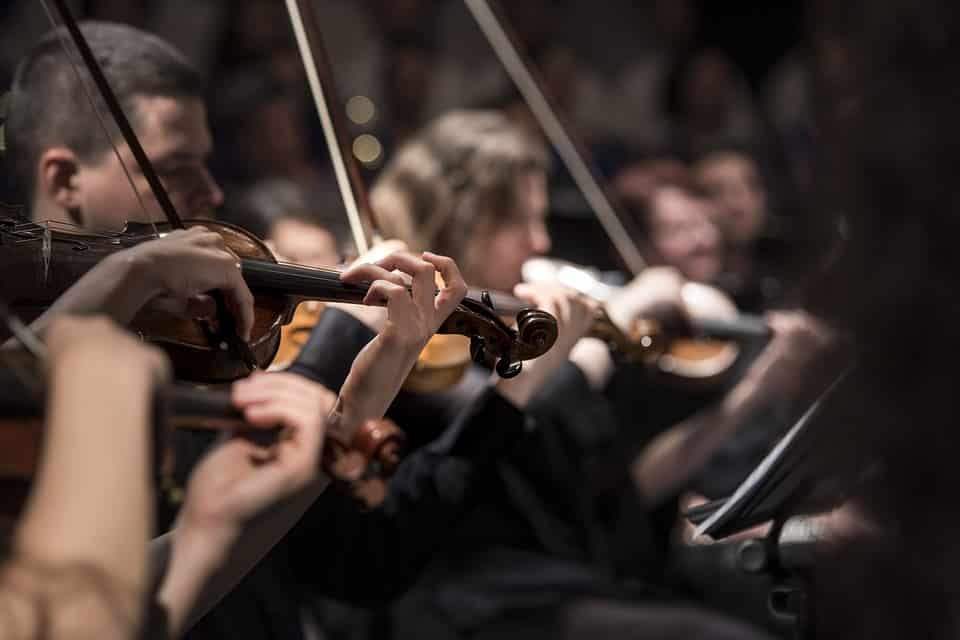 You can also attend concerts of the Duna String Orchestra in St Stephen's Basilica every Tuesday and Sunday at 20:00. On the program (subject to change): Bach (Air BWV 1068), Händel (Rejoice), Albinoni (Adagio), Vivaldi (The Four Seasons 'Extracts'), Gounod (Ave Maria), Händel (Largo, opera Xerxes), Schubert (Ave Maria), Mozart, Wolfgang (Requiem 'extracts'), Bizet (Agnus Dei) among others.
Duration: about 70 mn. Tickets starting from 35 € in category C.Information Concert Orchestra Duna String and tickets – click here
Address: ST. STEPHEN'S BASILICA, Szent István ter 1, 5th district, Pest – map –
MATTHIAS CHURCH Concerts – December 20,27 & 30th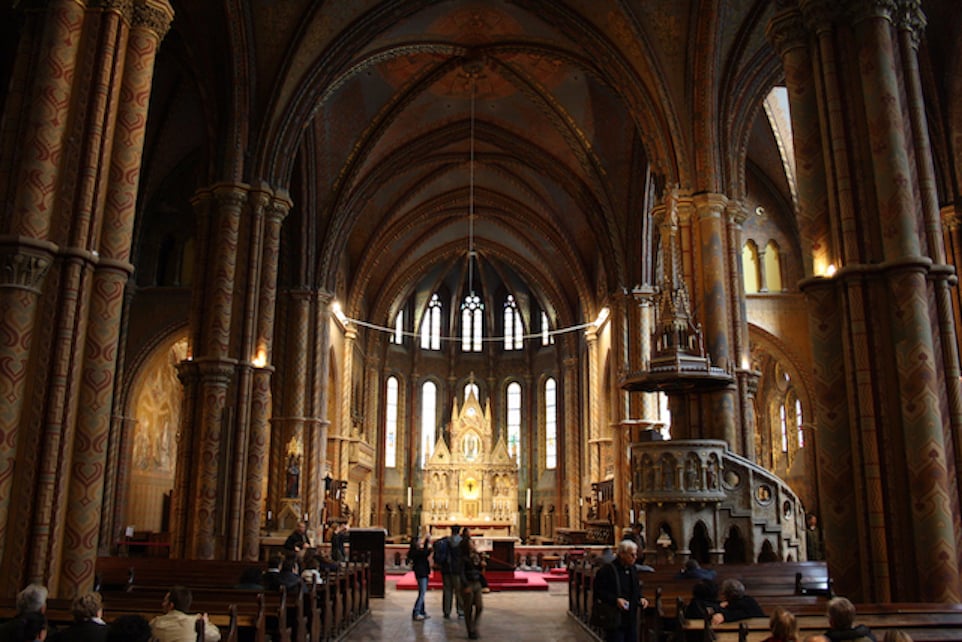 In the magnificent Matthias Church in the historic old town of Buda, classical music concerts are proposed on December 20th, 27th and 30th at 19:00 with the Budapest Duna String Orchestra performing compositions by Bach, Handel, Mozart and Vivaldi among others. Tickets from 40€ (in category B).
Information Concerts Matthias Church and tickets – click here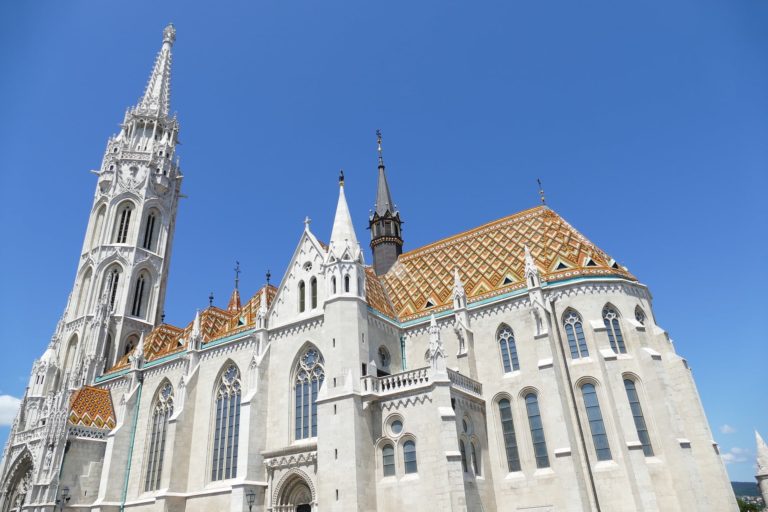 Address: Matthias Church, Szentháromság tér 2, 1st district, Buda – map –
FOLKLORE DANCE SHOW AT THE DANUBE PALACE
Discover the art of folk dance in Hungary during a 90-minute show (including an intermission) in the unique setting of the Danube Palace in Pest in the city center. True testimony of the Hungarian heritage, this show will reveal the tradition of costumes, music and dance of Hungary and its former empire. Tickets (3 categories) are also offered with a pick-up service.
Duration: about 90 minutes. Tickets starting from 24 € .Folk Dance performance – information and tickets – click here
New Year's Gala concerts in Budapest!

Cruise dinner, gala dinner with cabaret show, dinner with folk dance show, discover all the festivities for New Year's Eve:
Information and tickets New Year Concerts and Shows – click here
We will regularly update this article to keep you informed about shows and concerts in Budapest in December.