Are you going to visit Budapest at the end of the year?
You will enjoy an unique atmosphere during Christmas and the New Year celebration! This is also an opportunity to attend concerts in Budapest in December  2022 when many high quality programs are offered.
To help you choose and book them in time, here is our selection of Budapest Concerts and Shows in December!
CONCERTS IN ST. STEPHEN'S BASILICA
18, 20, 25 and 27 December 2022 – 1, 3 January 2023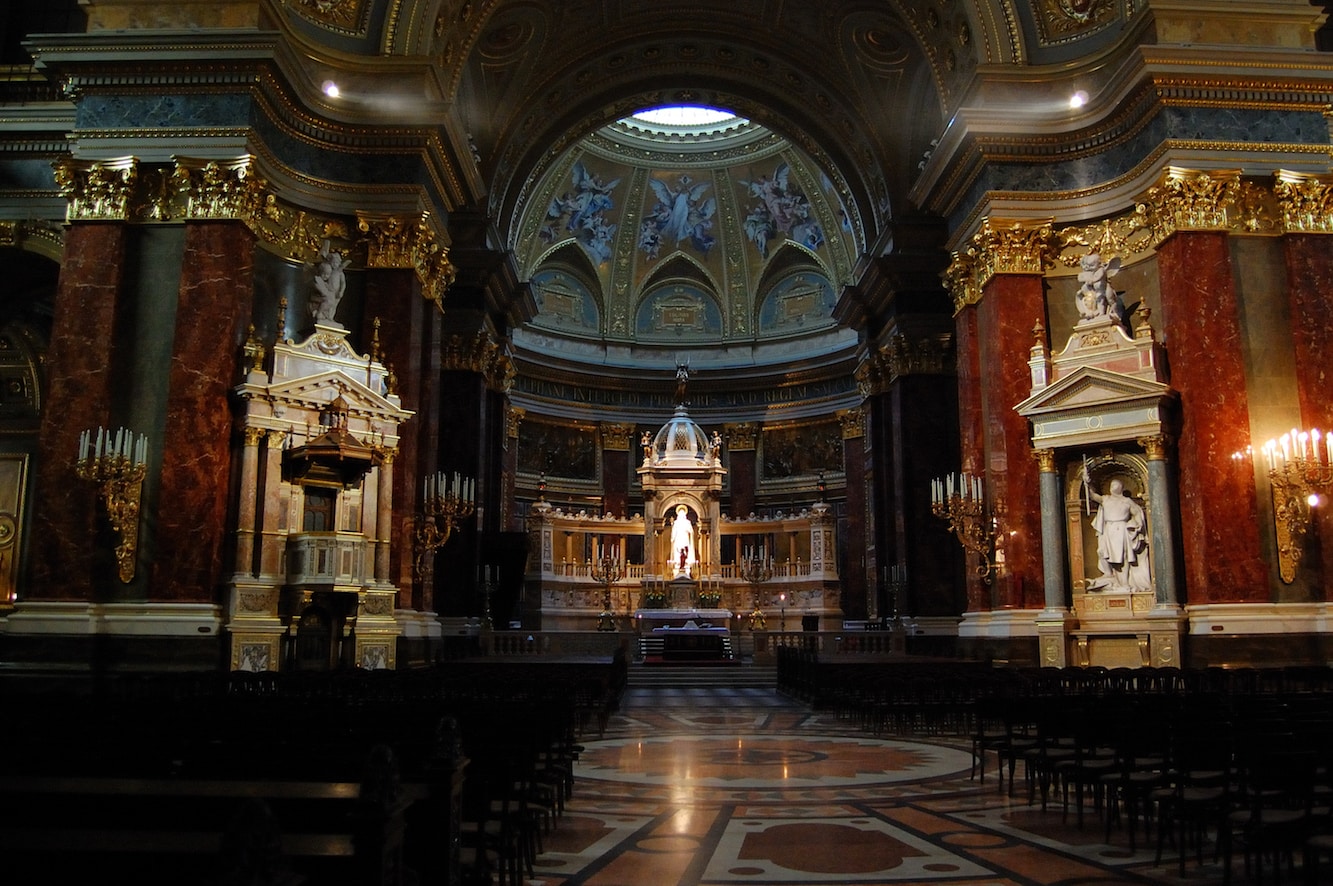 Treat yourself to an organ or a string concert in St. Stephen's Basilica, one of the most beautiful neo-classical buildings in Budapest. Take your pick from 3 concerts, each with 4 seating classes, to tailor your experience to your taste and budget:
Duration about 70 minutes.
Information Concerts in St Stephen's Basilica and Tickets – click here

Discover this video of the beautiful St Stephen's Basilica on this link.
La Bohème at the National Opera
1,3,7,9,11,15,22,25 and 30 December, 2022.
After more than 4 years of renovation, the Hungarian National Opera reopened its doors in March 2022! With a capacity of 1200 seats, the National Opera of Budapestinaugurated in 1884 is an iconic place of the Hungarian capital. Discover its architectural beauty and the quality of its representations!
Take advantage of your stay in Budapest to attend a performance of Puccini's masterpiece La Bohème in December!
Information about the Budapest Opera, programmes and tickets on this link.
MATTHIAS CHURCH Concerts – Friday 2,9,16 and 30 December 2022 and January, 3rd.
The beautiful Matthias Church in Buda's Old Town holds classical music concerts several times a month with the Budapest Duna String Orchestra.
Spend an evening in this unique venue and enjoy a magical classical concert performed by the Duna String Orchestra and violin soloist Gabora Gyula. Programme: J. Pachebel – Canon A. Vivaldi – The Four Seasons, Winter (2nd movement), Gloria (Domine Deus) JS Bach – Violin Concerto in E major, BWV 1042 (1st movement) G.H. Handel – Water Music. HWV. 348. in F major T. Albinoni – Adagio WA Mozart – Church Sonata in D major no. 4KV 144 Saint-Saëns – The Swan C.Frank – Panis Angelicus JS Bach – Air J. Massenet – Meditation Thaïs WA Mozart – A Little Night Music, Alleluia of Exsultate, Jubilate. Concert at 7pm:
Information Concerts Matthias Church and tickets – click here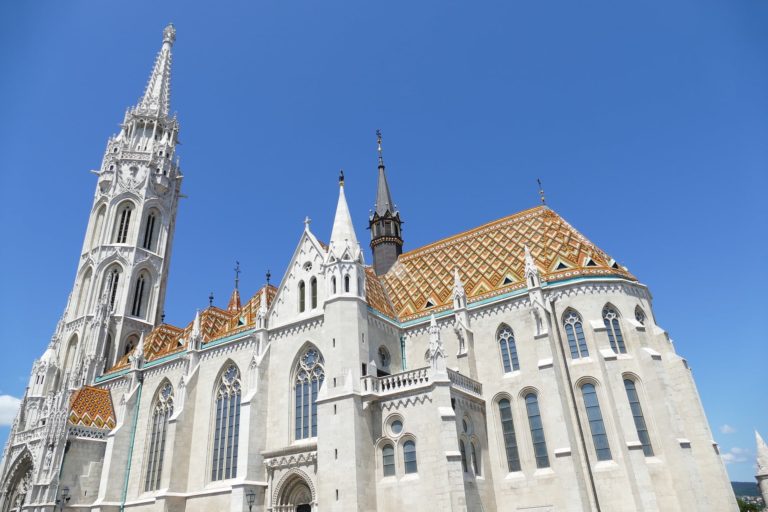 Address: Matthias Church, Szentháromság tér 2, 1st district, Buda – map –
New Year Concert of the 100 Gypsy Violins Orchestra on December 30.
The 100 Gypsy Violins Orchestra performs a gala concert at the Budapest Congress Center. On Thursday, December 30, 2022, a two-part concert will be held, as well as folk dances, a wine tasting and a gala dinner (depending on the category of ticket chosen).
Works by Brahms, Strauss, Bizet, Rossini and Liszt will be performed at the Budapest Congress Center and its large modern hall with a capacity of up to 2000 people.
The program of this unique event of December 30, 2022:
SOLD OUT
Tickets from 42 € in category VI.
Information Concert 100 Gypsy Violins Orchestra and tickets – click here
Address: Budapest Congress Center, Jagelló u. 1-3. XIIth district, Buda – map –
CONCERT ST MICHAEL'S CHURCH
17,19,21,25,26,28,30 December

In the charming St Michael's Church in the city centre of Pest enjoy a unique concert with works by Mozart, Schubert, Mendelssohn Bartholdy, Handel, Bach, Vivaldi, Franck, Albinoni, Liszt, Widor, Massenet and Handelce:
St Michael's Church concert information and tickets – click here
Address: St Michael's Church, Szentháromság tér 2, 1st district, Buda – map –
Christmas and New Year's dinner cruise on the Danube

Celebrate the festive season in Budapest with a festive dinner cruise on the Danube!
Enjoy a meal and a festive atmosphere while admiring the most beautiful monuments of Budapest (Parliament, Buda Castle, Matthias Church,…):
Information Special Dinner Cruises and booking – click here
We will regularly update this article to keep you informed about Budapest Concerts and Shows in December.