Budapest is a large capital city covering 525 km2. A Budapest sightseeing bus tour is an excellent way to discover this beautiful city known as the Pearl of the Danube.
These multi-stop buses, also known as Hop-On Hop-Off buses, travel around Pest and Buda. They make regular stops and you can choose to stay on the bus or get off and then get back on the bus later.
In each Budapest sightseeing bus you will be provided with headphones so that you can listen to the audio guide available in English.
Several Budapest sightseeing busBudapest sightseeing bus companies offer this service with a variety of packages for one or more days:
BIG BUS TOURS Hop On/Off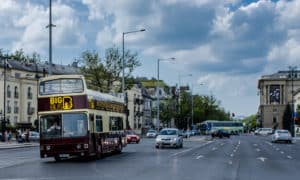 Explore Budapest at your own pace with a 24h, 48h, or 72-hour ticket on this open-top hop-on hop-off sightseeing bus. Enjoy engaging commentary as you wonder at the views of the Hungarian Parliament Building, Margaret Bridge, and the Danube River landmarks.
Information and Big Bus Tickets – click here
CITY SIGHTSEEING BUS Hop On/Off
with cruise and walking tour (options)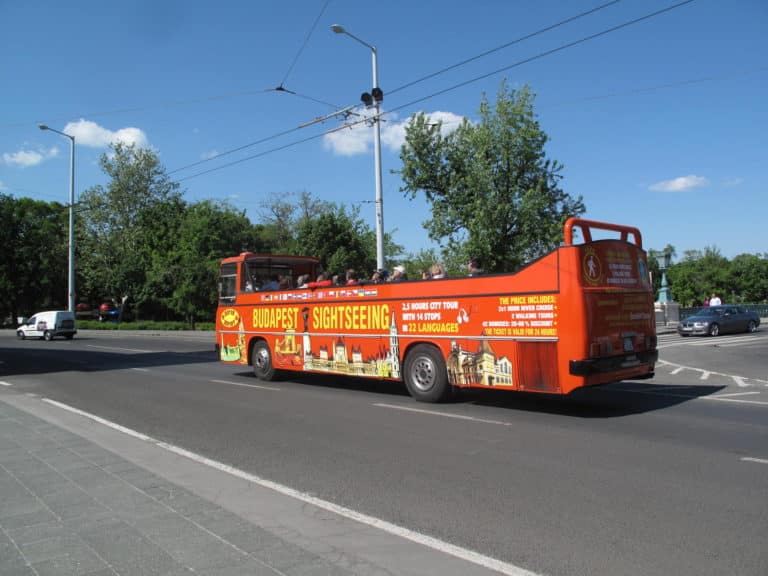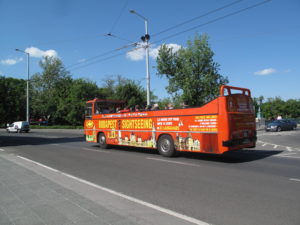 Discover Budapest on your own terms with a 24, 48, or 72-hour pass for the hop-on-hop-off sightseeing bus with a boat and walking tour. See sights such as the Hungarian Parliament, Buda Castle, and Chain Bridge. Explore the Citadel, and see the Great Synagogue on Dohány Street. Set off on a 1-hour cruise of the Danube River to enjoy panoramic views of the imperial city by day and night, including the vast Gothic Revival façade of the Hungarian Parliament Building complex. Explore both Buda and Pest, hopping off at any of the 19 stops along the route. Your ticket includes a fantastic discount booklet, that provides great discounts at some of the city's most popular attractions, as well as a walking tour.
Information City Sightseeing Tour and Ticket – click here
Budapest by Land and Water: Floating Bus Tour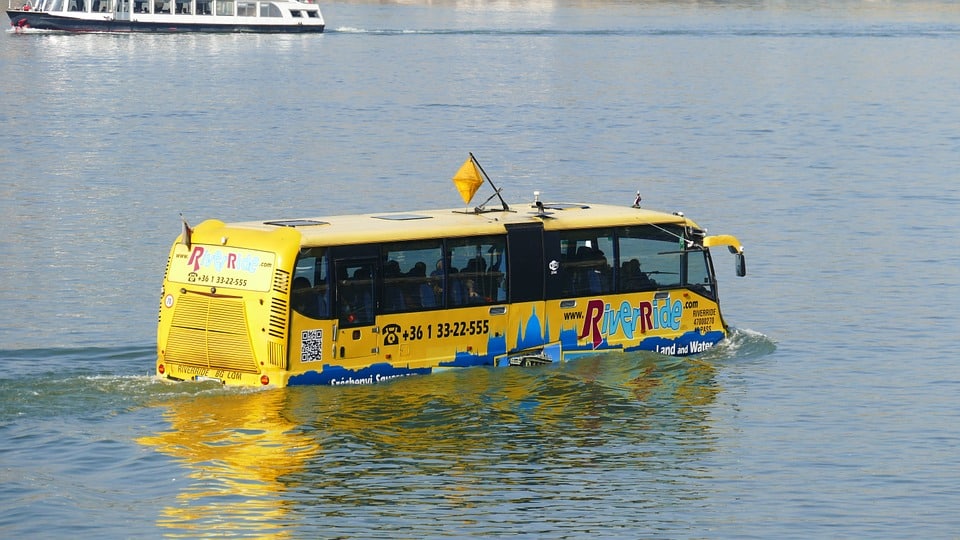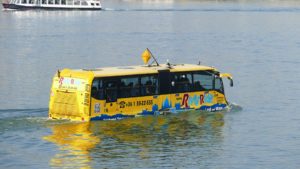 This unique tour of Budapest explores the city by land and water without the need to change vehicles! See the sights of Budapest from the comfortable seat of a unique coach that drives along busy streets before – to the gasps of some of your fellow travelers – plunging into the lapping waters of the Danube:
Information floating bus tour and Tickets – click here