Want to know the best places for shopping in Budapest? As for the most popular streets, shopping malls and shops of the city, here are our tips for successful shopping

in the Hungarian capital!
SHOPPING MALLS – SHOPPING IN BUDAPEST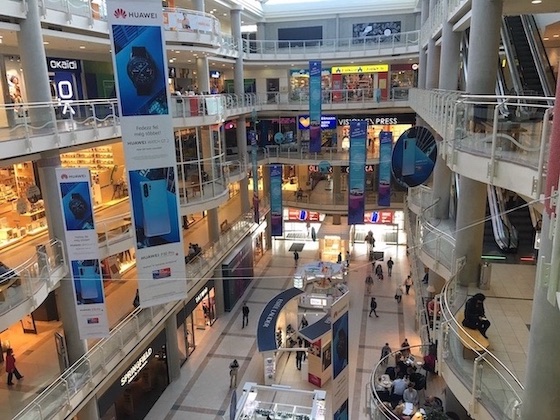 Budapest has many modern shopping malls within the city itself. The West End City Center is the most centrally located in Pest near the Nyugati station. We have selected these four main malls:
In Pest:
West End City Center: Váci út 1-3, 6th district – website – map –
Arena Mall: Kerepesi út 9, VIIIth district – website – map –
In Buda:
Mammut: Lövőház u. 2-6, 2nd dsitrict, website – plan –
Allee: Október huszonharmadika u. 8-10, XIth district, website – plan –
You will find all the major international fashion, sports and restaurant brands among others. If you are looking for souvenir shops, there are none in the shopping malls, but you will find them along the Váci pedestrian street and in the covered Great Market Hall.
VÁCI STREET – SHOPPING IN BUDAPEST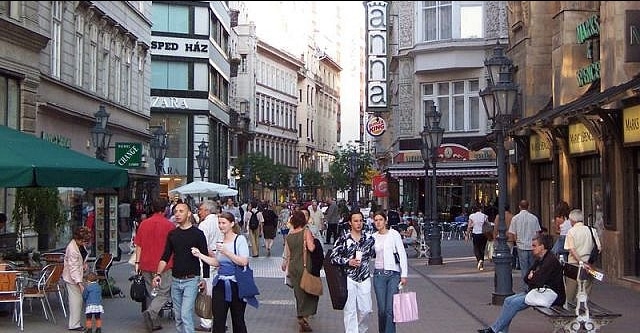 The pedestrian street Váci is located in Pest in the 5th district, extending from Vörösmarty Square (Vörösmarty Tér) to the Great Market Hall. Here you will find many international brands (Zara, H & M, Bershka, CCC, C & A, Mango, Promod, Calzedonia, Playersroom, Reserved, Tiger, Pylones, Swarovski, L'Occitane, Douglas, etc.), souvenir shops and assorted restaurants and fast food.
ANDRÁSSY AVENUE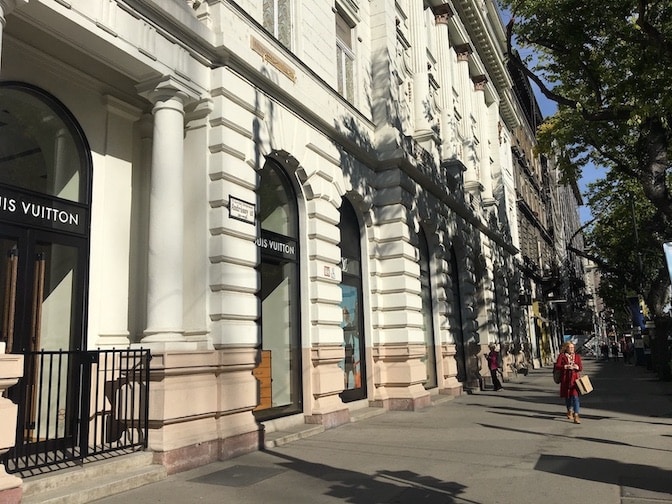 Andrássy Avenue is the most prestigious area in Pest. In addition to the magnificent National Opera, you will find many luxury brands: Louis Vuitton, Gucci, Burberry, Rolex, Moncler, Michael Koors, Boggi Milano, Ralp Lauren, Guess, Cos, etc.
Our tip: at number 39 Andrássy Avenue, be sure to discover the splendid Café Párisi and its great neo-Renaissance style hall.
The Café Párisi s open daily from 09:00 to 21:00.
Address: Andrássy út 39, 6th round, Pest – plan – website. Menu on this link.
THE GREAT MARKET HALL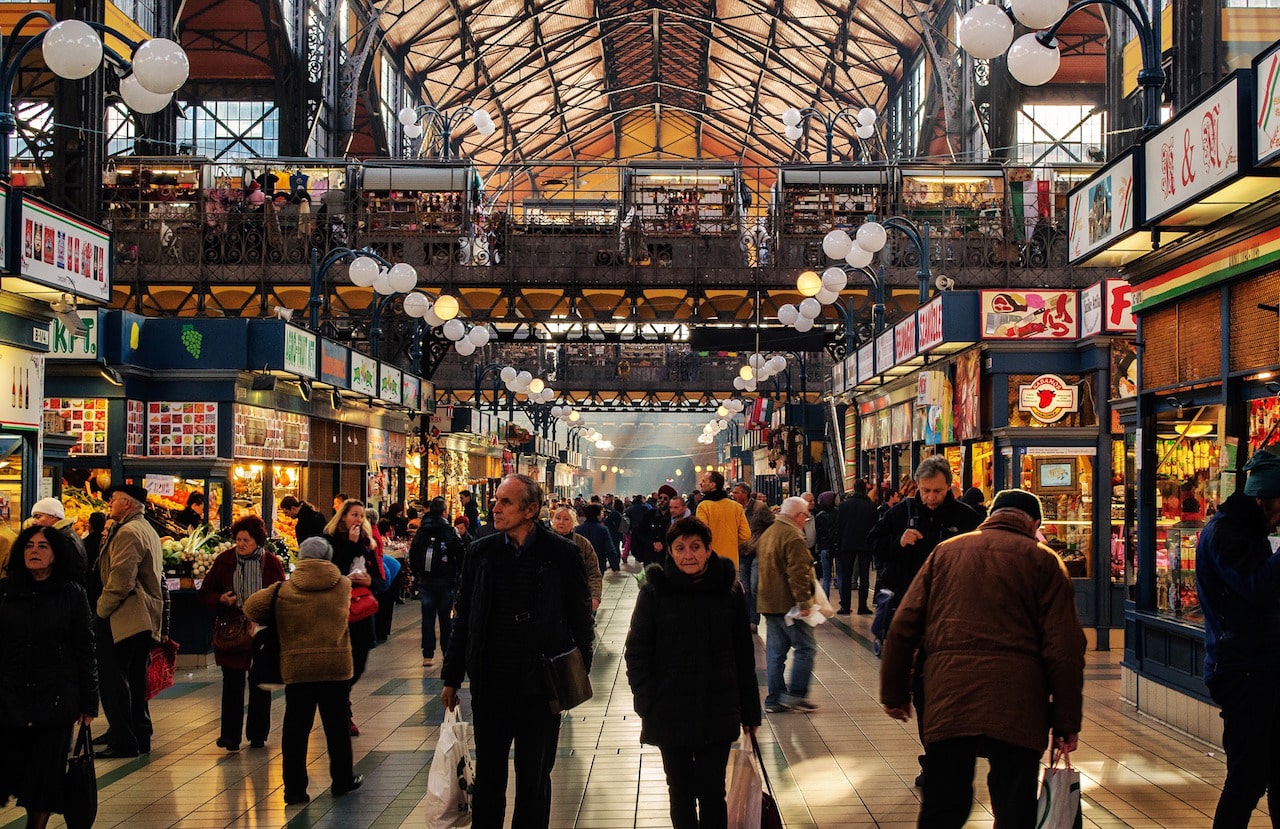 The Great Market Hall is a must visit spot in the Hungarian capital!
This UNESCO World Heritage building will introduce you to the culinary specialties of Hungary. On the ground floor are food stalls while on the first floor you will find numerous buffets where you can eat all day long, as well as many craft and souvenir stands.
Address: Vámház krt. 1-3, 9th arrondissement, Pest – map – website.
Open hours: Mondays from 06:00 to 17:00, Tuesday to Friday: 06:00 to 18:00, Saturdays: from 06:00 to 15:00, but beware, Sunday the Great Market Hall is closed.
SUPERMARKETS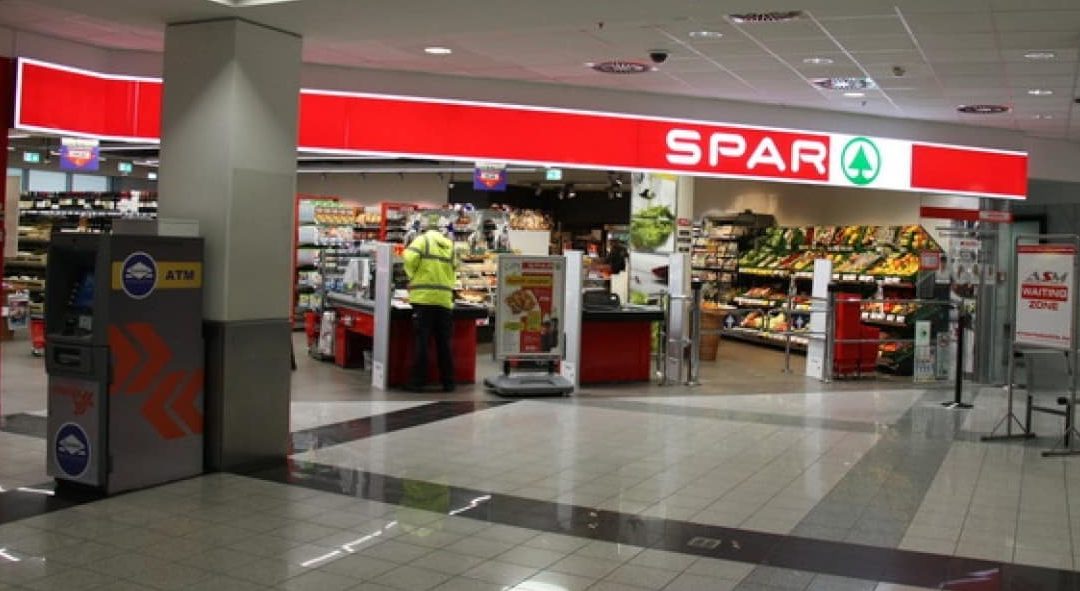 Do you want to buy paprika, Hungarian sausage or Hungarian alcohol? You will find the best prices in the city's supermarkets. Note: the majority of hypermarkets such as Auchan and Tesco are far from downtown or in the city's suburb.
Our recommendation: Interspar supermarkets or Spar (smaller size markets).
ANTIQUES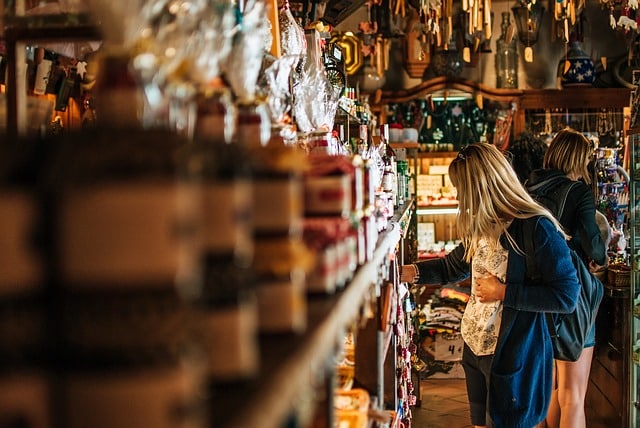 For antique lovers (paintings, lamps, clocks, jewelry, etc.), you will find all the antique shops in Budapest around Falk Miksa Street in the 5th district. The area starts just before the Margaret Bridge (Margit Hid) on the Pest side.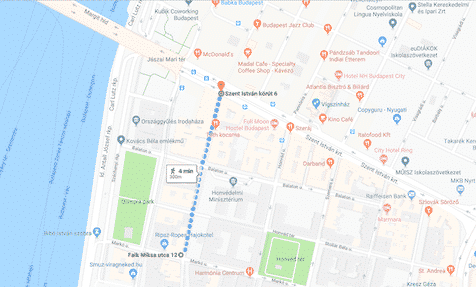 ECSERI FLEA MARKET IN BUDAPEST
The biggest flea market in Budapest is the Ecseri market on the outskirts of the Hungarian capital. It is well worth visiting for antiques and vintage fare – for anyone looking for unusual objects. You can find furniture, porcelain, paintings, military objects and many items from the last century.
By public transport, take by bus 54 (best bet: use Budapest public transport trip planner).
Open hours: Monday to Saturday from 09:00 to 14:00 (9:00 to 13:00 on Sundays) – Site FB – Map – Address: Budapest Ecseri flea market, Nagykőrösi út 156, XIXth district.
DESIGNERS SHOPS – SHOPPING IN BUDAPEST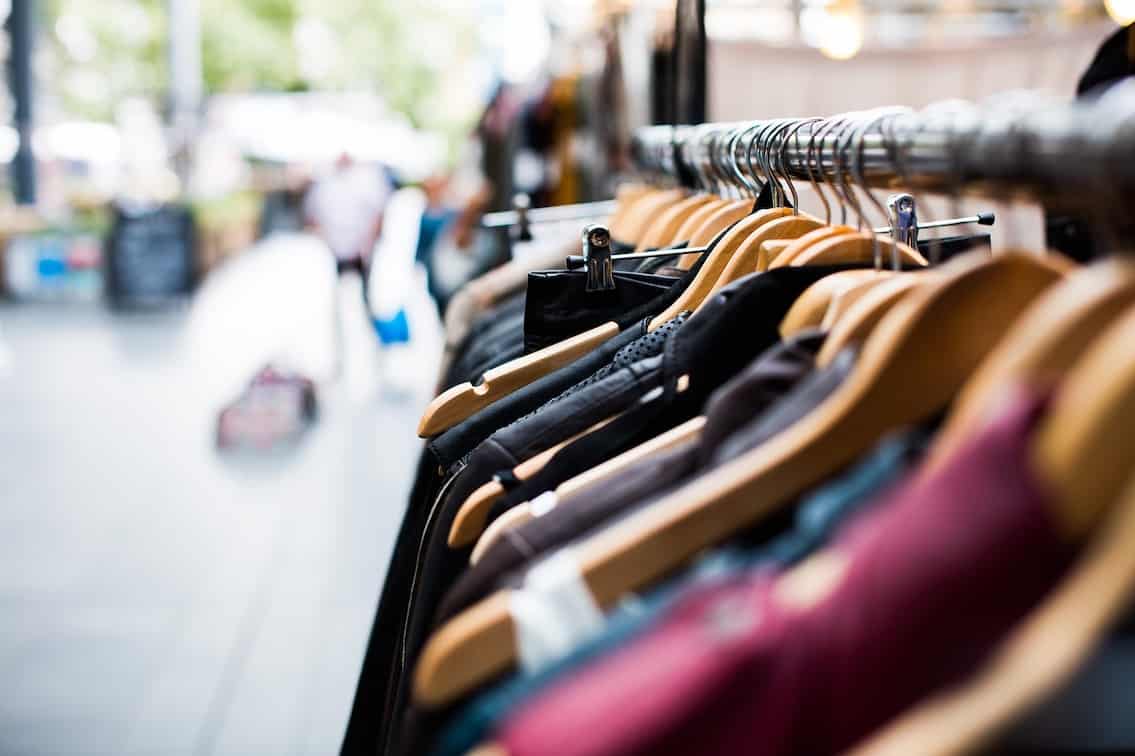 Want to find something other than magnets, postcards and international fashion signs? Here is our selection of the top designer boutiques in Budapest:
Printa Design Shop: website: https://printa.hu/ – fashion/deco/café/gallery
Address: Rumbach Sebestyén u. 10., VIIth district, Pest – plan –
Paloma Design Center: website: http://palomabudapest.hu/en/home/ Fashion/Jewelry/design in a splendid inner courtyard.
Address: Kossuth Lajos u. 14., Vth district, Pest –plan –
Rododendron Design Shop: poster/accessories/books, website: http://www.rododendronart.com/node/151
Address: Semmelweis u. 19., Vth district – Pest – plan –
VASS SHOES: luxury shoes for men. website on this link.
Address: Haris köz 2, Vth district., Pest – plan – 100m from pedestrian Váci street.
Discover the Hungarian brand of sports shoes 'TISZA' – website on this link. Address: Károly krt 1, VIIth district. – Astoria – Pest, – plan –
Lollipop factory: Fashion designers , website on this link.
Address: Király utca 24, VIth district,. Pest – plan –
Mono Fashion: Fashion/design/accessories – website on this link.
Address: Kossuth Lajos ut 12, Vth district, Pest – plan –
Flatlab Design Shop : fashion / accessories – website: https://www.facebook.com/flatlab/ Address: Baross u. 3., VIIIth district, Pest – plan –
HEREND PORCELAIN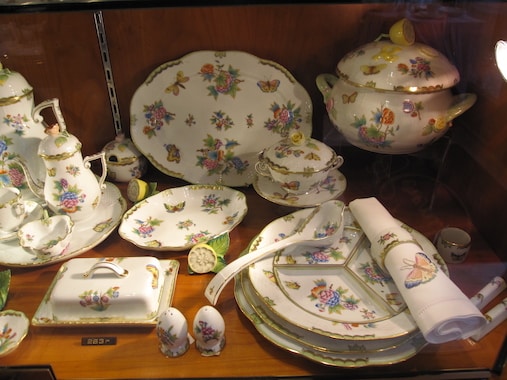 The Herend brand is an internationally renowned porcelain manufacturer. Specializing in hand-painted luxury porcelain, Herend was the supplier of the Habsburg dynasty and the European aristocracy.
Many of the classic models from this era are still marketed. Guests can explore the brand's shops at Andrássy Avenue number 16 and Váci street number 19 in Pest.
CHRISTMAS MARKETS – SHOPPING IN BUDAPEST
Finally, if you come to Budapest in November or December, you can discover the best Christmas markets of Budapest in our dedicated article on this link.
Have you chosen the date of your visit? To find out what to do in Budapest, check out the calendar of events and their month by month details in our 'Calendar' section on this link, as well as our selection of must-see sights in Budapest on this link.