What to do and see in Budapest

in May ?
Discover the numerous events and activities we have selected for your visit to Budapest in May.
The Budapest calendar for May is regularly updated as soon as new events are announced that attract our full attention.
CONCERTS ST. STEPHEN'S BASILICA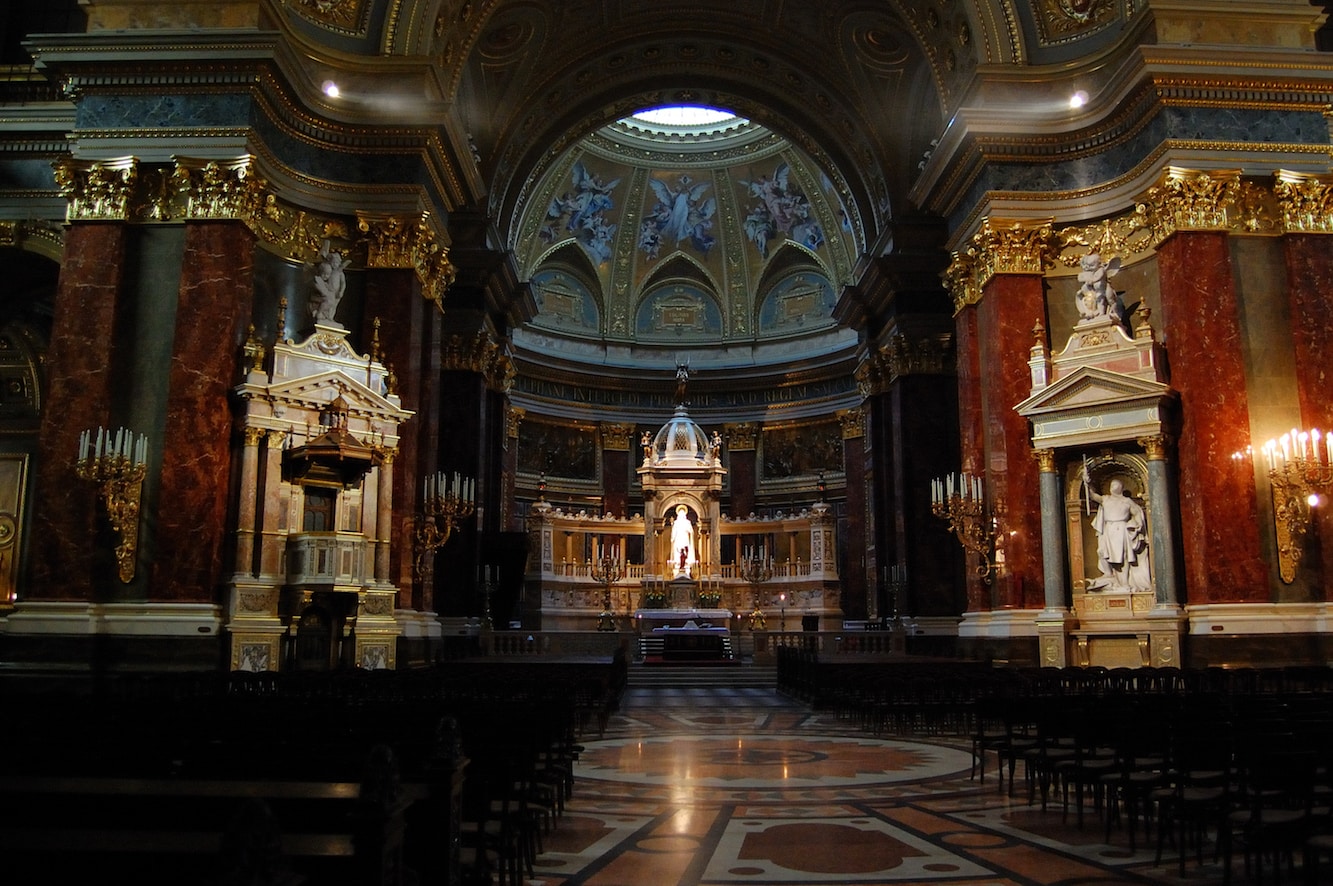 In the majestic setting of St. Stephen's Basilica in the center of Pest a weekly organ concert is offered adapted by Miklós Teleki. The arias of the program are performed by Kolos Kováts, one of the most famous singers of oratorio concerts in Hungary, and you can also listen to the flutist, Eleonóra Krusic.
Concert every Thursday at 8:00 pm with program subject to change: Wolfgang Amadeus Mozart, Antonio Vivaldi, Alessandro Stradella, Tomaso Albinoni, Ferenc Liszt,…
Duration: about 70 minutes. Tickets from 20 €!For Information on organ concert and tickets – click here
Address: St. Stephen's Basilica, Szent István ter 1, 5th district, Pest – map –
Rosé festival 'ROSALIA' May 15 – 17
In the park 'Városliget', close to the Széchenyi baths and the Heroes' Square takes place  the Festival ROSALIA: during 3 days you can discover the Hungarian wines (rosé, sparkling wines, champagne) thanks to the numerous wine producer's .
The festival ROSALIA also hosts gastronomic stand, concerts and entertainment for children.
Free admission. Tasting glass with Festival Rosalia logo for 1000 Ft (around 3 euros).
Opening hours: Friday 31 from 14h00 to Midnight, Saturday 1st from noon to midnight, Sunday 2 from 10h to 21h00. Information on the official website: rosalia.hu.
Address: Park 'Városliget', Pest, XIth district – plan.
CONCERT DUNA STRING ORCHESTRA BUDAPEST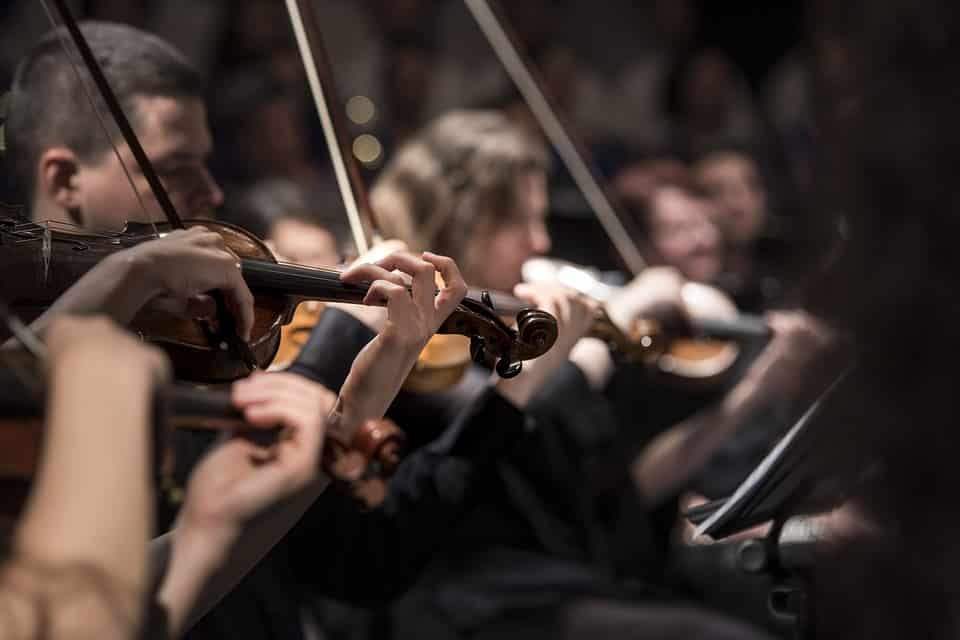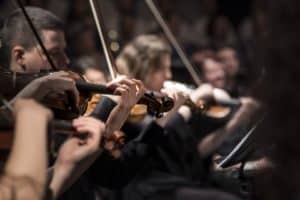 You can also attend, in the unique setting of St. Stephen's Basilica in the center of Pest, great concerts of the Duna String Orchestra every Tuesday at 20:00. On the program (subject to change): Bach, Albinoni, Vivaldi, Gounod, Händel, Schubert, Mozart, Bizet, among others.
Duration: about 70 minutes. Tickets from 35 € in category C.For information concert orchestra Duna String and tickets – click here
Address: Szent István ter 1, 5th district, Pest – map –
Matthias Church Concert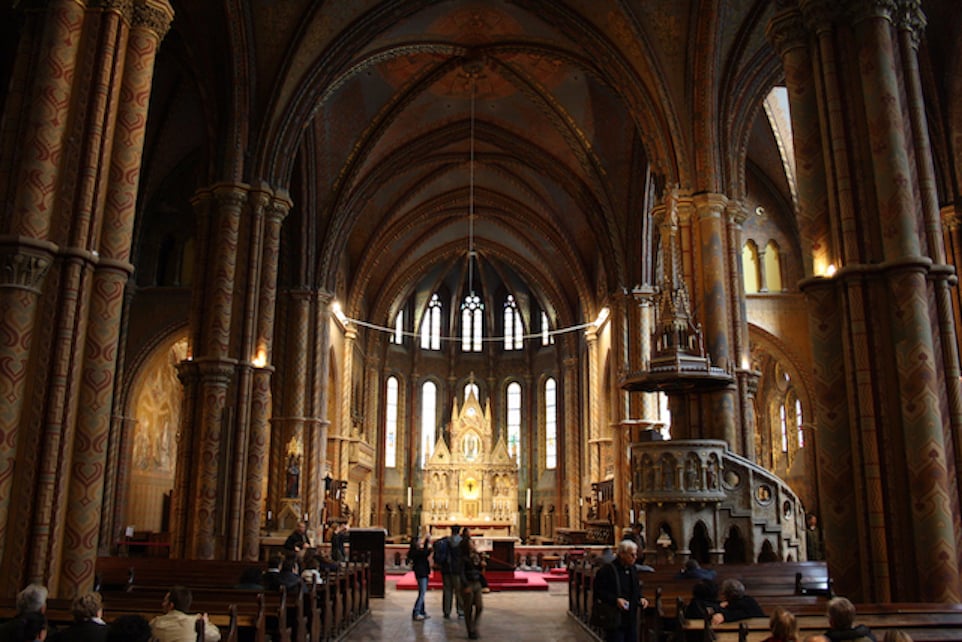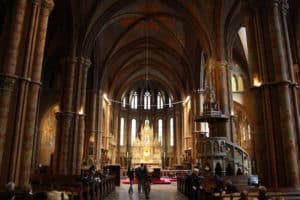 In the magnificent Matthias Church in the historic old town of Buda classical music concerts are held at 19:00 with the Budapest Duna String Orchestra performing compositions by Bach, Handel, Mozart and Vivaldi, among others. Dates coming soon.
For Matthias Church Concerts Information and tickets click here
Address: Matthias Church, Szentháromság tér 2, 1st district, Buda – map .
FOLK DANCE SHOW AT THE DANUBE PALACE
Discover the art of folk dance in Hungary during a 90-minute show (including an intermission) in the unique setting of the Danube Palace in Pest in the city center.
A true testimony of the Hungarian heritage, this show reveals the tradition of the costumes, music and dance of Hungary and its former empire.
Tickets (3 categories) are also offered with pick-up service.
Duration: about 90 minutes. Tickets from 24 €.Folk dance Show information and tickets – click here
The largest festival for the best of Hungarian gastronomy and fine dining, the Gourmet Festival, will take place in the Millenáris Park from May 21 to 24. The best restaurants, confectioners and wine producers await you on their stands where you can taste and try many Hungarian and international dishes. The program also includes conferences, concerts and exclusive menu with international starred chefs.
Further information and programs on the official website on this link.
Opening hours: Thursday 21 May from 17:00 to 23:00, Friday 22 from 12:00 to 23:00, Saturday to Sunday from 11:00 to 23:00. Adress: Millenáris Park, Buda, IInd district, plan.
Budapest Cruises on the Danube River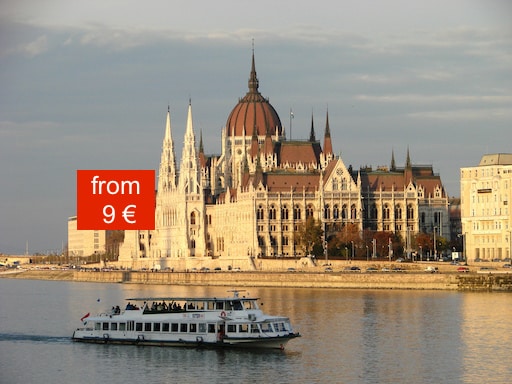 Discover Budapest with a cruise on the Danube (45mn-1h), day and night, to admire Buda Castle, Matthias Church, Hungarian Parliament, Citadel, Hotel Gellért, and more.
There is also the possibility of a dinner cruise every evening (two hours and forty five).
For Cruise information in Budapest – click here
You also have the opportunity to dine during your cruise
while admiring Budapest by night!

In the evening departing at 19:45, you can enjoy a two and a half hour cruise on the Danube accompanied by a four-course dinner and the musical performance of local Hungarian artists (November to February with advanced departure at 19:00).
Information and booking – dinner cruise – click here
SPARTY parties at the Széchényi baths in May 2020
The Széchenyi Baths host the Sparty parties on Saturday evenings (2,9,16,23 and 30th)  in their outdoor baths. In this impressive setting you will experience animations, dancers, 3D projections and DJs live sets for a unique winter evening ! Information and tickets are on the site, Spartybooking. Video of the Sparty event:
The Széchenyi baths can be reached by public transport via the Metro M1 – Széchenyi fürdő station – and the trolley bus 72 – Széchenyi fürdő station.
Address: Állatkerti krt. 9th – 14th district, Pest.
Discover also opera, classical concerts and shows in Budapest in our dedicated article on this link.