What to do and see in Budapest in April of 2019?
Discover the numerous events and activities we have selected for your visit to Budapest in april of 2019.


The Budapest calendar

for April is regularly updated as soon as new events are announced that attract our full attention.
Spring Market – March 21st to April 22nd
The Spring Festival at Vörösmarty Square in the city center in Pest welcomes visitors for one month with craft stalls, culinary shows and concerts, among various activities. It's an unique opportunity to discover Hungarian traditions! Free admission – map –opening times:
Craft stalls: Sunday to Friday: from 10:00 to 20:00, until 21:00 on Saturdays.
Food stands: Sunday to Friday: 10:00 to 21:00, until 22:00 on Saturdays.
CONCERTS ST. STEPHEN BASILICA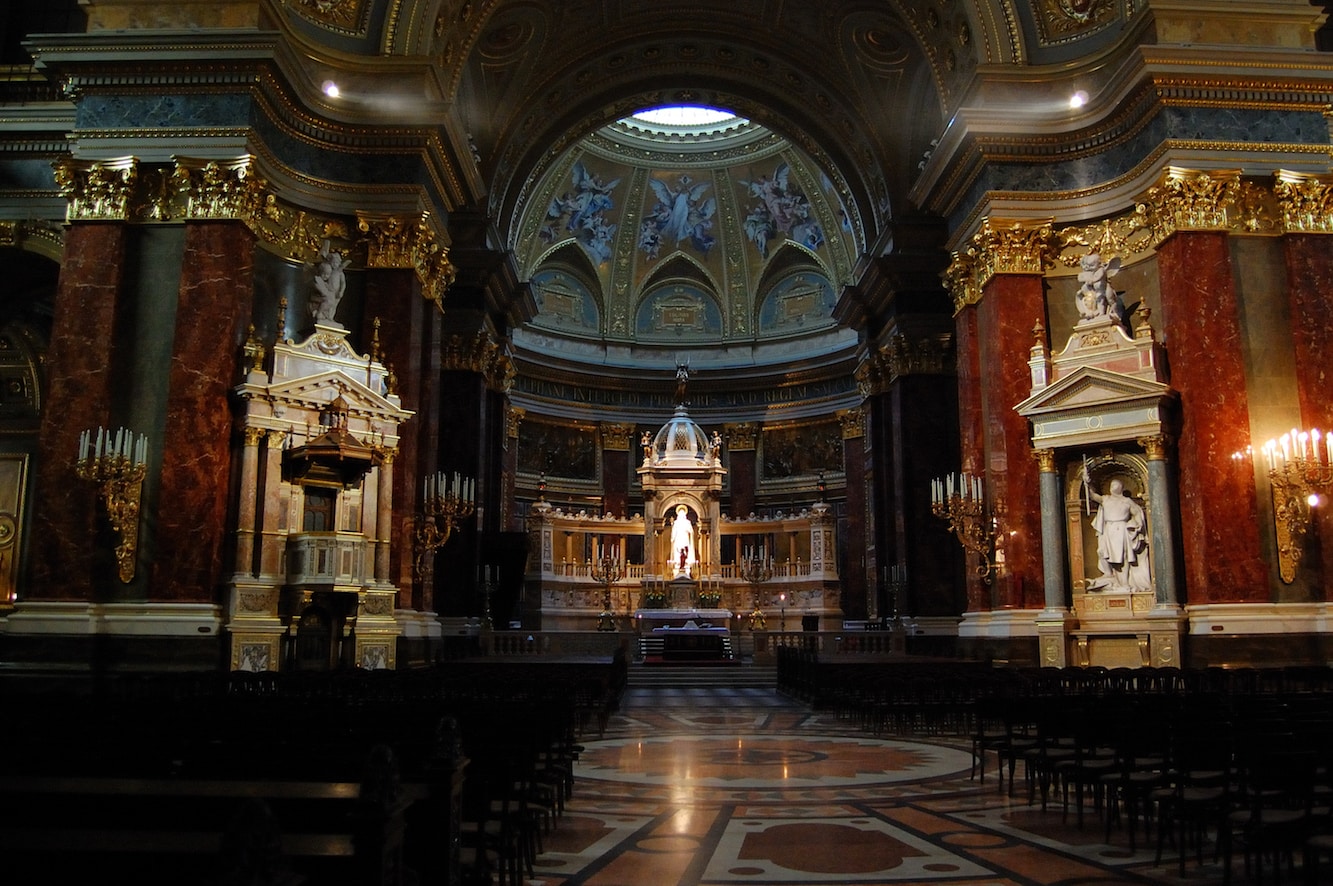 In the majestic setting of St. Stephen's Basilica in the center of Pest a weekly organ concert is offered adapted by Miklós Teleki. The arias of the program are performed by Kolos Kováts, one of the most famous singers of oratorio concerts in Hungary, and you can also listen to the flutist, Eleonóra Krusic.
Concert every Thursday at 8:00 pm with program subject to change:Wolfgang Amadeus Mozart: Fantasy in F minor K 608, Antonio Vivaldi: 4 Seasons – Winter (Largo), Alessandro Stradella: Pieta Signore, Tomaso Albinoni: Adagio, Ferenc Liszt: Choral,…
Duration: about 70 minutes. Tickets from 20 €!For Information on Organ Concert and tickets – click here
You can also attend concerts at the Duna String Orchestra in Budapest every Tuesday and Sunday at 20:00. On the program (subject to change): Bach (Air BWV 1068), Händel (Rejoice), Albinoni (Adagio), Vivaldi (The Four Seasons 'Extracts'), Gounod (Ave Maria), Händel (Largo), Schubert (Ave Maria), Mozart (Requiem 'extracts'), Bizet (Agnus Dei), among others.
Duration: about 70 minutes. Tickets from 33 € in category C.
For information concert orchestra Duna String and tickets – click here
Address: Szent István ter 1, 5th district, Pest – map –
PHOTOGRAPHY EXHIBITION ROBERT CAPA
Discover the photography exhibition, 'Robert Capa – The Correspondent', which gathers 50 photographs of the famous Hungarian photographer reporter. The selection of works presented at the Center Robert Capa in the city center traces his illustrious career, so you can witness the great conflicts and events of the twentieth century .
Open hours: every day from 11:00 to 19:00.
Address: Robert Capa Center, Nagymező utca 8., 6th round. , Pest – Map – Website.
MATTHIAS CHURCH CONCERT – 5th and 26th April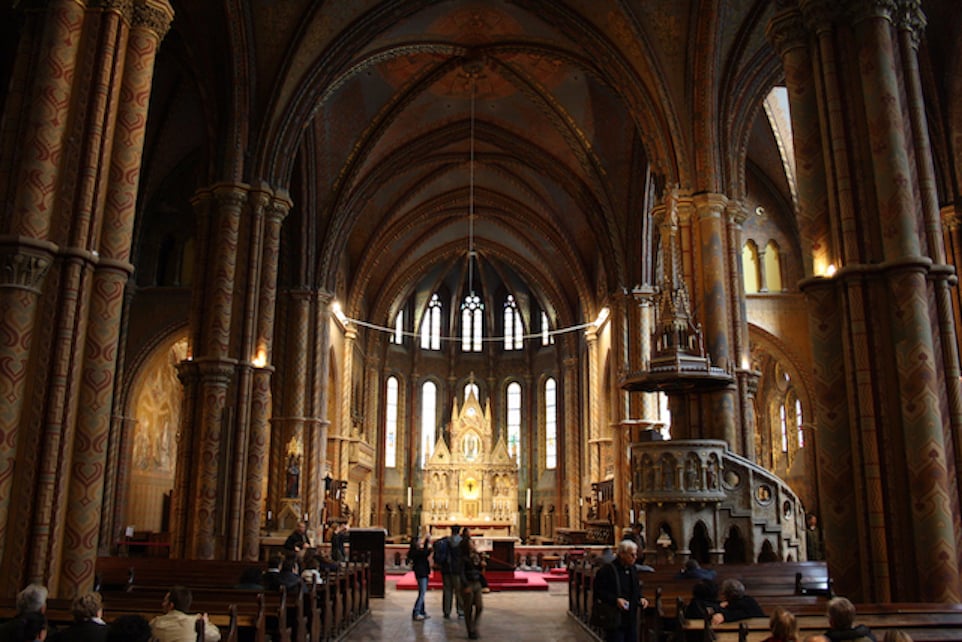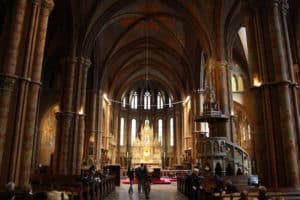 In the magnificent Matthias Church in the historic old town of Buda classical music concerts are held at 19:00 with the Budapest Duna String Orchestra performing compositions by Bach, Handel, Mozart and Vivaldi, among others.
For information and tickets click here
Address: Szentháromság tér 2, 1st district, Buda – map .
FOLK DANCE SHOW AT THE DANUBE PALACE
Discover the art of folk dance in Hungary during a 90-minute show (including an intermission) in the unique setting of the Danube Palace in Pest in the city center.
A true testimony of the Hungarian heritage, this show reveals the tradition of the costumes, music and dance of Hungary and its former empire.
Tickets (3 categories) are also offered with pick-up service.
Duration: about 90 minutes. Tickets from 24 €.Folk dance show information and tickets – click here
Exhibition The Triumph of the Body – Michelangelo
This exhibition is held from April 6 to June 30, 2019 at the Museum of Fine Arts in Budapest. Discover 29 drawings by Michelangelo and 50 works by his Italian contemporaries around the human body! This is the opportunity to visit the beautiful Museum of Fine Arts and its greatl permanent collection on European Art from 1250 to 1600 with works by Rafaelo, Dürer, El Greco, Bruegel and its exhibition on Egypt very well staged .
Address: Dózsa György út 41, 14th round, Pest – Website. Opening hours: Tuesday-Sunday: 10:00 to 18:00, closed on Mondays.
Budapest Cruises on the Danube River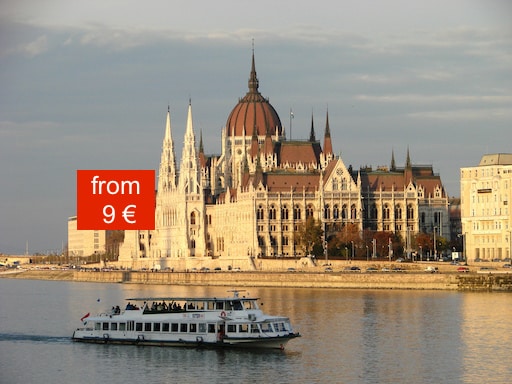 Discover Budapest with a cruise on the Danube (45mn-1h), day and night, to admire Buda Castle, Matthias Church, Hungarian Parliament, Citadel, Hotel Gellért, and more.
Moreover, there is the possibility of a dinner cruise every evening (2h45).
For Cruise information in Budapest – click here
Information available on this link to our article, 'Cruises in Budapest'.
Concerts Budapest Festival Orchestra – April 27, 28, 29.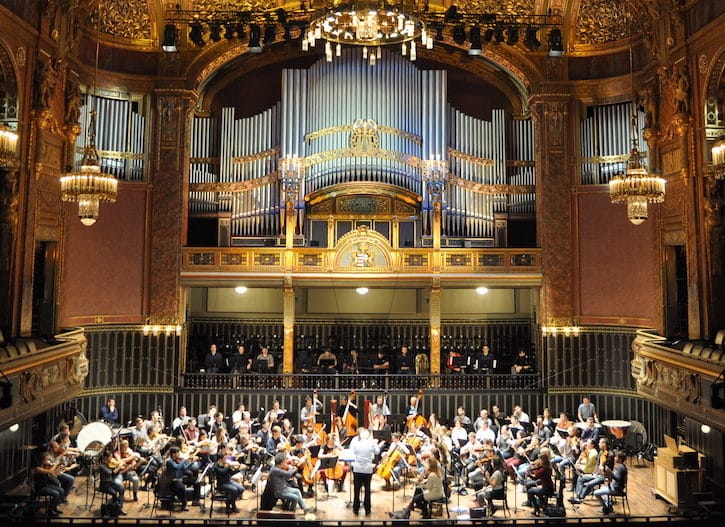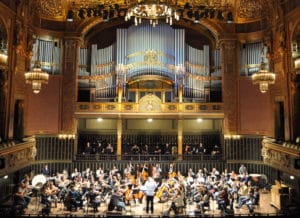 Immerse yourself in the stunning architecture of the Liszt Academy of Music for the concert of the Budapest Festival Orchestra de Budapest (founded and directed by Iván Fischer) le saturday 27th (19h45) sunday 28th (15h30) and monday 29th (19h45). Program: Verdi, Mozart et Tchaïkovski. Tickets in category IV from 17 €.
SPARTY bath parties at the Széchényi baths in April
The Széchenyi Baths host the Sparty parties on Saturday evenings in their outdoor baths. In this impressive setting you will experience animations, dancers, 3D projections and DJs live sets for a unique winter evening ! Information and tickets are on the site, Spartybooking. Video of the Sparty event:
The Széchenyi baths can be reached by public transport via the Metro M1 – Széchenyi fürdő station – and the trolley bus 72 – Széchenyi fürdő station.
Address: Állatkerti krt. 9th – 14th district, Pest.
Discover also opera, classical concerts and shows in Budapest in our dedicated article on this link.