There are several Budapest museums that shouldn't be missed when visiting the Hungarian capital.
The wealth of Budapest sites is not only centered on its castle, cathedrals and magnificent monuments but the Hungarian capital also offers a large number of cultural institutions and exhibitions. To help choose among the manhy offerings in Budapest, here is our selection of Budapest museums!
Hungarian National Gallery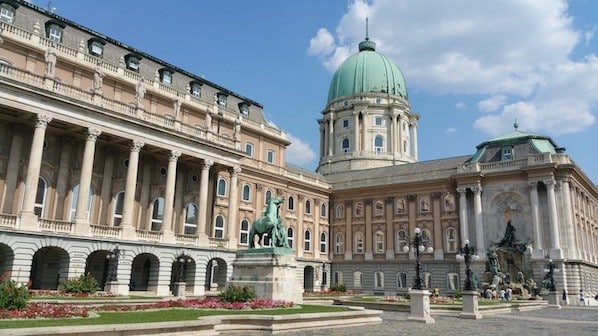 The Hungarian National Gallery (in Hungarian: Magyar Nemzeti Galéria, MNG) is located in the Buda Castle and houses the largest public collection of Hungarian fine arts. Its permanent exhibition traces the history of Hungarian art from its founding to today with, in particular, many works by the most famous Hungarian painter, Mihály Munkácsy.
You can also discover the works of Correggio, El Greco, Memling, Bruegel, Cranach, Van Dyck, Frans Hals, Bellotto, Gauguin, and Rodin among others.
Temporary exhibitions are scheduled (calendar found on this link of the MNG website).
Discover this video of the Hungarian National Gallery:

Address: Hungarian National Gallery, Szent György tér 2., 1st district, Buda – plan – website. Opening hours: 10:00 to 18:00 from Tuesday to Sunday.
Museum of Fine Arts Budapest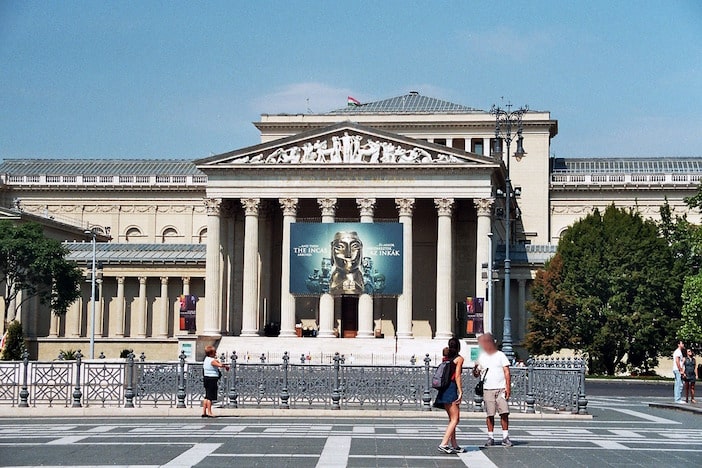 The Museum of Fine Arts ('Szépművészeti Múzeum') located on 'Heroes Square' has reopened after 3 years of renovation. It is one of the top museum and the largest in Hungary, built in neoclassical style between 1900 and 1906.
Permanent exhibitions:
Egyptian Art, Classical Antiquities. European Art 1250-1600, European Sculptures 1350-1800, Art in Hungary: 1600-1800.
Discover in video the beautiful Museum of Fine Arts of Budapest:
Address: Museum of Fine Arts, Dózsa György út 41, XIVth district, Pest – map – website. 
Open hours: Tuesday-Sunday: 10:00 to 18:00, closed on Mondays.
Temporary exhibitions: from 10:00 to 17:30. Ticket counter from 10:00 to 17:00.

Hungarian National Museum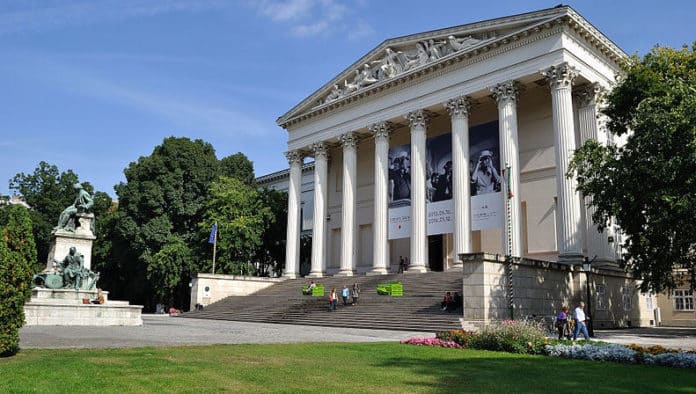 In the Hungarian National Museum, you will discover the history of Hungary over the centuries through theatrical stagings for each era. Temporary exhibitions are also scheduled (calendar found on the museum website).
Address: Hungarian National Museum, Múzeum krt. 14-16, VIIIth district, Pest – plan – website. Open hours: 10:00 to 18:00 from Tuesday to Sunday.
Ludwig Museum of Contemporary Arts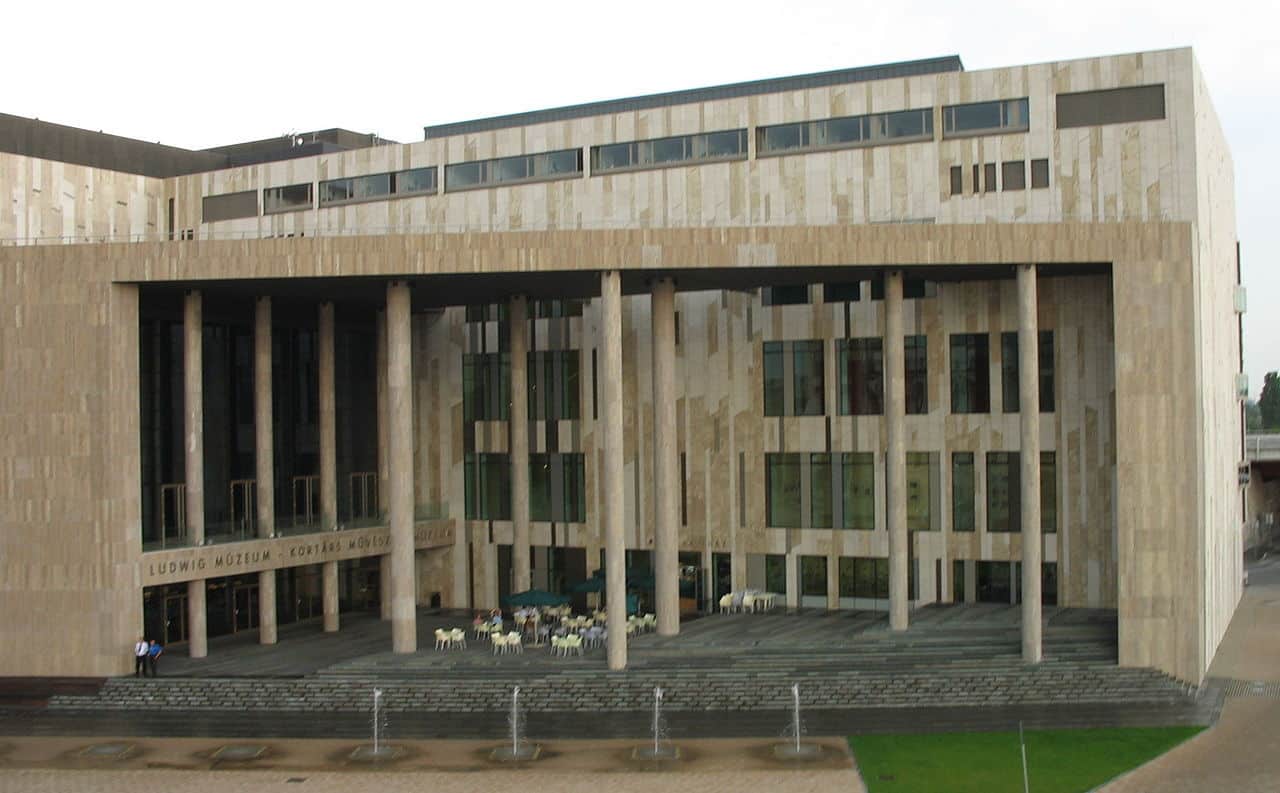 The Ludwig Museum offers contemporary and modern works including American pop art (Andy Warhol, Claes Oldenburg, Robert Rauschenberg, etc.) as well as Central European artists with a focus on Hungarian art from the sixties to the present day. Temporary exhibitions are scheduled (calendar found on the museum website).
Address: Ludwig Museum, Komor Marcell u. 1, IXth district, Pest – plan – website.
Open hours: 10:00 to 18:00 from Tuesday to Sunday.
House of Terror – Budapest museums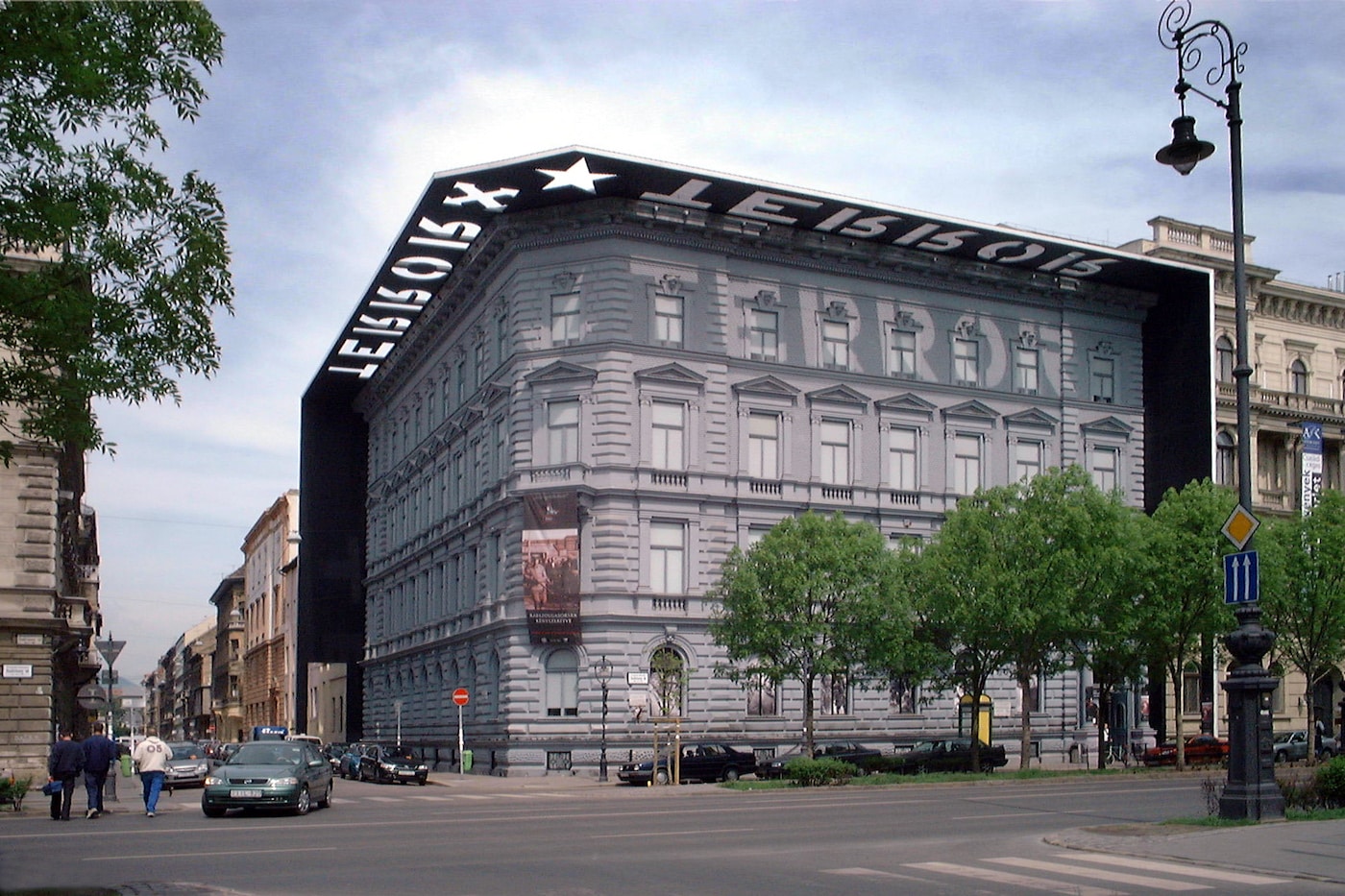 The House of Terror museum opened in 2002 traces the history of the fascist and communist regimes in Hungary in the 20th century through a reconstruction of events and places and the projection of documents. It was one of the most controversial museums in Budapest when first inaugurated.
House of Terror video:

Address: House of Terror museum, Andrássy út 60, 6th district, Pest – map – website.
Open hours: 10:00 to 18:00 from Tuesday to Sunday.
The Park of Statues – Memento Park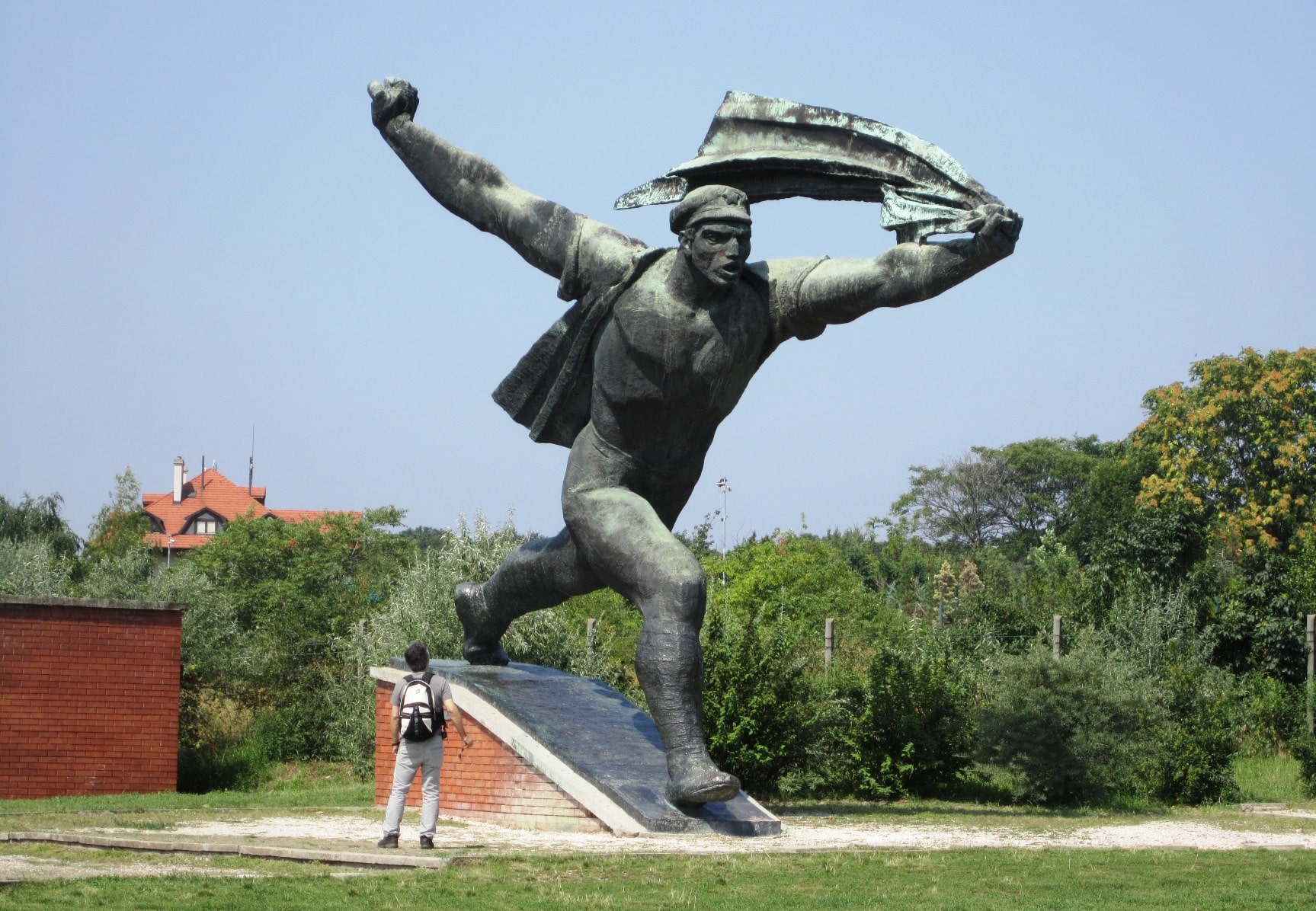 Located 10km south of Budapest, Memento Park is an open-air museum of about 40 communist-era statues of figures who ruled in Budapest and were brought together in this park in 1991.
Address: Memento Park, Balatoni út – Szabadkai utca sarok, XXII District, Pest – map – website. Open hours: from 10:00 to 18:00 from Monday to Sunday.
Vasarely Museum – Budapest museums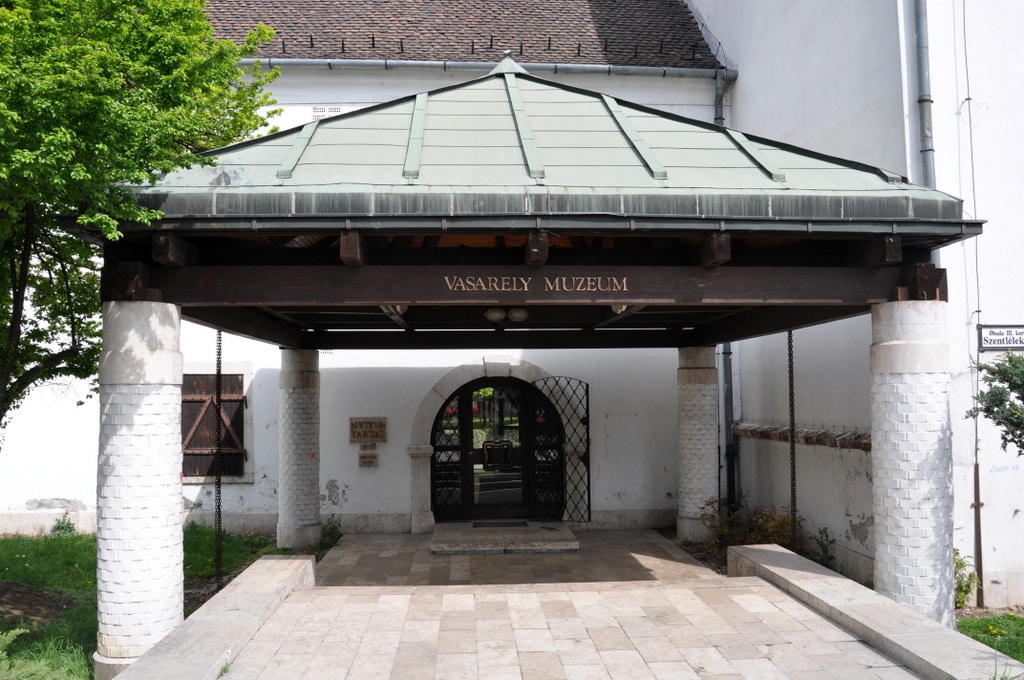 Victor Vasarely (1906-1997) is a Hungarian visual artist, naturalized French in 1961, and recognized as the father of Op Art (Optical Art). He developed his own model of geometric abstract art and also worked for French companies including Renault and its logotype: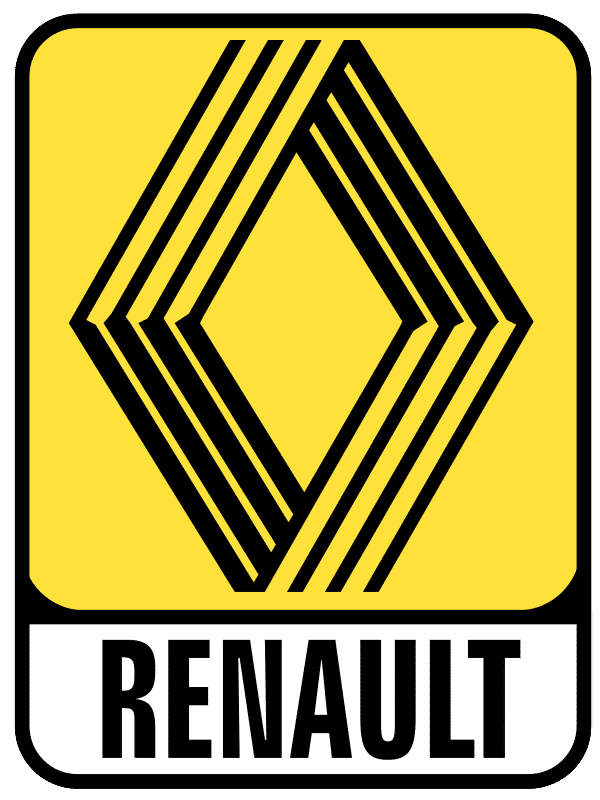 The museum was renovated in 2017 and now features more than 150 works by the renown Hungarian artist.
Address: Vasarely Museum, Szentlelek tér 6, 3rd district, Buda – plan – website.
Open hours: 10:00 to 18:00 from Tuesday to Sunday.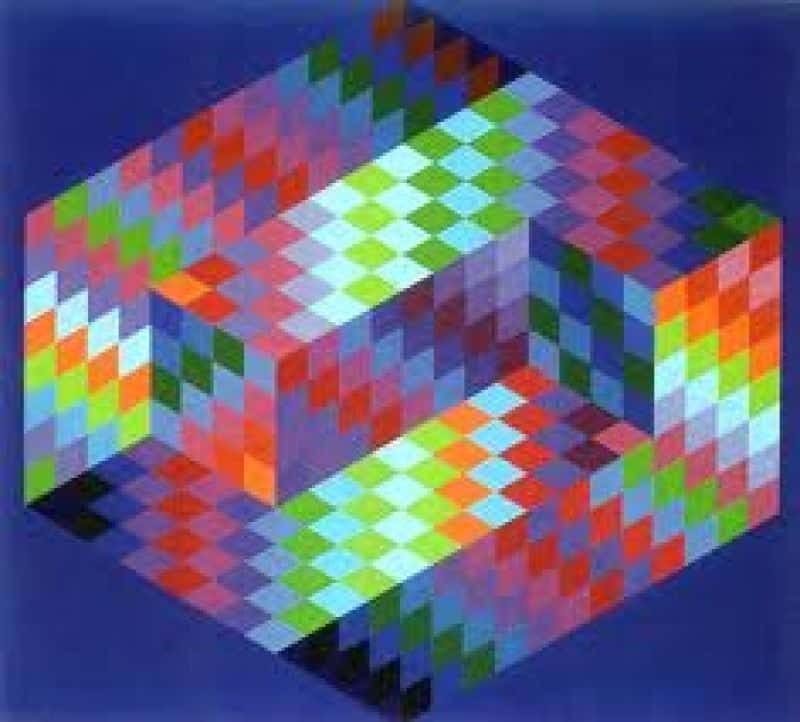 PHOTOGRAPHY EXHIBITIONS
Located on the same street, Nagymezó utca, in the center of Pest, 2 Budapest museums offer permanent and temporary photographic exhibitions:
Robert Capa Center for Contemporary Photography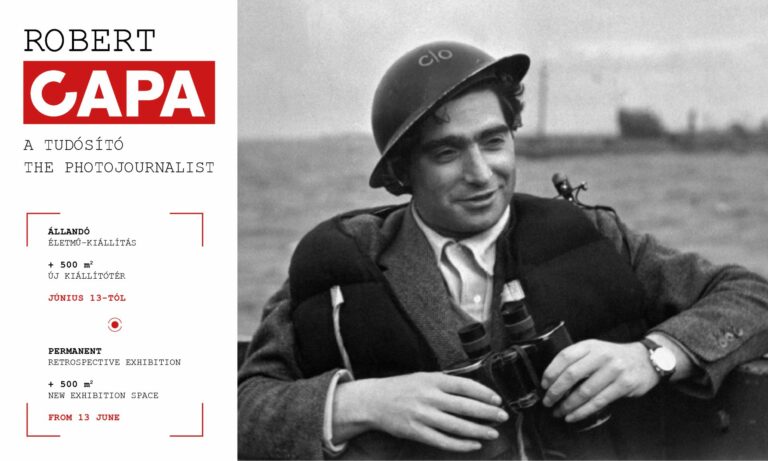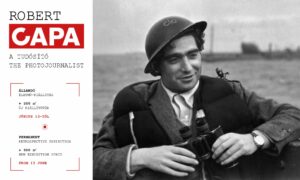 Robert Capa the Correspondent, the world's first permanent exhibition of the work of Robert Capa, opened on 13 June 2023 in the new exhibition space of the Robert Capa Center in the city centre. This unique exhibition presents some 140 photographs, many of which have become emblematic, and explores the major stages in the photographer's life. Born in Budapest in 1913, Robert Capa, a war correspondent who saw five battlefields, photographed the war, the fighting, the soldiers in the trenches and everyday life in the hinterland as a participant observer, with boundless compassion. He was there with the soldiers, at the heart of the action. It was this closeness, this participation, that recreated the genre of war photography. Robert Capa had a major impact on the profession of photojournalist and on war photography, as evidenced by his famous and often-quoted phrase: "If your photos aren't good enough, it's because you weren't close enough".
Robert Capa Center host also temporary exhibitions. Programs on their website.
Address: Robert Capa Contemporary Photography Center, Nagymező utca 8, 6th district, 1065 Budapest – map – website. Open Tuesday to Friday, 2pm to 7pm. Weekends from 11am to 7pm. Closed on Mondays.
House of Hungarian photography Mai Manó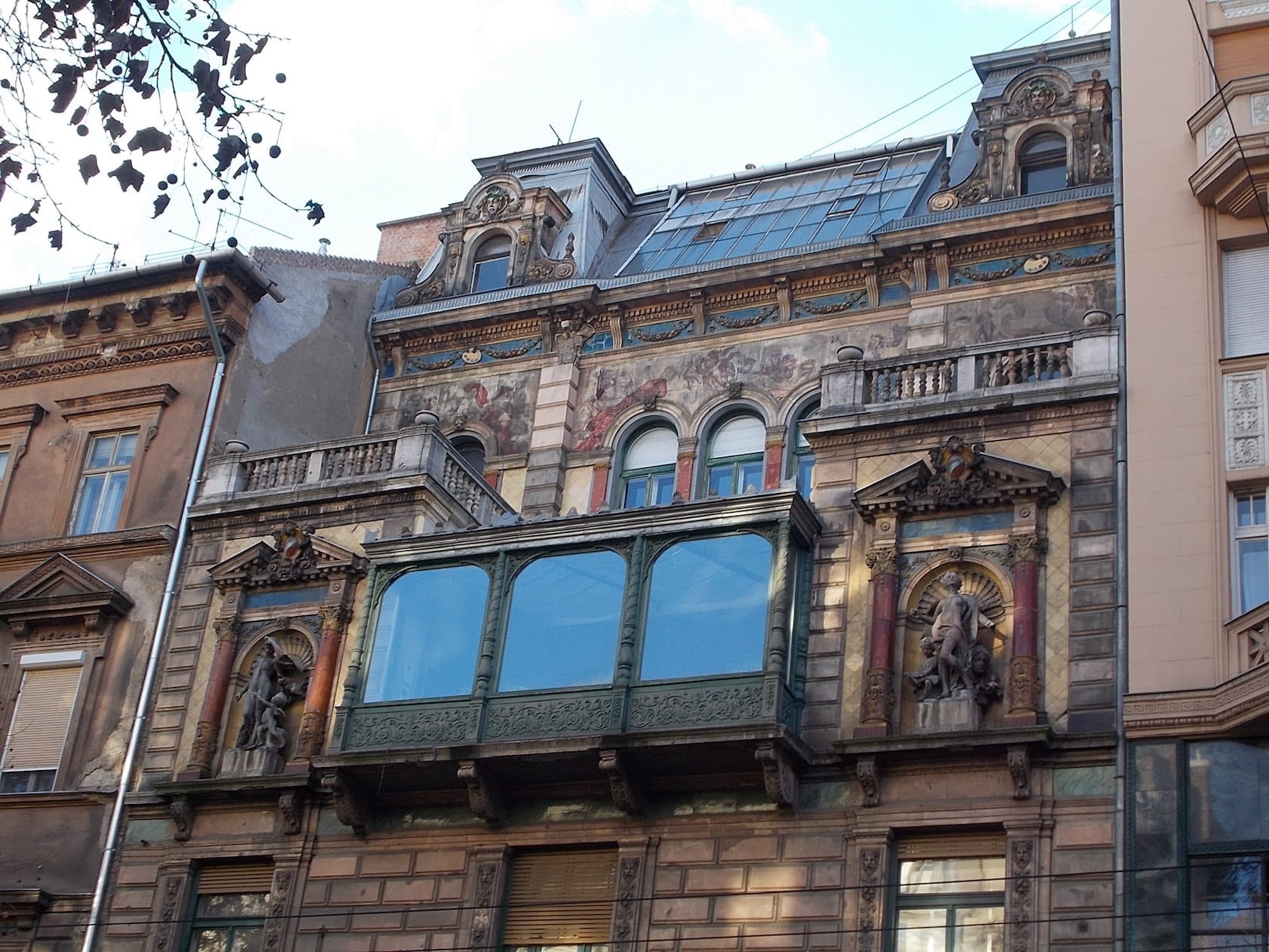 Address: Mai Manó Ház, Nagymező u. 20, 6th district, Pest – plan – website.
Open hours: 14:00 to 19:00 Monday to Friday, 11:00 to 19:00 Saturday and Sunday.
Program of current photo exhibitions found on the Center's website.
'Mücsarnok' Museum of Contemporary Art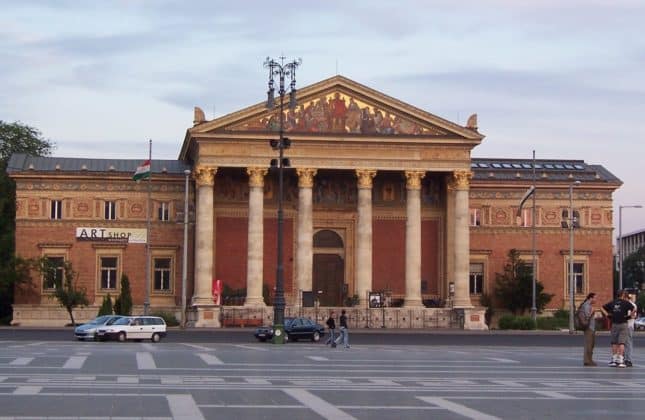 Műcsarnok "Hall of Art" is a contemporary art gallery located on Heroes Square in Budapest featuring alternative art temporary exhibitions.
Address: Műcsarnok, Dózsa György út 37, 14th district, Pest – plan – website.
Open hours: from 12:00 to 18:00 from Tuesday to Sunday. Program of current exhibitions found on the dedicated website.
Holocaust Memorial Center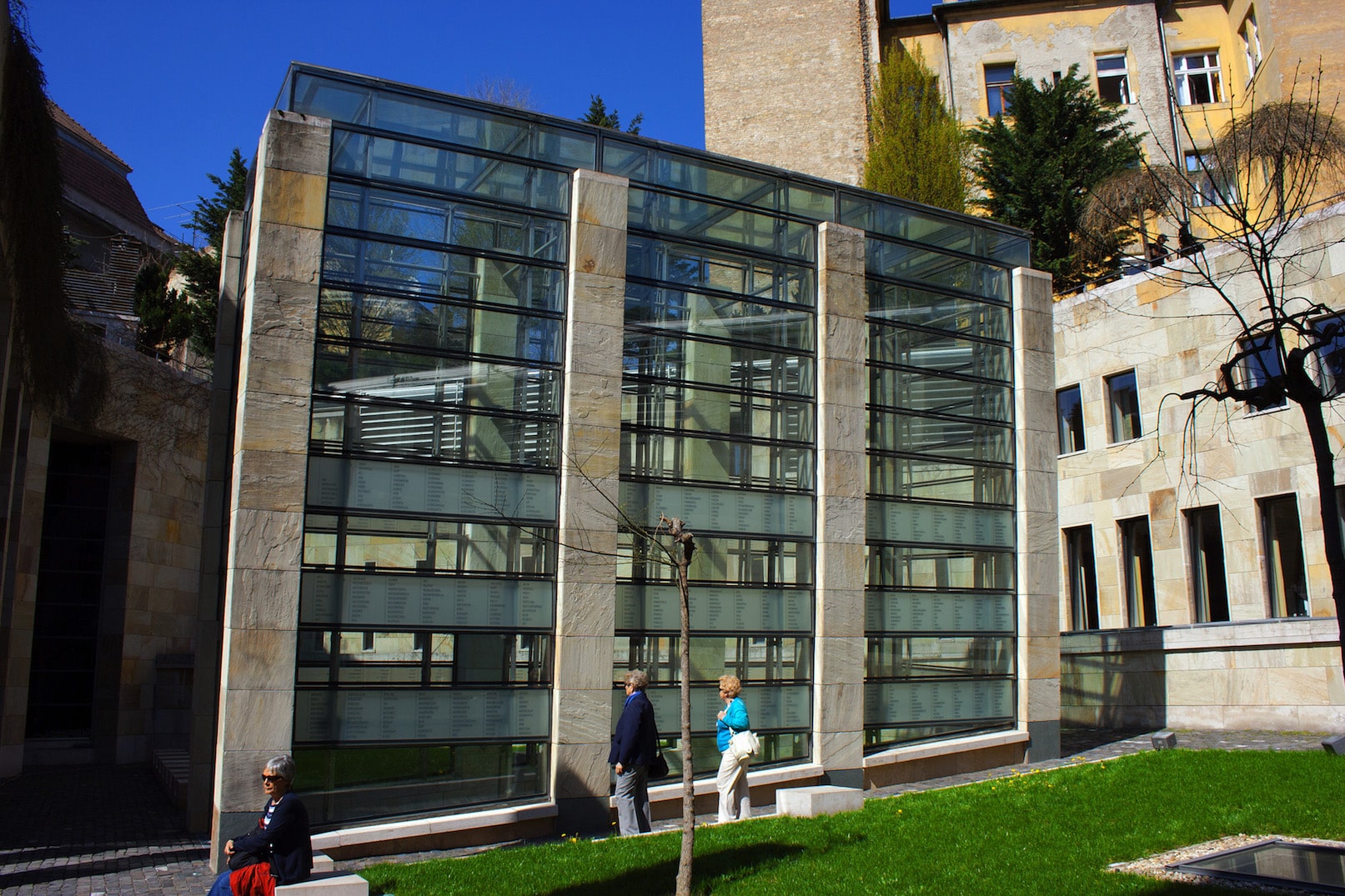 The Budapest Holocaust Memorial Center is a renovated synagogue that houses a museum and memorial to Hungarian Jews.
Address: Budapest Holocaust Memorial CenterPáva u. 39, 9th district, Pest – plan – website. Open hours: 10:00 to 18:00 from Tuesday to Sunday.
Hungarian Natural History Museum – Budapest museums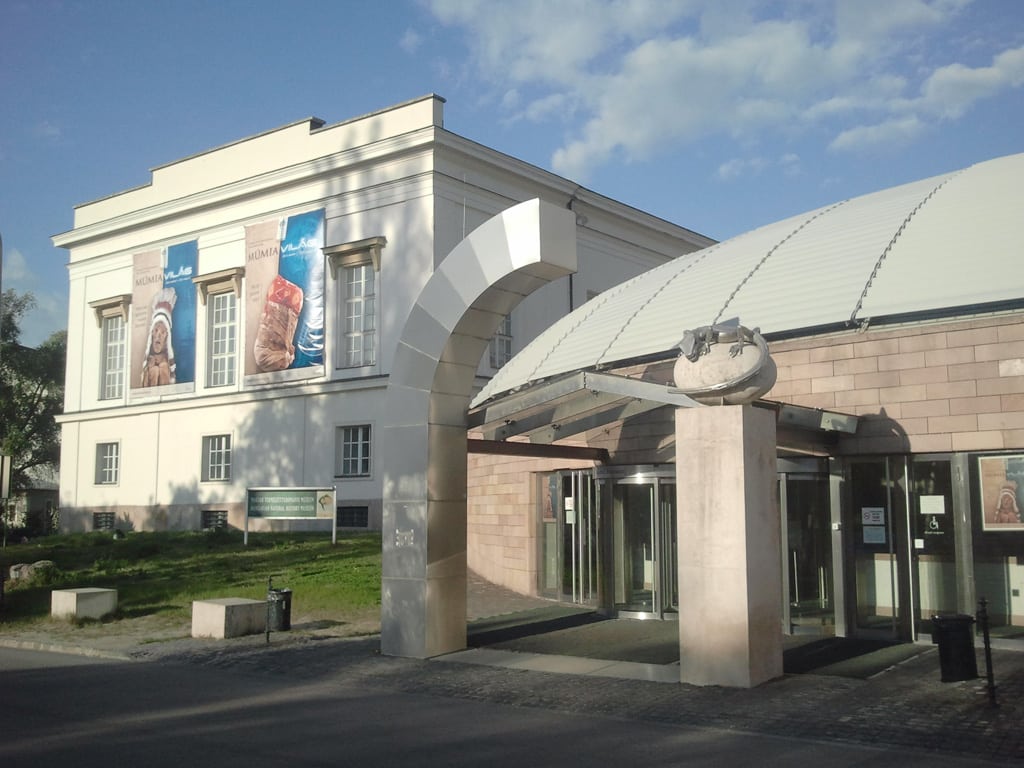 The Natural History Museum houses on 3 floors permanent exhibitions which focus on the bio and geodiversity of the Carpathian Basin and the entire earth.
The museum offers you the opportunity to meet the one-time dinosaurs of Hungary and their reconstructions, learn about the natural world of the Carpathian Basin, its minerals and its insects. With great staging as Noah's Ark or the skeleton of a finback whale, uncover the story of life on Earth!
Address: Natural History Museum, Ludovika tér 2, VIII district, Pest  – map – website.
Opening hours: 10 am to 6 pm. Closed on Tuesdays.
Temporary exhibitions information on the museum website on this link.
House of music, Hungary – Budapest museums
Inaugurated in January 2022, the House of Music is a cultural centre dedicated to music located in Pest's 'City Wood' ('varosliget'). The work of Japanese architect Sou Fujimoto is nestled among the trees of the park and is designed as a unique extension of its natural setting through uninterrupted glass volumes and a perforated roof structure.
The 9,000m2 building includes concert halls, exhibition spaces and an open-air stage. In addition to the permanent interactive exhibition on the history of Hungarian and European music over the centuries, you can experience the sound dome, the first 3D auditory experience in the form of a spherical concert hall (360-degree surround system with 31 loudspeakers) with room for up to 60 visitors! More information on exhibitions and concerts on the museum's website at this link.
Address: 'Magyar Zene Háza', Olof Palme sétany. 3, 14th district, Budapest – map – website. Open Monday to Sunday from 10:00 to 18:00. Exhibitions closed on Mondays.
MADAME TUSSAUDS MUSEUM BUDAPEST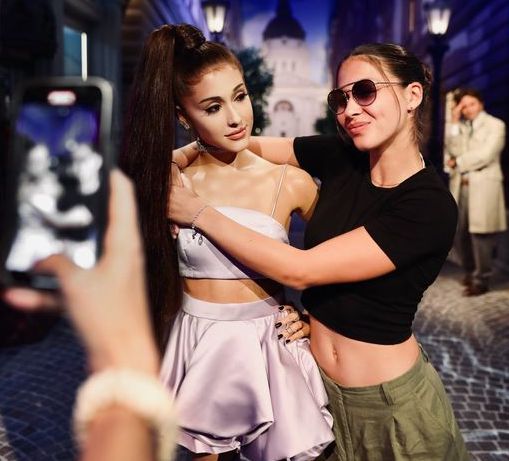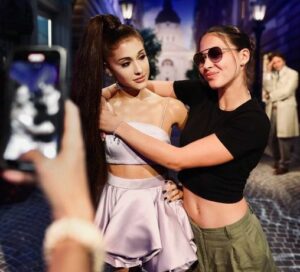 Located near Váci pedestrian street and Vörösmarty Tér square within the superb 'Palace Dorottya' building, the Madame Tussauds Museum Budapest opened in May 2023.
Madame Tussauds is a wax museum founded in London in 1835 by the French artist Marie Grosholtz, better known by her married name Marie Tussaud. Today, there are more than twenty Madame Tussauds museums around the world.
Organised by theme (history, music, cinema, sport, etc.), you can get up close to members of the royal family, political and historical leaders, Hollywood stars and legendary sportsmen and women, among others. The fifty or so characters, both Hungarian and international, are spread across different rooms, which also feature a host of interactive attractions, as well as a number of emblematic Hungarian buildings and monuments as part of this immersive experience. A fun visit that will appeal to young and old alike!
Address: Madame Tussauds Budapest, Dorottya u. 6, 5th district, Pest – map – website. Open every day from 10.00 am to 6.00 pm.
Note: Budapest museums closed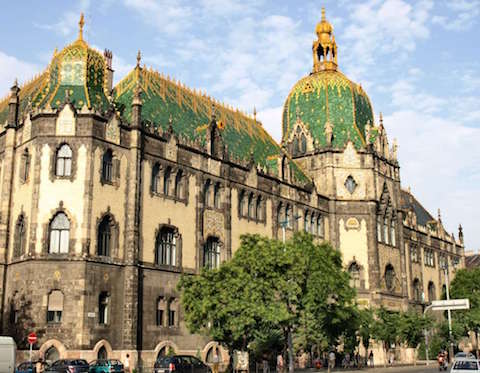 The beautiful Museum of Applied Arts ('Iparművészeti Múzeum'), located on street Üllői 33 in Pest, is closed for renovation until 2024.
You can discover the temporary exhibitions of the Budapest museums we have selected for our Agenda section where we list the various events, exhibitions and festivals of Budapest per month. Also consult our article on the Top 10 Budapest exhibitions on this link.
Many museums in Budapest are closed on Mondays and some public holidays: we advise you to visit their websites before visiting them.
Most Budapest museums offer discounted rates for seniors over 62 and those over 70 from the European Union. Proof of identity may be required. These different rates are listed on the museums' individual websites (see the internet links next to their addresses in our articles). Admission is mostly free for the disabled (upon presentation of the appropriate card) and their accompanying persons.
Budapest Card
The city of Budapest offers the Budapest Card which provides free use of public transport as well as free admission to 13 museums in Budapest, with discounts up to 50% for more than 80 monuments and events.
The Budapest cards for 24h, 48h and other (72h, 96h, 120h)  are advantageous if you plan to visit the several sites that are part of the reduction program.


Detailed information on the benefits of the Budapest Card is found on this link.
Even if you buy your Card online in advance, you will have to 'physically recover' it in Budapest to use it.
Do not hesitate to read also our articles,'

Visit Budapest in 2 days

,

3 days

and

4 days

', with recommended itineraries per day!