What to do in Budapest in January?
Discover the numerous events and activities we have selected for your visit to Budapest in January 2023.
The Budapest calendar for January is regularly updated as soon as new events are announced that attract our full attention.
CONCERT  ST. STEPHEN'S BASILICA – 1st of January 2023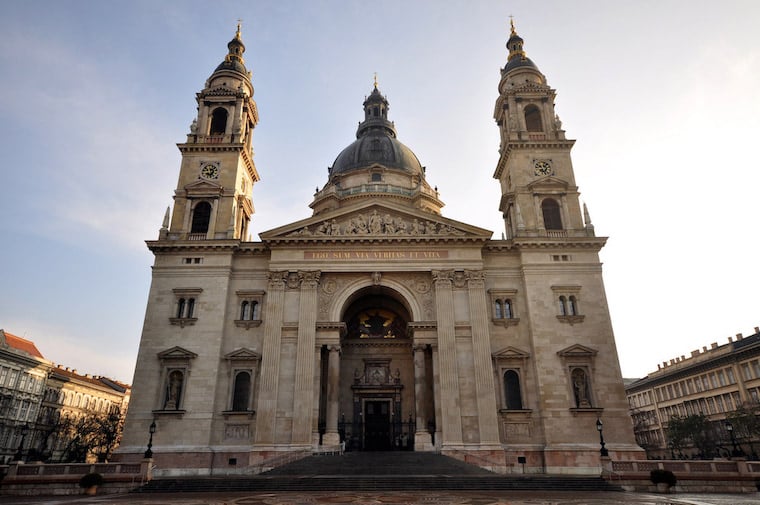 In the center of Pest enjoy an organ or a string concert in St. Stephen's Basilica, one of the most beautiful neo-classical buildings in Budapest.
Concert on January 1st, 20h00.
Program: J.S. Bach : Air • G. F. Handel : Oratorio Messiah, Rejoice • T. Albinoni : Adagio • A. Vivaldi : Les Quatre Saisons, Largo de l'hiver • H. Purcell : Didon et Énée, When I am laid in Earth • Ch. Gounod : Ave Maria • G. F. Handel : Xerxes, Largo • F. Schubert : Ave Maria • Vivaldi : Concert pour violon en sol majeur • C. Franck : Panis Angelicus • J. Sibelius : Impromptu • Jules Massenet : Thais Méditation • Mozart : Requiem, Lacrimosa, Alleluja de Exultant, Jubilate:
Duration: about 70 minutes. Information on Classical Music Concerts in St Stephen's Basilica
and tickets – click here
Address: ST. STEPHEN'S BASILICA, Szent István ter 1, 5th district, Pest – map –
MATTHIAS CHURCH CONCERT – 2023, January 3rd.

Information Concert and tickets – click here
Address: Matthias Church, Szentháromság tér 2, 1st district, Buda – map –
Vaszary Exhibition at Buda Castle until 2 April 2023
This exhibition at the National Gallery of Buda Castle introduces you to János Vaszary (1867-1939), one of the greatest masters of Hungarian art. The paintings on display cover almost the entire range of Vaszary's work, from his impressionist beginnings to his expressive compositions, from his art deco style in Paris to his paintings of the Danube promenade and his seaside scenes with a Mediterranean feel.
An exciting exhibition that we recommend!
Address: National Gallery, Szent György tér 2, 1st district, Buda – map – website. Opening hours: 10:00 to 18:00 from Tuesday to Sunday.
Budapest 'Városliget' skating rink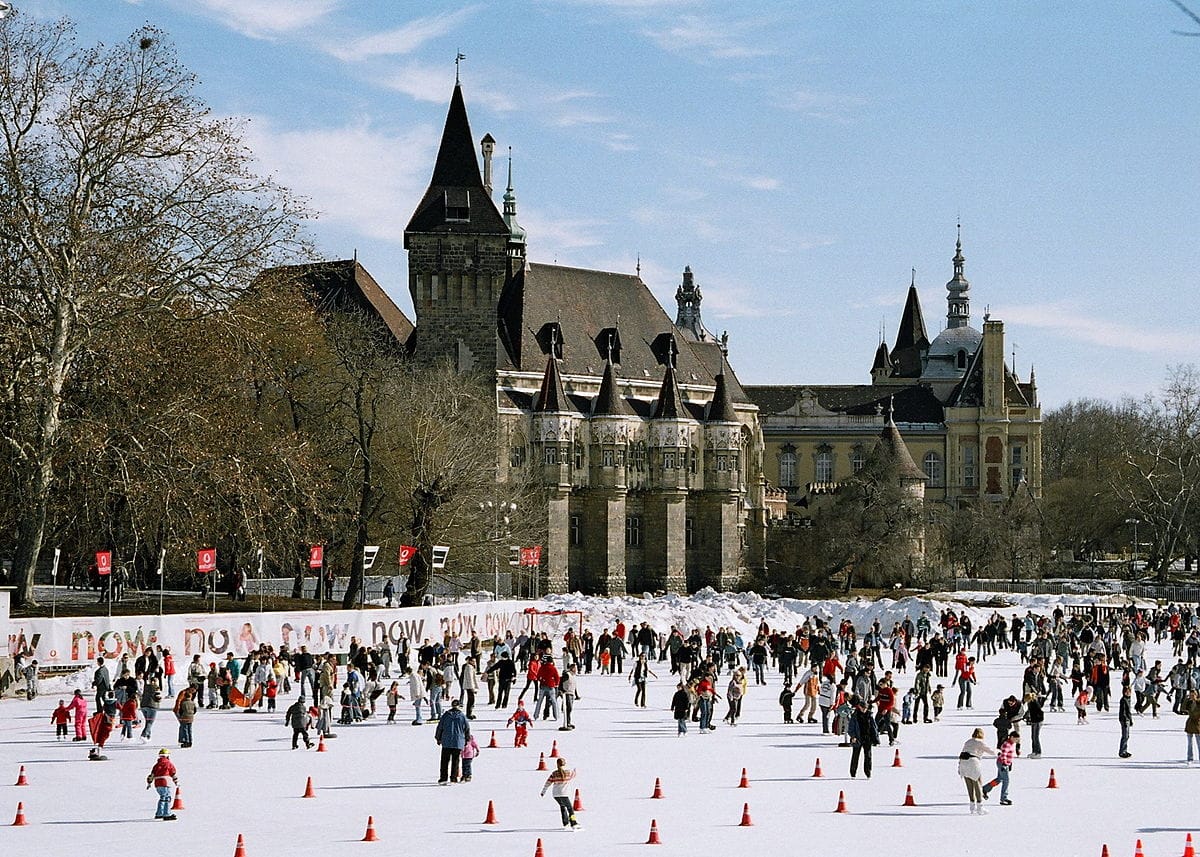 The 'Városliget' ice rink in Budapest is the largest open-air skating rink in Europe located on the edge of the city's woodland, the largest green space in the capital with a magnificent view of Vajdahunyad Castle!
This unique ice rink in Budapest is open from mid-November to the end of February.
Open hours: Monday to Friday from 9h to 13h and from 17h to 21h; Saturday and Sunday from 09h to 13h and 16h to 21h (20h on Sunday).
Price: 2500 Ft (≈ 6 €) entry on weekdays until noon Friday; 3500 Ft on weekends (≈ 8,5 €). Skate rental: 3000 Ft (≈ 7,5 €) – Website.
Address: Városliget' ice rink, Olof Palme sétány. 5, XIVth district – Map.
Budapest Cruises on the Danube River – Budapest in January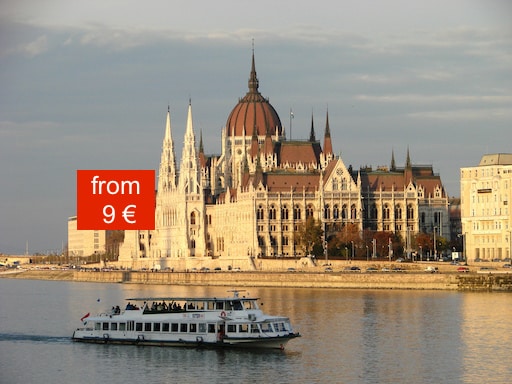 Discover Budapest with a cruise on the Danube (45mn-1h), day and night, to admire Buda Castle, Matthias Church, Hungarian Parliament, Citadel, Hotel Gellért, and more.
Cruises information in Budapest: click here
You also have the opportunity to dine
during your cruise while admiring Budapest by night!

In the evening departing at 19:00, you can enjoy a two and a half hour cruise on the Danube accompanied by a four-course dinner and the musical performance of local Hungarian artists.
Information and booking – dinner cruise – click here
CONCERTS AT LISZT ACADEMY OF MUSIC
Händel, Caldara, Vivaldi – 8th January, 2023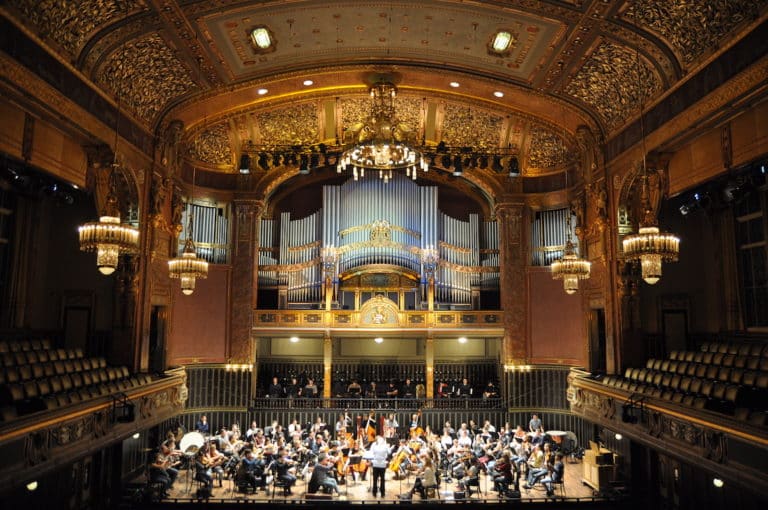 The Liszt Academy of Music is a jewel for its unique architecture and classical concerts. Located in the center of Pest on the Liszt Ferenc Square, it is one of our favorites and a unique experience even if you are not a music lover. (Tickets from 9 euros for some concerts). The Academy has several concert halls, so check that your concert is in the 'Great Hall' (the one shown in the photo).
For information and concerts tickets – click here
Address: Liszt Academy of Music, Liszt Ferenc ter 8, 6th district, Pest – plan –
Discover the beautiful Budapest Academy of Music in video on this link.
El Greco Exhibition until 19 February 2023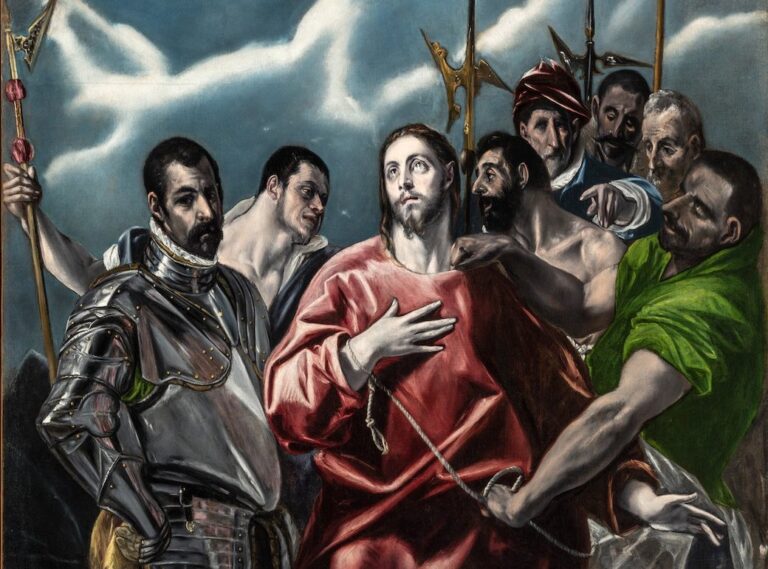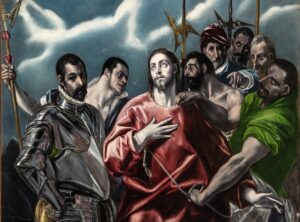 For the first time in Budapest, a complete exhibition of the work of the Spanish painter El Greco is being presented. From 28 October 2022 to 19 February 2023, the Museum of Fine Arts will present a broad overview of the work of El Greco, or Domenikos Theotokopoulos (1541-1614), one of the most outstanding masters in the history of European art, with approximately seventy works on display. Considered the founding painter of the Spanish School of the 16th century, his singularity influenced many 20th century artists, including Pablo Picasso and Jackson Pollock.
Address: Museum of Fine Arts, Dózsa György út 41, XIVth district, Pest – website.
Open hours: Tuesday-Sunday: 10:00 to 18:00, closed on Mondays.
Dinner Cruise with Live Music and Folk Dance Show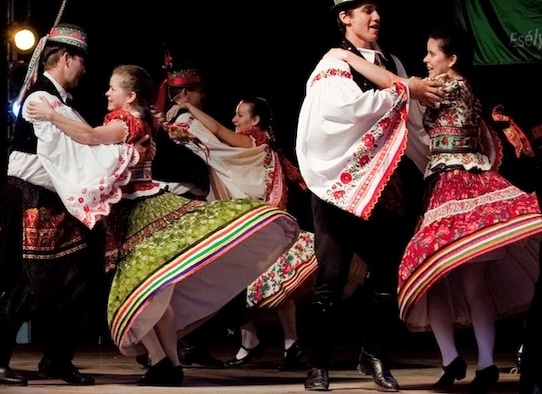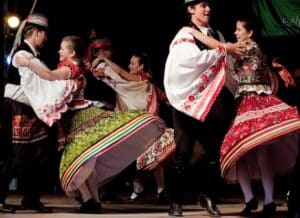 Enjoy the evening views of the city accompanied by live music, while having a great dinner on board. Start and end your journey at the Academia ferry terminal. Spot sights like the iconic House of Parliament, the historic Chain Bridge, Buda Castle, and Fisherman's Bastion on Castle Hill. Relax while listening to live salon music is performed by 3 members of the Rajkó Folk Orchestra and Ensemble:
Dinner Cruise with Live Music and Folk Dance Show information
and booking – click here
National Opera in Budapest

After more than 4 years of renovation, the Hungarian National Opera reopened its doors in March 2022! With a capacity of 1200 seats, the National Opera of Budapest inaugurated in 1884 is an iconic place of the Hungarian capital. Discover its architectural beauty and the quality of its representations!
Information about the Budapest Opera, programmes and tickets on this link.
Discover also opera, classical concerts and shows in Budapest in our dedicated article on this link.