The Hungarian capital has more than

200 hotels

and more than 1,000 apartments or rooms for short-term rentals.
However, we recommend that you book your accommodation in advance in order to benefit from the best rates, especially during the periods of July (Formula 1 Grand Prix of Budapest), August (Sziget Music Festival, National Day on August 20.) and Christmas when many hotels in Budapest are full.
Budapest has 1.8 million inhabitants on a surface area of 525 km2 (1/3 on Buda, 2/3 on Pest). Buda with its hills is more residential while the heart of the city beats in Pest where most of the hotels in Budapest are located.
Choose your neighbourhood
Pest or Buda?
In order not to be too far from the must-see sights to visit, we recommend that you choose accommodation in the following districts of Budapest:
In Pest in districts VI, VII, and VIII.
In Buda in the 1st district along the Danube.
Our Top 10 hotels in Budapest
We have selected these

10 hotels in Budapest

, of all categories, where friends and colleagues have stayed and were satisfied!
PEST- BUDA, hotels in Budapest
Hotel Pest-Buda is a charming small boutique hotel with 10 rooms, located in Buda in the old town, close to the Matthias Church. It will satisfy those who prefer the romanticism of the old town to the hustle and bustle of Pest. To get off at the city, bus line 16 is nearby.

Address: Fortuna u. 3, 1st district, Buda.
PEST-BUDA Hotel fact sheet: click here.
CASATI – hotels in Budapest
The Casati Budapest Hotel is a boutique hotel (for adults only) located in the centre of Pest, close to the National Opera House. It has 25 rooms in a building dating back to the 18th century and is distinguished by its arty decoration.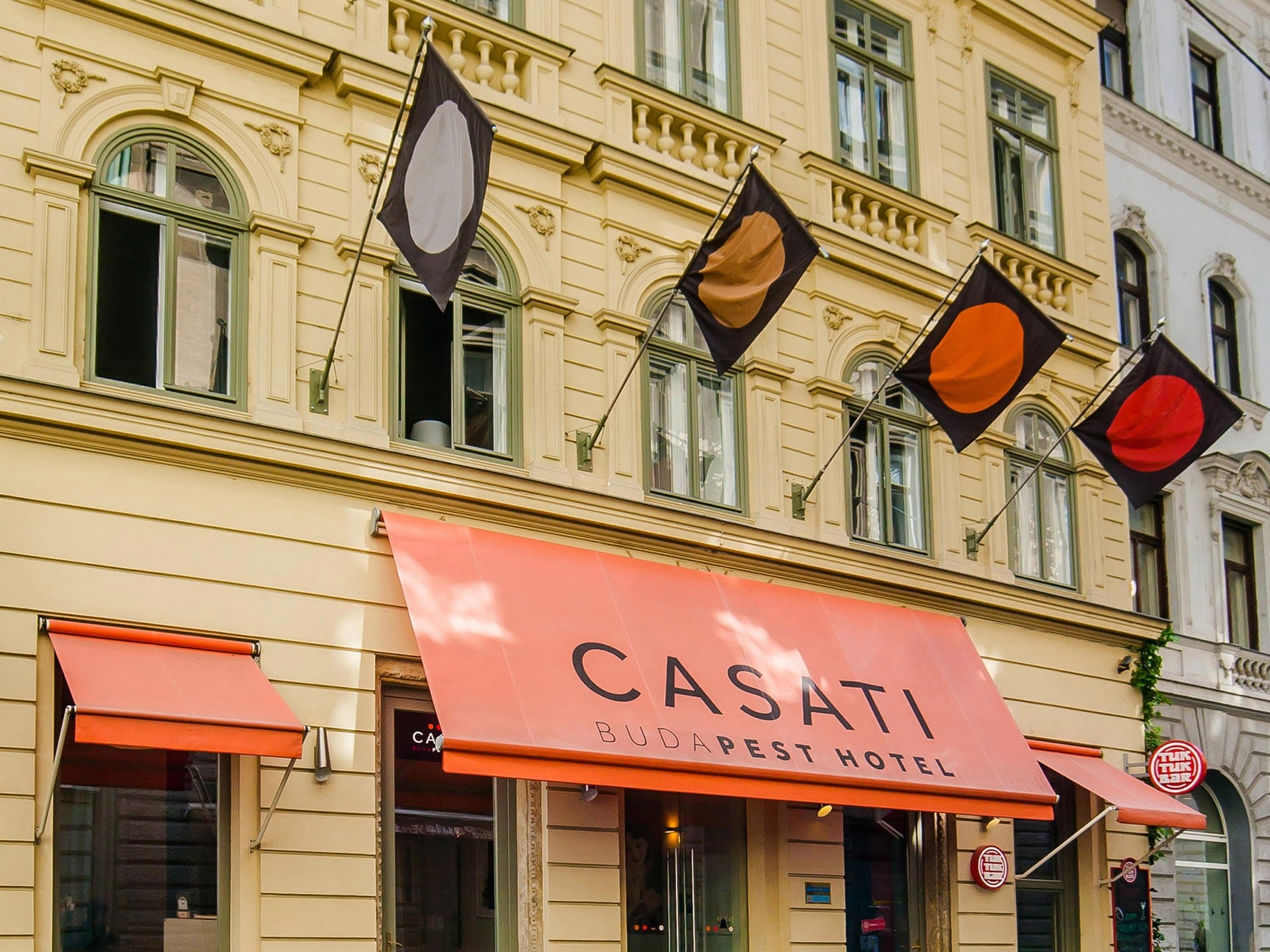 Address: Paulay Ede u. 31, 6th district, Pest.
CASATI Hotel fact sheet: click here.
ROOMBACH HOTEL
The ROOMBACH Hotel is one of the best value hotels you will find in the heart of Budapest for a moderate budget. The hotel is ideally located for visiting the capital and going out in the evening. The hotel is very well served by public transport and bus 100E from the airport.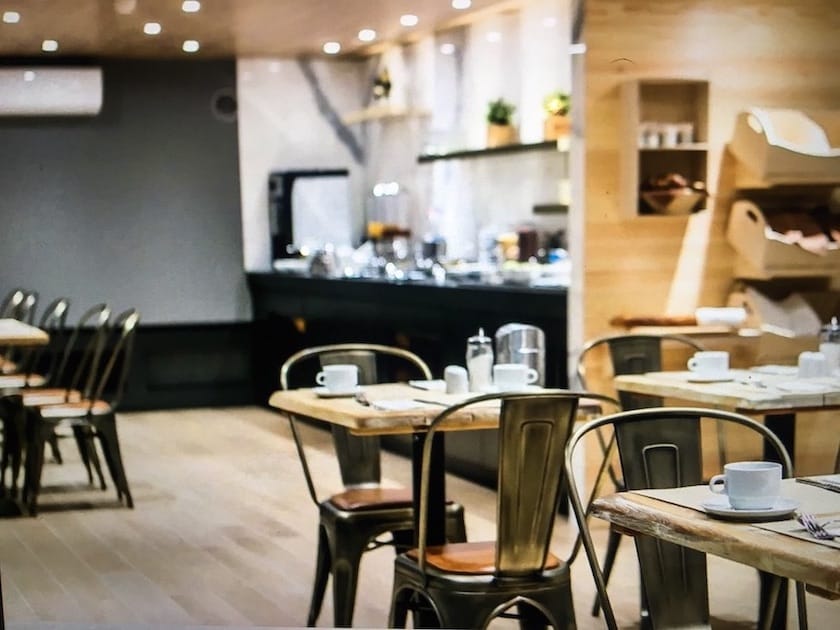 Address: Rumbach Sebestyén utca 14, 7th district, Pest.
For more information about the RUMBACH Hotel: click here.
GERLÓCZY HOTEL
The boutique Hotel Gerlóczy is located in the centre of Pest, in a very quiet area, and has an ideal location for visiting Pest. A small design hotel with Art Deco-style decoration, it boasts a French restaurant/bistro and a charming terrace.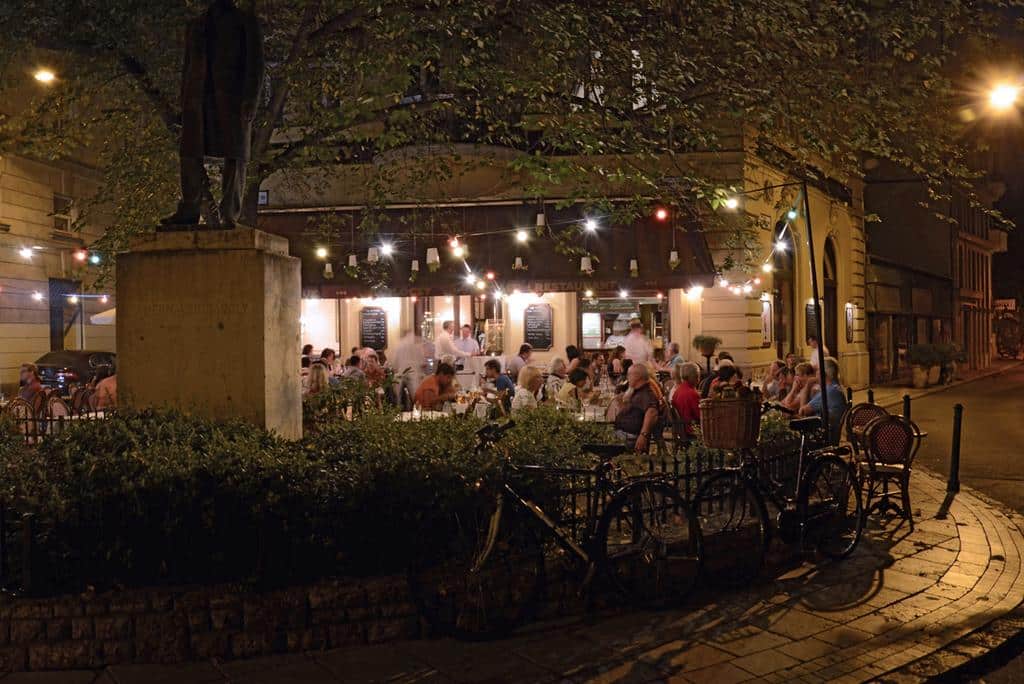 Address: Gerlóczy u. 1, 5th district, Pest.
Hotel GERLÓCZY fact sheet: click here.
RUM BOUTIQUE HOTEL
Located in the city centre in a quiet and charming area, Hotel Rum is a boutique hotel well situated for visiting the city. Arty and cosy atmosphere, the hotel has 38 rooms in a historical building and has a breathtaking roof terrace (covered) where you will have an unforgettable breakfast or lunch!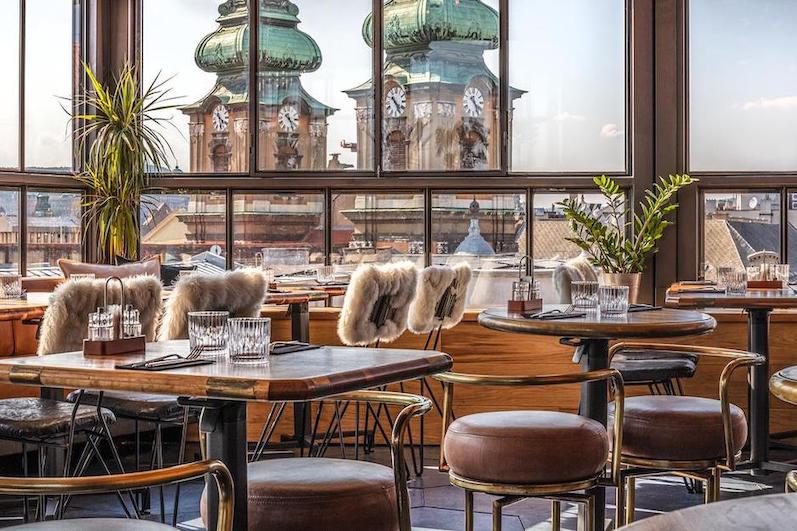 Address: Királyi Pál utca 4, 5th district Pest.
Hotel RUM Budapest fact sheet: click here.
CONTINENTAL HOTEL BUDAPEST
The Hotel Continental Budapest (270 rooms) is a 4-star design hotel in Pest: it is not only its central location close to Budapest's ruined bars and the Jewish quarter that deserves its attention, but also its past: built on the site of the legendary Hungária Bath and the famous historic Hotel Continental, the hotel boasts splendid Art Deco architecture, volumes and unique decoration.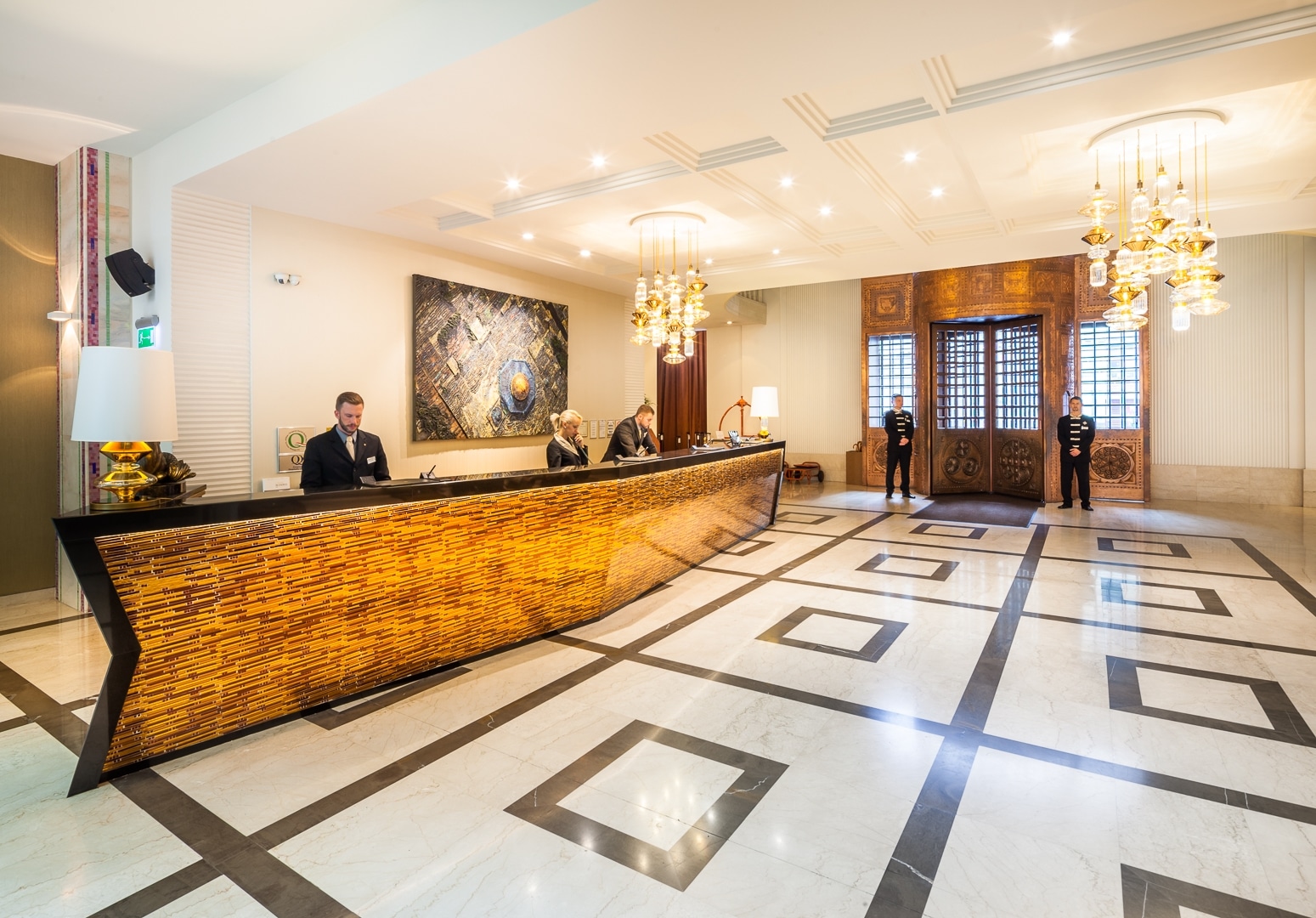 Address: Dohány utca 42-44, 7th district, Pest.
CONTINENTAL Hotel Budapest fact sheet: click here.
BRODY HOUSE boutique hotel
The Boutique Hotel Brody House with 11 rooms is for travellers looking for a different place to stay. Located in a neo-classical building in the centre of Pest in a quiet street, each room reflects a passion for design.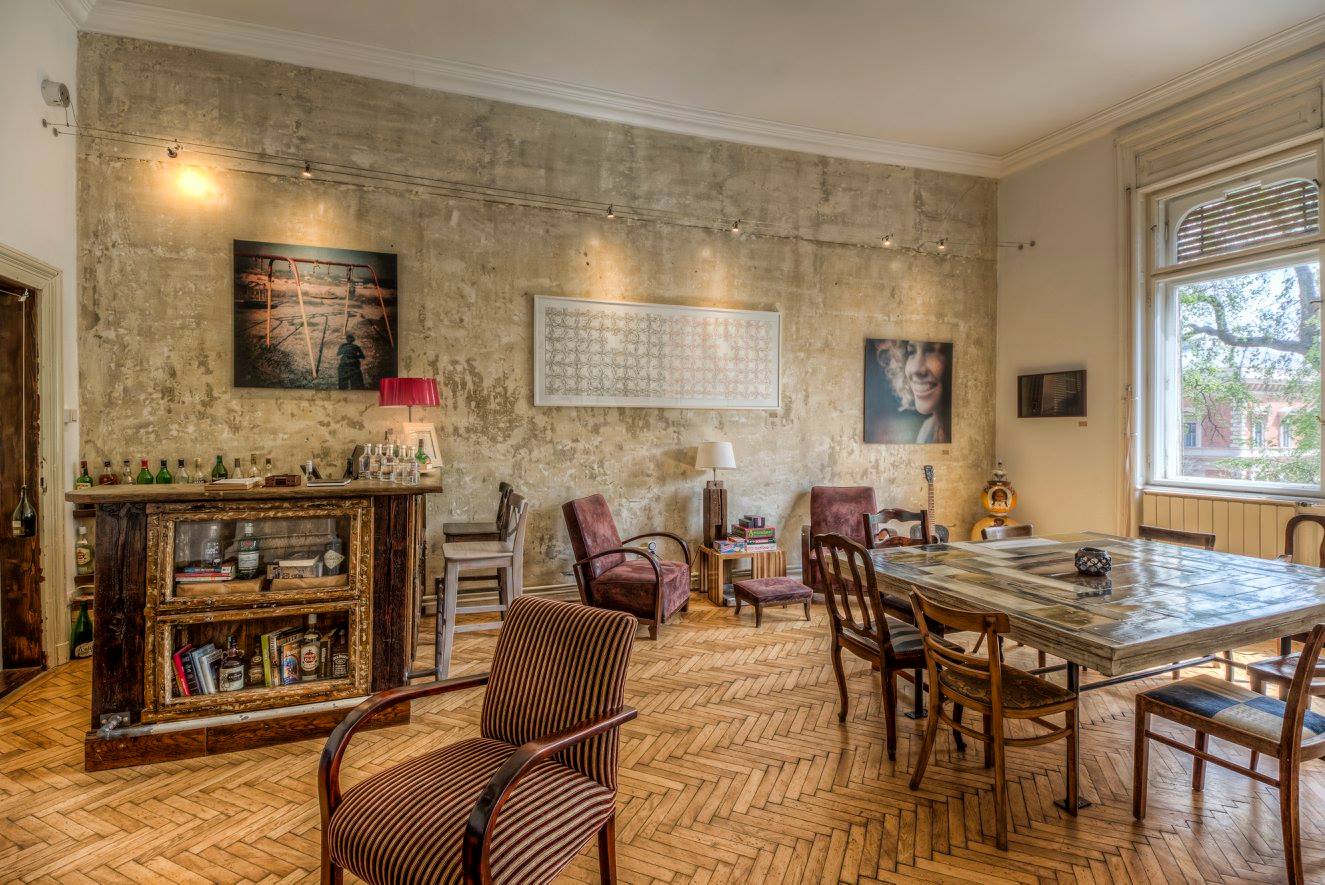 Address: Bródy Sándor u.10, 8th district, Pest – website.
HOTEL CORINTHIA – hotels in Budapest
Are you looking for comfort and luxury with an excellent price/quality ratio? Hotel CORINTHIA is a 5-star luxury hotel in Pest. Large volumes, 3 restaurants, and the most beautiful art deco swimming pool of the hotels in the city.

Address: Erzsébet körút 43-49, VII district, Pest –
Hotel CORINTHIA data sheet: click here.
Apartments / rooms for rent
Many quality apartments and rooms are also available in Budapest for short term rentals. You will find them for example on the Booking and Airbnb websites. Tip: Read the reviews of previous users to make sure that the location, comfort and quietness are there.
ZOYA LUXURY RESIDENCE FLATS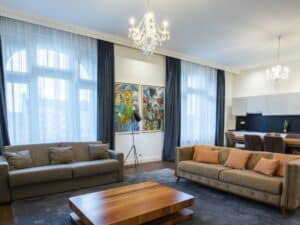 Located in the city centre of Pest in a quiet area, the luxury flats of the ZOYA residence offer different flats (1,2,3 bedrooms) of great comfort with beautiful living rooms and large open kitchens. All flats were renovated in 2021.
Information about the ZOYA flats and reservation – click here
Address: ZOYA residence, 19 Horváth Mihály tér, 1082 Budapest, Pest – map –
HOSTEL – Maverick City Lodge
The Maverick City Lodge is a student hostel offering private rooms and dormitories with nice common rooms and Wi-Fi internet access. Centrally located in the ruin bar area, it is surrounded by shops and bars.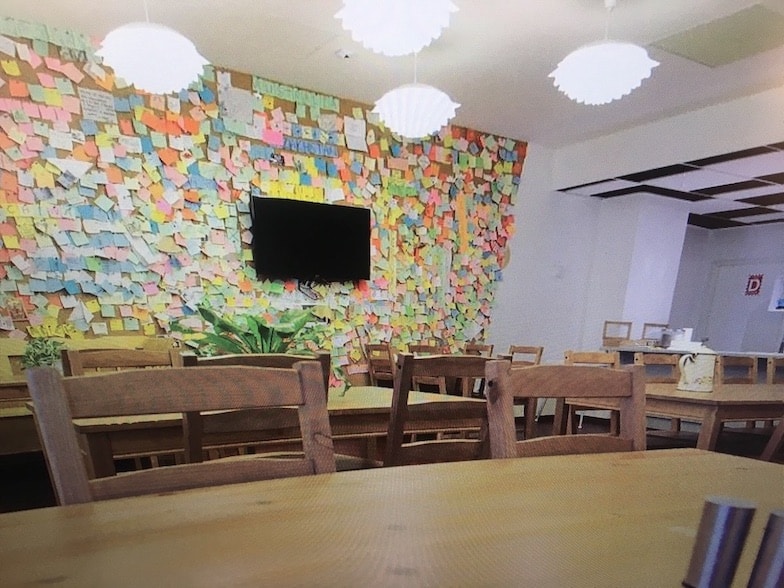 Address: Kazinczy utca 24-26, 7th district, Pest.
Hostel Maverick City Lodge data sheet: click here.
Complete your reading of our article on Hotels in Budapest with our selection of Restaurants in Budapest on this link as well as our article on The best baths in Budapest on this link.
See you soon

in Budapest!