What to do and see in Budapest in December ?
Discover the numerous events and activities we have selected for your visit to Budapest in December. 
Budapest Christmas Markets in December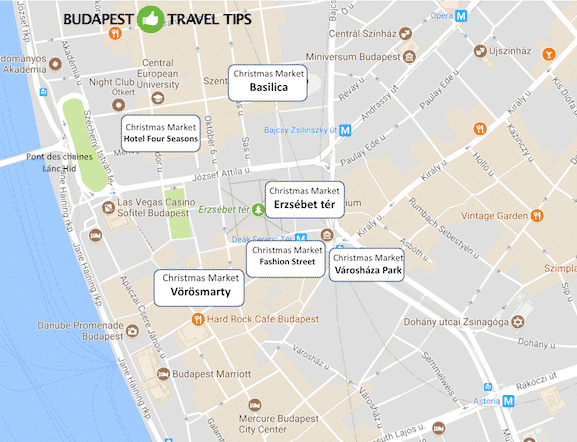 Budapest becomes fairy in December with its many Christmas markets in the city center. This is the unique opportunity to discover the city, its architecture and immerse yourself in this warm and festive atmosphere. We have listed the main Christmas markets of Budapest in December 2020 such as those of Vörösmarty Square and the St Stephen Basilica: find them in our special article on 'the best Christmas markets of Budapest' on this link and also discover our article 'What to eat at the Christmas markets of Budapest?' on this link.
DUE TO THE COVID-19 HEALTH CONTEXT,
THE MAIN CHRISTMAS MARKETS IN BUDAPEST
ARE CANCELLED IN 2020.
Concerts St. Stephan Basilica on December 3,10,17 & 30th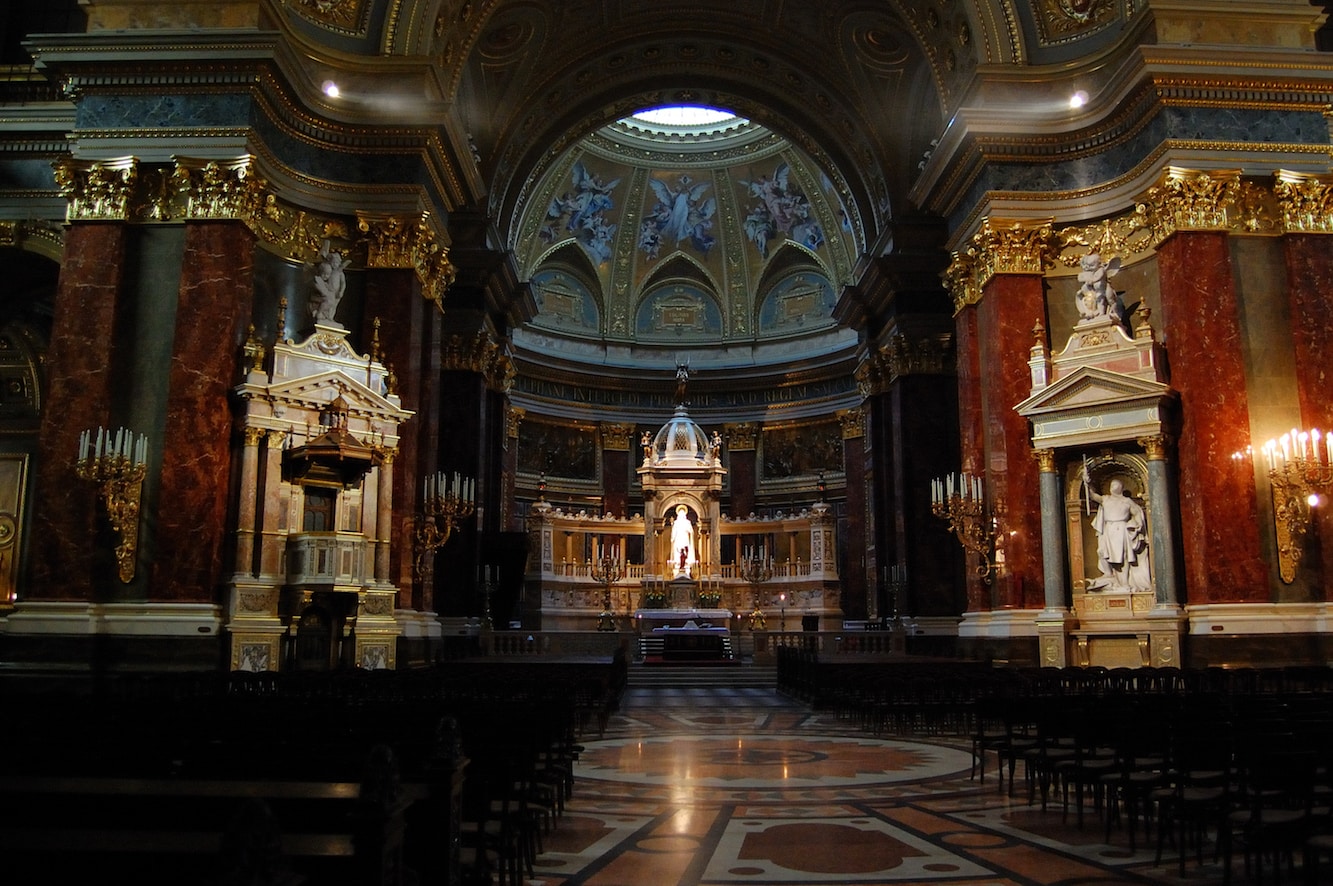 In the majestic setting of St. Stephen's Basilica in the center of Pest is performed a weekly organ concert by Miklós Teleki. The arias of the program are performed by Kolos Kováts, one of the most famous singers of oratorio concerts in Hungary and you can also listen to the flutist Eleonóra Krusic.
Concert on at 8.00 pm with the program (subject to change): Mozart, Vivaldi, Alessandro Stradella, Tomaso Albinoni, Ferenc Liszt, Franz Schubert, Robert Schumann, George Bizet, Johann Sebastian Bach, …
Duration about 70 minutes. From 20€.
Organ Concert Tickets and Concert Tickets – click here
Address: ST. STEPHEN'S BASILICA, Szent István ter 1, 5th district, Pest – map –
Robert Doisneau: From Paris to Palm Springs.
This superb exhibition takes place at the Hungarian House of Photography (Mai Manó Ház) in the centre of Pest until 10th of January 2021.
In 1960, the American magazine Fortune asked the French photographer Robert Doisneau (1912-1994) to report about the city born in the middle of the Californian desert: Palm Springs. The photographer created his own American dream there, not in black and white but in an explosion of colour. These images from the album, Palm Springs 1960, reveal a little-known side of this great photographer.
The exhibition "From Paris to Palm Springs" presents about a hundred original prints, famous images alongside images that the public has never seen, most of them selected from his studio and from important private collections in France. This vast selection, further enriched by documents and personal testimonies lovingly collected by the photographer's daughter, offers us an up-to-date critical rereading of the work.
Address: Mai Manó House, Nagymező u. 20, 6th district, Pest – map – website – FB.
Opening hours: Tuesday to Sunday from 12:00 to 19:00. Closed on Mondays and public holidays.
BUDAPEST DUNA STRING ORCHESTRA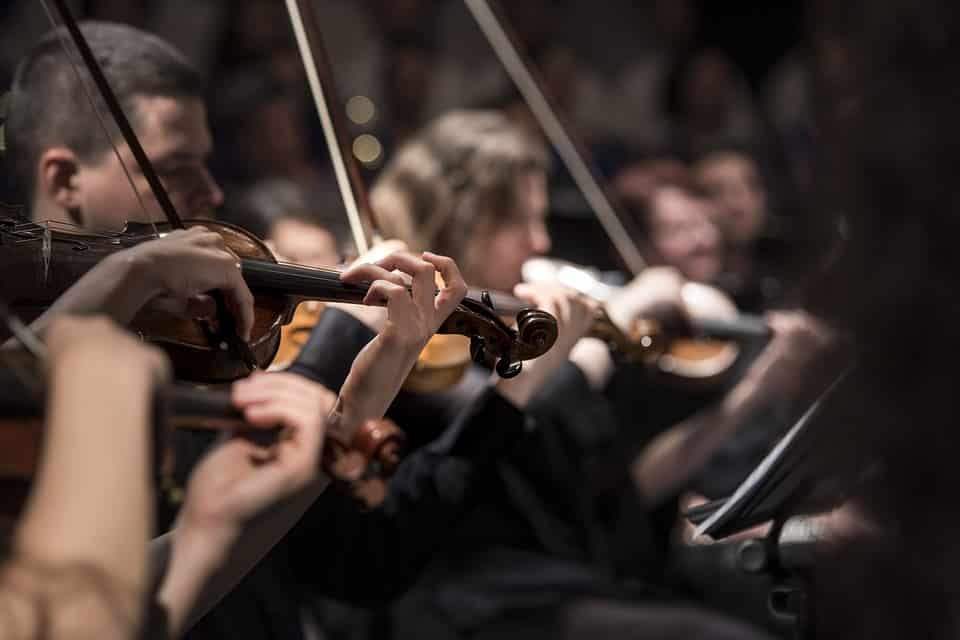 You can also attend concerts of the Duna String Orchestra at the St Stephan's basilica every Tuesday and Sunday at 20:00. On the program (subject to change): Bach, Händel, Albinoni, Vivaldi, Gounod, Händel, Schubert, Mozart, Bizet among others.
Duration: about 70 mn. Tickets starting from 37 € in category C.Information Concert Orchestra Duna String and tickets – click here
Address: ST. STEPHEN'S BASILICA, Szent István ter 1, 5th district, Pest – map –
Budapest skating rink in december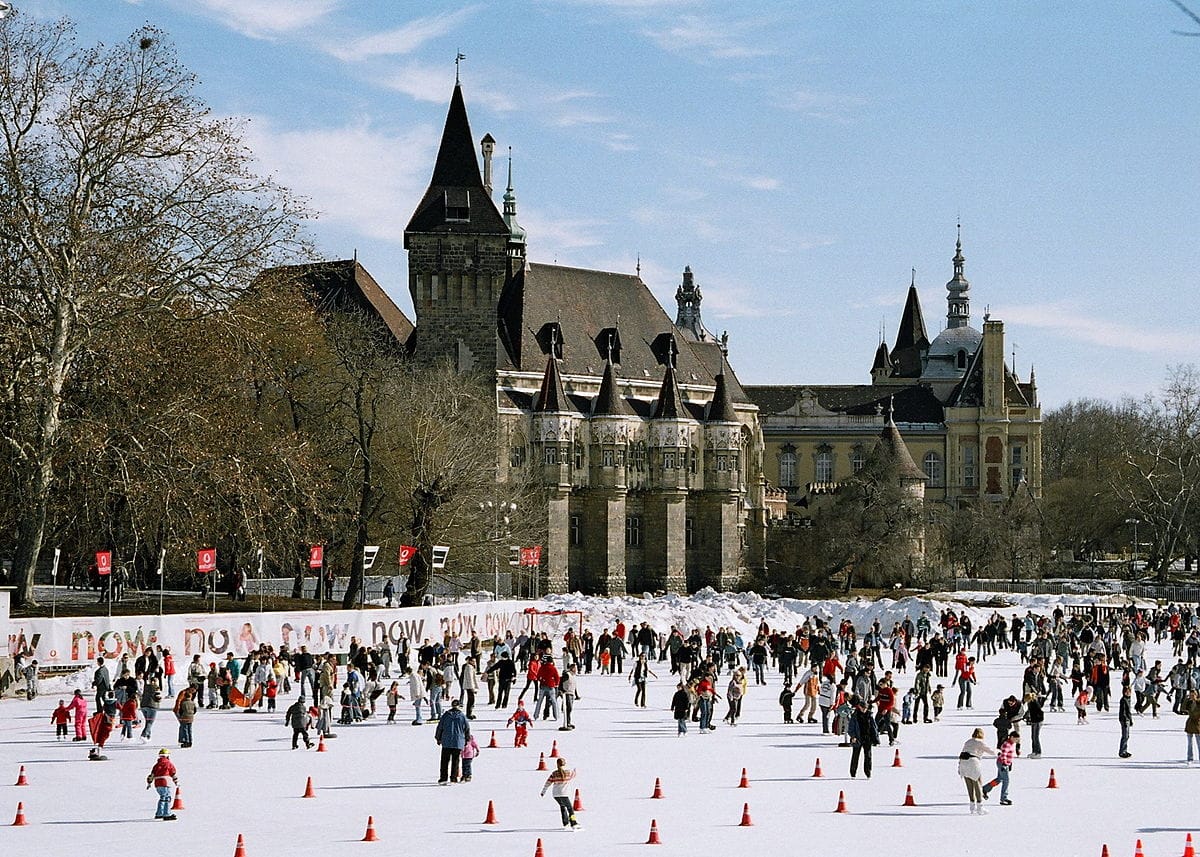 From mid-November until the end of February, come and discover the 'Városliget' ice rink, the largest outdoor of its kind in Europe, located on the edge of the 'City Wood', the largest green space in the Hungarian capital with a magnificent view of Vajdahunyad Castle! You can rent skates and after this unique experience enjoy  good hot chocolate on the terrace.
Opening hours: Monday to Friday from 9h00 to 13h00 and from 17h00 to 21h00; Saturday and Sunday from 09h00 to 13h00 and 16h00 to 21h00 (until 20h00 on Sunday). Price: 1500 Ft (≈5 €) the entry on weekdays until Friday noon, then 2,000 Ft on weekends (≈7 €). Skate rentals: 1800 Ft (≈6 €) – Website – Map –
Address: Olof Palme sétány. 5, 14th district.
MATTHIAS CHURCH CONCERT- 11,18 & 28th December 2020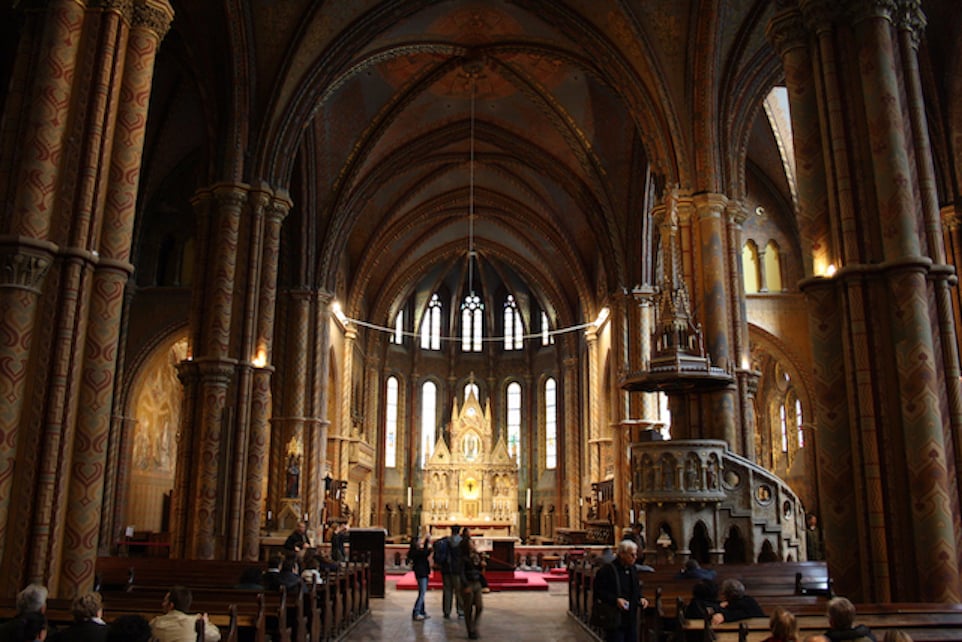 In the magnificent Matthias Church in the historic old town of Buda, classical music concerts are organized at 19:00 with the Budapest Duna String Orchestra performing compositions by Bach, Handel, Mozart and Vivaldi, among others.
From 37 € (in category B).
Information Concerts Matthias Church and tickets – click here
Address: Szentháromság tér 2, 1st district, Buda – map –
New Year Concert of the 100 Gypsy Violins Orchestra on December 30.
The 100 Gypsy Violins Orchestra performs a gala concert at the Budapest Congress Center. On Tuesday, December 30, 2020, a two-part concert will be held, as well as folk dances, a wine tasting and a gala dinner (depending on the category of ticket chosen). Created in 1985, the Gypsy Symphony Orchestra of Budapest renders with virtuosity the soul of the Gypsy people.
This orchestra presents a twirling program that combines the tradition of the Hungarian Gypsy violin with works by Khachaturian, Brahms, Strauss, Bizet.
The works are performed without score by 100 gypsy musicians, including a majority of violins but also cellos, double basses, cymbals and clarinets.
Tickets from 45 € in category VI.
Information Concert 100 Gypsy Violins Orchestra and tickets – click here
Address: Budapest Congress Center, Jagelló u. 1-3. XIIth district, Buda – map –
Budapest Cruises on the Danube River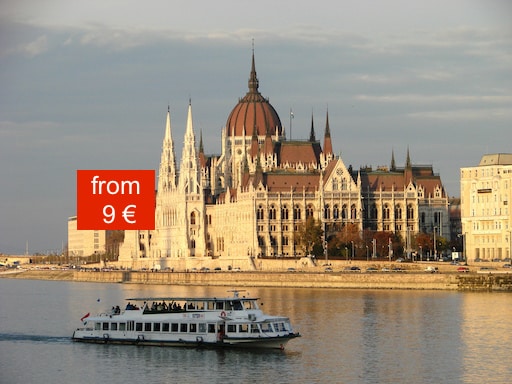 Discover Budapest with a cruise on the Danube (45mn-1h), day and night, to admire Buda Castle, Matthias Church, the Hungarian Parliament, the Citadel, the Hotel Gellért,…
For Cruise information in Budapest – click here
You also have the opportunity to dine during your cruise while admiring Budapest by night!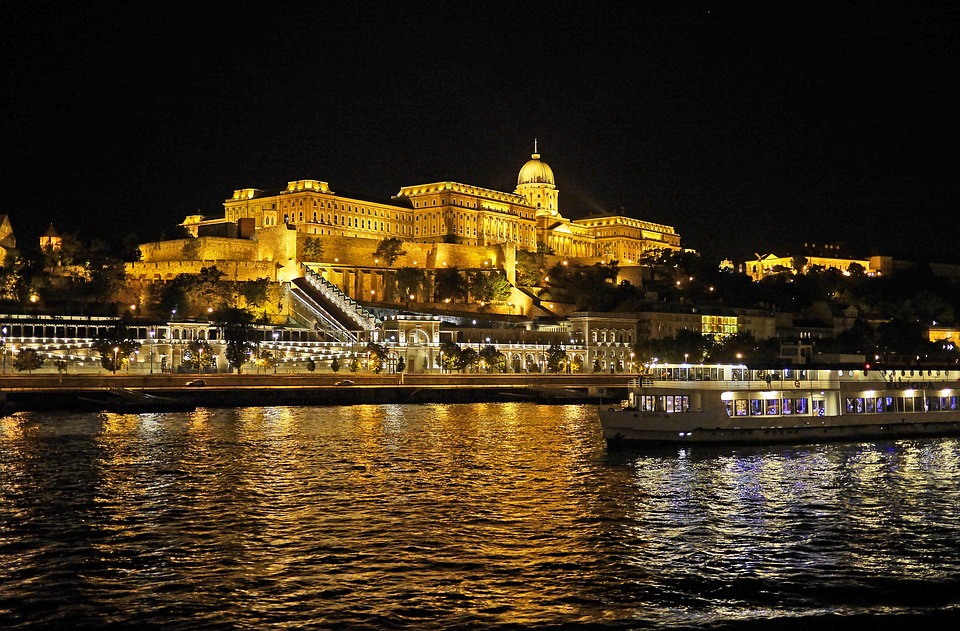 Enjoy a two and a half hour cruise on the Danube accompanied by a four-course dinner and the musical performance of local Hungarian artists:
For information and booking a dinner cruise – click here
Discover other concerts of Christmas in Budapest:

information and tickets Christmas Concert – click here
New Year's concerts in Budapest

Information and tickets Budapest New Year Concerts – click here
Also find operas, classical concerts and shows in

Budapest in December

in our dedicated article on

this link

.