FIND THE TREASURES AND EXPLORE BUDAPEST LIKE A LOCAL with "My Map of Budapest" – an artful & unique city map with more than 60 authentic tips!
Don't waste your precious time with straying around. This double-sided & eco-friendly printed map guides you towards the best spots, wine & cocktail bars, romantic parks, lookouts, bistros & pubs, tea-houses, coffee & breakfast places.
Get a creative city map which gives a fast first orientation of the city, indicating all important sightseeing spots, buildings and also thermal baths which are a charm of the city life & culture. From the coolest spots to hidden gems you will discover art, culture and have a taste of the nightlife & bar scene that makes this city so special. The map also promotes unique and beautiful spots in hidden streets of Budapest on both sides of the river and supports small but original places, which are run by their passionate owners.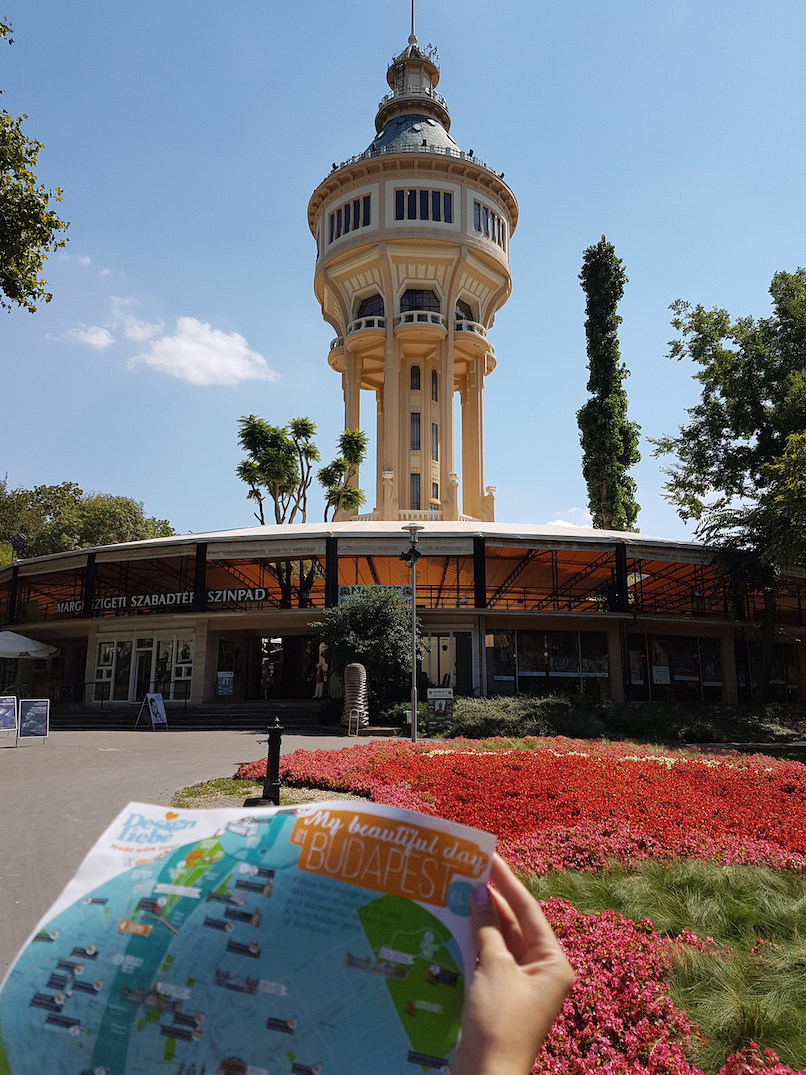 WHAT IS THE DIFFERENCE of VOL.1 and VOL.2?
One side on the map provides an ORANGE DAY ROUTE called "My beautiful day".
If you follow the ORANGE DAY ROUTE you will explore the city and its best spots like a local.
The Route of Vol.1 is mostly on Pestside and with Vol.2 you will explore the Budaside in an extraordinary way!
Start the day with a tasty breakfast at a unique place. You will discover spots where locals gather & enjoy breathtaking views. At the end of the route we surprise you with a nice restaurant to fade out your beautiful day with a delicious dinner! The orange route makes this map unique and covers many interesting places & provides enough diversity to make your day & use the limited time in a perfect way.
WHAT YOU GET
✅ FIND MEMORABLE LOCATIONS on both sides of the Danube
✅ Get more than 60 verified & authentic tips
✅ Find the hidden treasures and most romantic parks
✅ Plus vegetarian & vegan bistros & restaurants
✅ No tourist traps
✅ Get all landmarks, tram lines, ship stations, bridges & thermal baths
✅ The vibrant areas at a glance with more bistros, cafes & restaurants
✅ An eco-friendly A3 paper map & free of ads city map
✅ A useful gift for friends & beloved ones
✅ And a nice memory of Budapest using it as a poster
FIND MORE INFORMATION ON OUR WEBSITE
The route of MY MAP OF BUDAPEST VOL.2
Following the route of VOL.2 you will start the day with a Spanish breakfast on Budaside before you walk up to the Gellert Hill to enjoy a breathtaking view over Budapest. Keep the track and walk down on the backside to discover the non-touristy but inspiring garden of the Philosphers.
The next main stop is a hidden oasis on Budaside where you can relax & grab some snacks, cake & sweets or refreshing drinks before you start to explore the big green area and pretty parks of Buda. The route guides you to an inspiring street with smart shops & cafe´s and at the end of this exciting tour with Budapestian originals you will have some delicious … to fade out your beautiful day!
GET NOW MY MAP OF BUDAPEST VOL.2
The route of MY MAP OF BUDAPEST VOL.1
Following the route of Vol.1 you will start the day with a yummy breakfast in a creative surrounding on Budaside before you cross the beautiful Liberty bridge to get a beautiful view on the Danube and riversides. Afterwards you can check the famous Market hall. You will discover a little hidden, but very inspiring street with smart shops before having a rest in one of the oldest and most romantic parks of Budapest. The tour goes on and has more surprises left for you! At the end you will have some delicious … to fade out your beautiful day!