Join exceptional venues & get on fire by the tremendous Budapest Techno Scene with the electronic scouts of Budapest, Aramis & Roberto!
Aramis was infected by Techno since the beginnings in Germany and travelled alone or with a few like-minded guys in the early 90ties to all the uprising techno cities and visited the legendary events and clubs like Tresor, Omen, Ultraschall, Nexus, Dorian Grey, Milk in Mannheim, Vibration club and many more.
It was a crazy time and full of positive vibes & energy. He can share with you stories about the Loveparade, the Streetparade in Zurich and some of the famous clubs in Berlin, Munich, Frankfurt and more. Roberto, a nomad of this music in America and DJ in Mexico in some underground Techno spots & exotic parties like Tulum was influenced by Paul Van Dyk, Mauro Picotto and Carl Cox before he travelled to Europe to feel the spirit of the techno generation.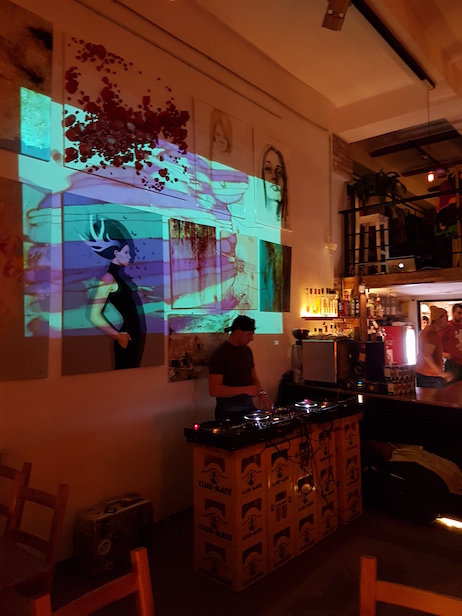 Budapest offers lots of unique parties beside the existing club scene which rocks the winter. Electronic day parties are popular in Budapest, especially in summer you can expect extraordinary events. The goal of the Electronic Scouts is to show you exciting spots & the essence of what makes the Budapest –ruin-bar & techno scene top in Europe. Notice! You are not in a rush and have to check 5 clubs in a row.
Their special service is about the good vibes, experience the best party and have a unforgetable time together and if you feel comfortable somewhere they stay until your body starts to shake!
You might check a roof top party, a "Secret club" or visit a cool party on a boat with a special vibe and crowd. They take care about the transport if necessary, arrange a table in the welcome bar and organize in case the tickets for the bigger event in advance. At the beginning of the tour you will meet with them to warm up at a cool place, hidden or sophisticated cocktail bar with an outstanding interior design, have your welcome drink and relax before you fly into the night. So no worries, your party is reserved and they are prepared to surprise and flash you.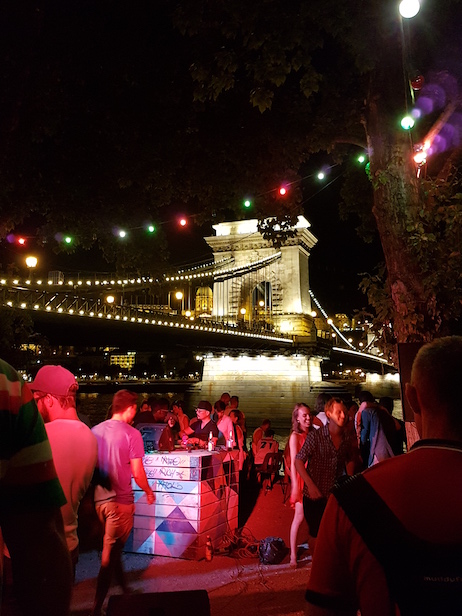 The only thing they request is enough energy and good mood.
So bring a smile and they arrange the rest they say!
And they promise to provide you the best electronic music program!