The Hungarian capital welcomes you from the end of November with many Christmas markets. This is the opportunity to discover a magical atmosphere, an architecture sublimated by the Christmas lights but also to discover some traditional Hungarian culinary specialties of these end-of-year celebrations.
To advise you on 'What to eat and drink at a Christmas market in Budapest?', Here is our selection of Hungarian Christmas specialties!
SALTED DISHES
LÁNGOS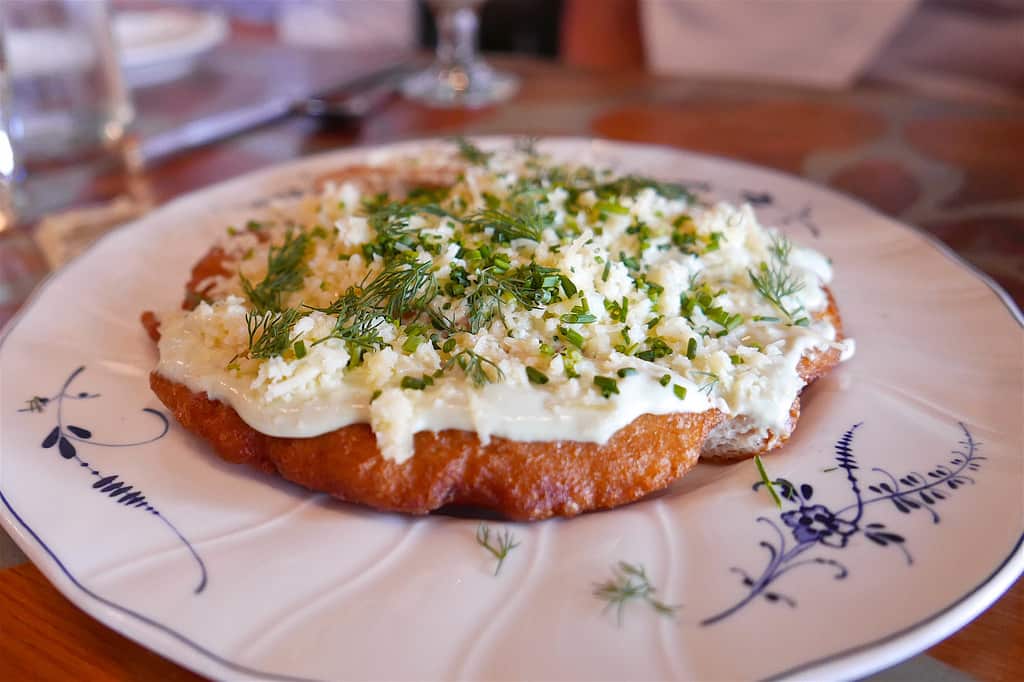 A real popular icon of Hungarian cuisine, Lángos is a pancake-shaped donut cooked in oil. This fried bread is then covered with garlic, cream (or sour), cheese, ham or sausage. It must be served hot to appreciate its soft heart and crispy outline.
The Lángos is also prepared sweet, covered with jam or chocolate.
GOULASH SOUP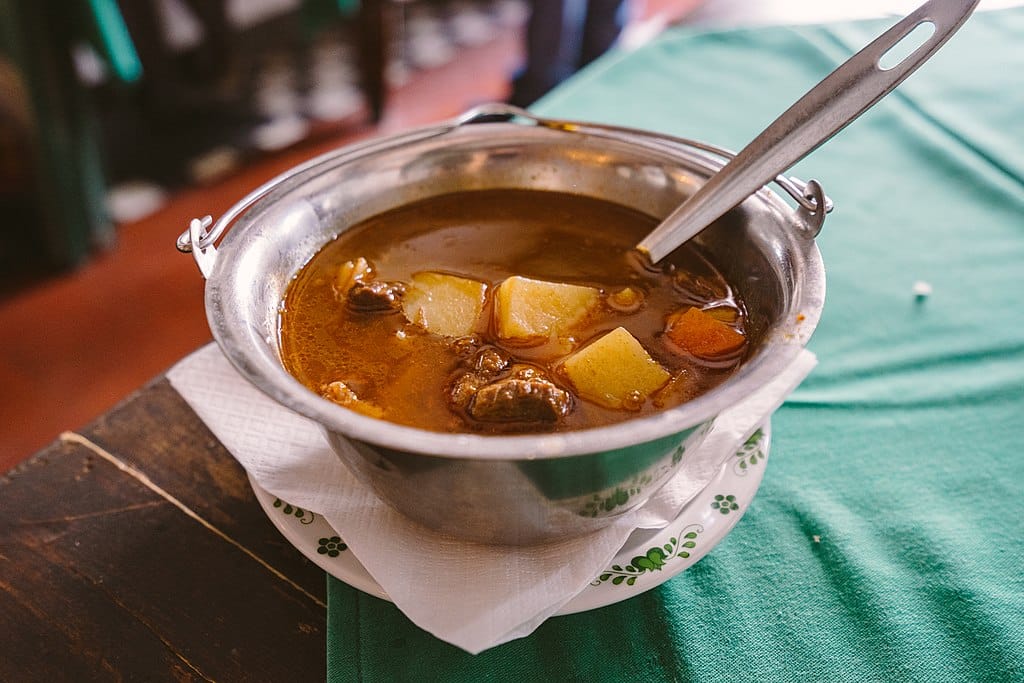 Goulash soup ('Gulyasleves') is one of the most famous dishes of Hungarian gastronomy. This soup is made of meat (usually beef), vegetables (peppers, tomatoes, ..), potatoes, onions and paprika.
This thick and tasty Goulash soup is accompanied by bread and can serve as a main dish. At a Christmas market in Budapest you can also taste the goulash soup served in a loaf of bread!
HALÁSZLÉ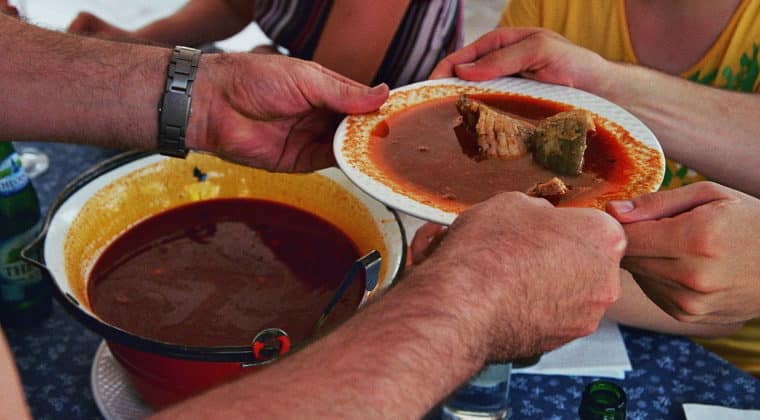 The halászlé is a soup composed of several freshwater fish (carp, perch, pikeperch, pike, …), onions and raised with paprika. The Hungarian writer Tömörkény István called it "paprika fish" because the soup was plentiful.
TÖLTÖTT KÁPOSZTA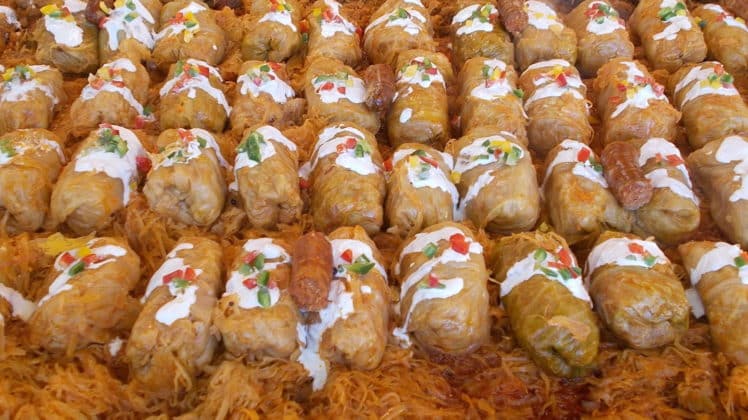 The töltött káposzta is stuffed cabbage, a festive dish served in Hungary during the end of the year celebrations. This stuffed cabbage is usually garnished with pork chop and paprika. The töltött káposzta will be served with fresh cream, vegetables and a nice slice of bread.
GRILLED DISHES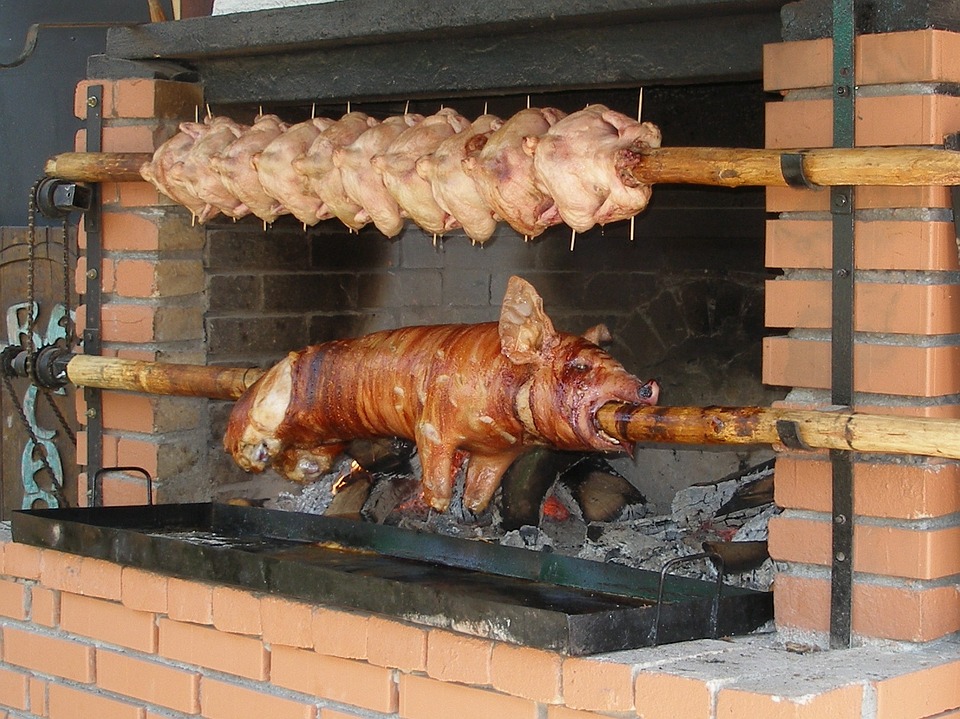 An essential part of Budapest's Christmas markets, you can enjoy various grilled dishes: roasted goose leg, cooked pork on a hot pin, sausages and grilled meats, roasted pork shank but also grilled freshwater fish such as pike-perch, trout.
TESTICLES  OF COCK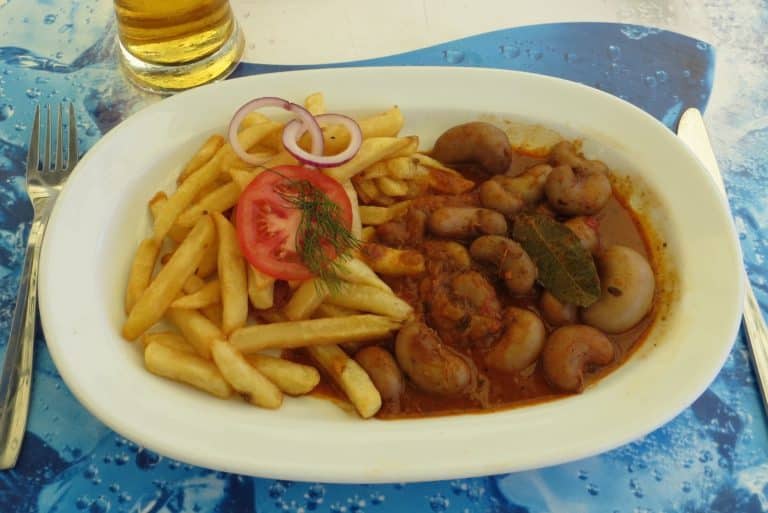 Want to think outside the box? Discover the cock testicles ('kakashere pörkölt'). Indeed, pan-fried with onions, tomatoes, peppers and paprika, you will be surprised by their creamy texture and unparalleled mellowness.
SUGAR DISHES
'KÜRTŐCSKALÁCS'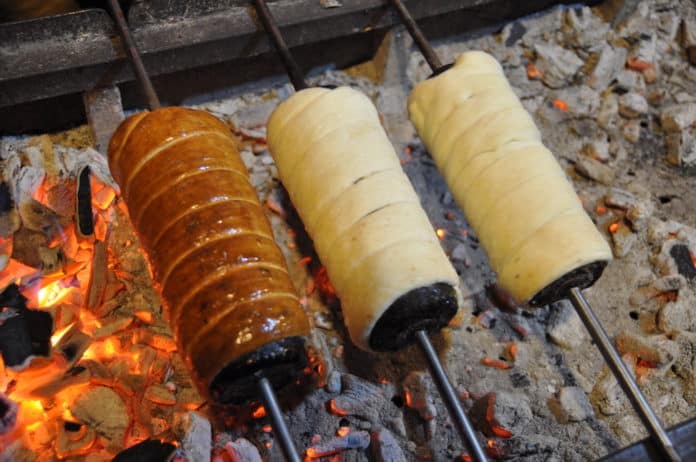 Warning! you have to discover the kürtőskalács, a caramelized brioche cooked on a spit over the fire, cylindrical in shape. The dough is scented with spices, usually cinnamon, and topped with nuts or almonds and sprinkled with sugar. Enjoy the mellowness and flavors of this delicious brioche!
RÉTES – the Hungarian Strudel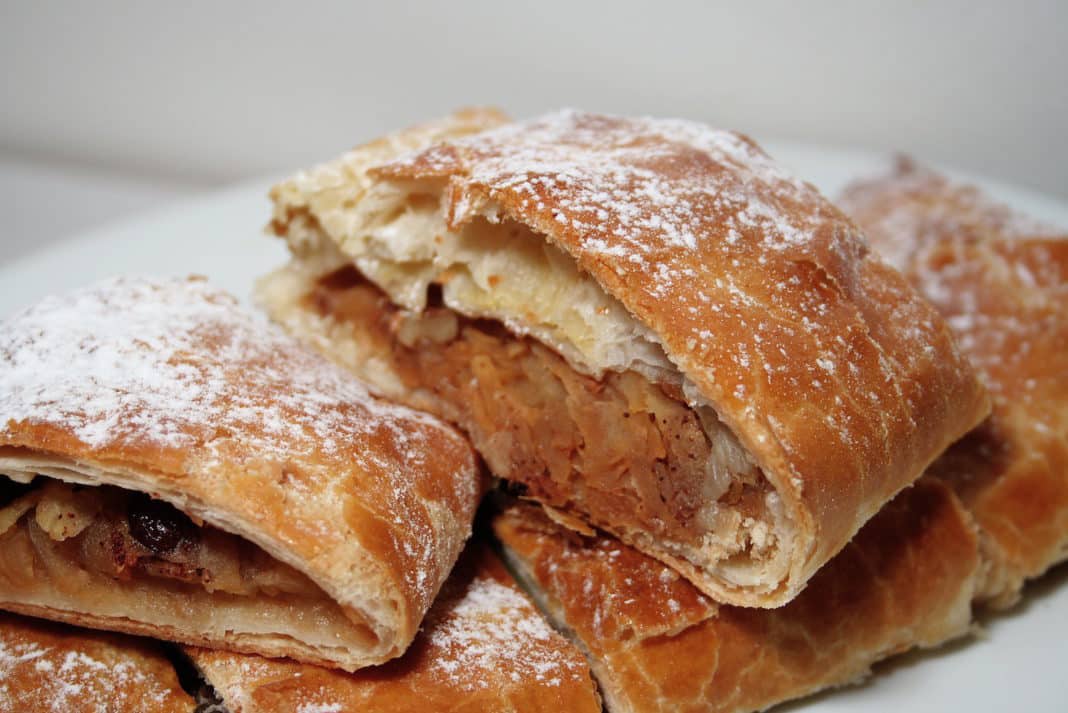 The Rétes (called 'strudel' in Austria) is a delicious slipper stuffed with apples, cherries, poppies, or cottage cheese, often garnished with dried fruits (raisins, almonds, …). It is recommended to taste it served hot!
'BEJGLI'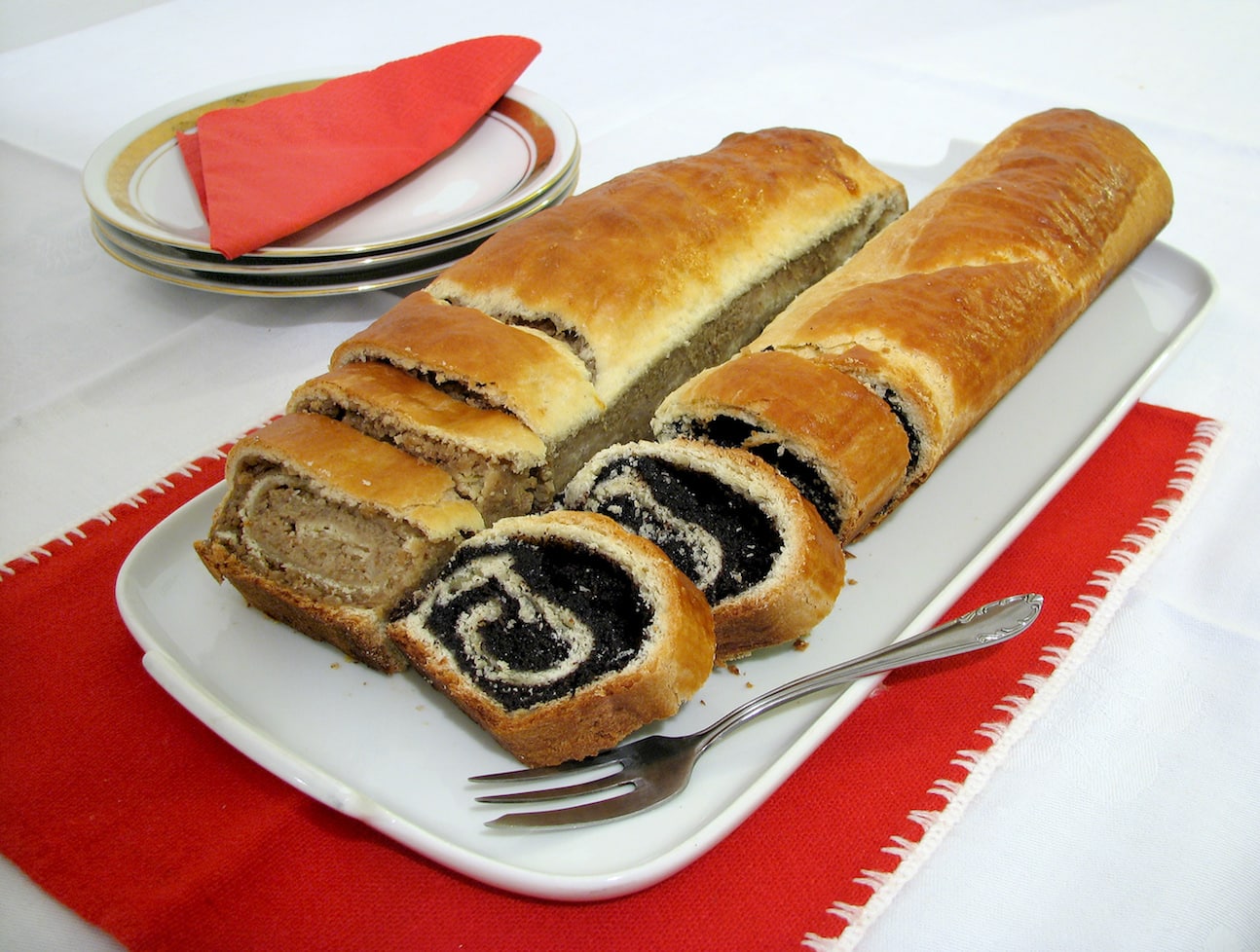 Bejgli is traditional Christmas roll cake, prepared with walnuts ('diós bejgli') or with poppy seeds ('mákos bejgli'). Bejgli is served in thin slices but you can buy and take a whole roll.
'SZALON CUKOR'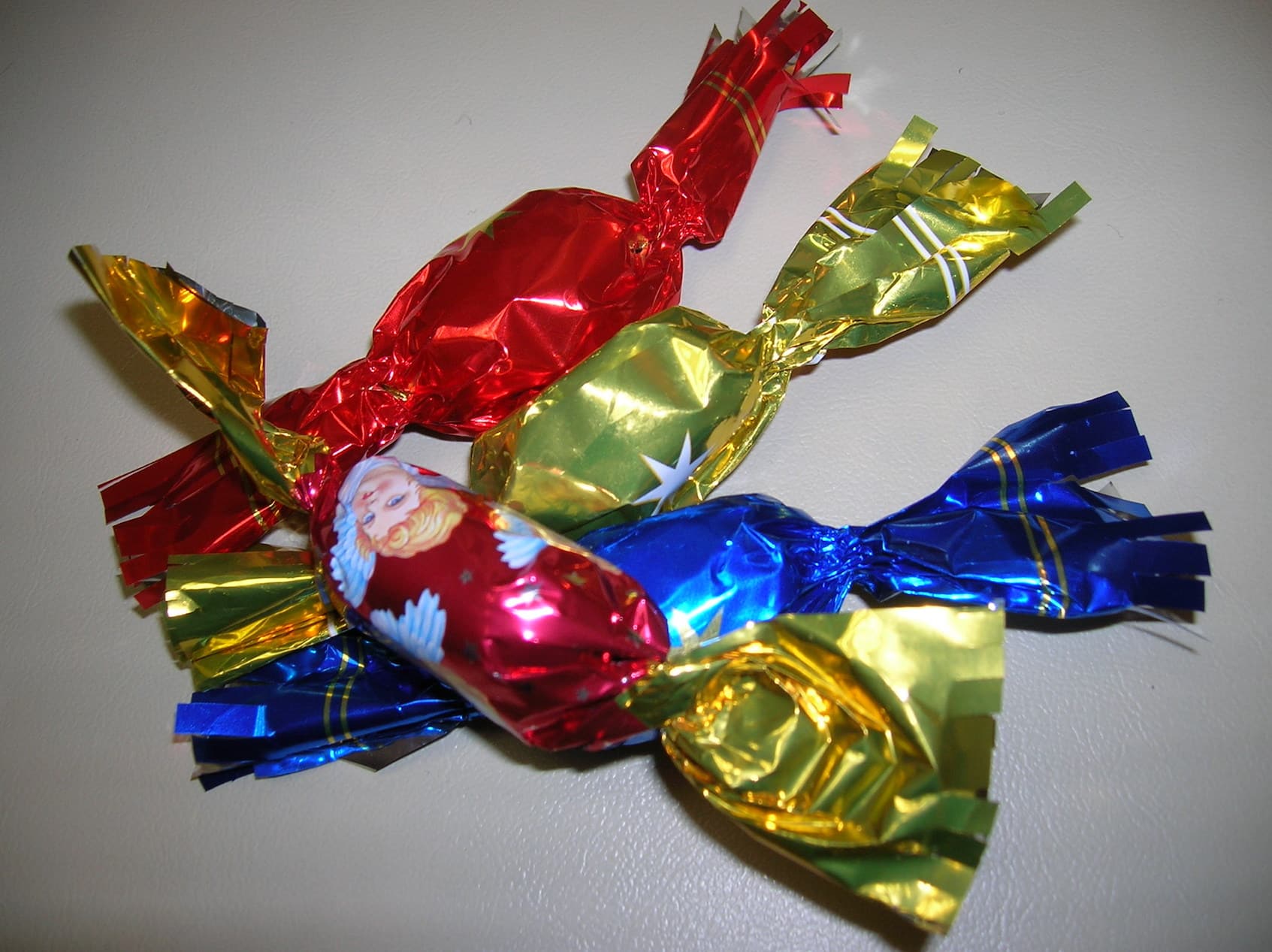 Szaloncukor is the traditional Christmas sweets. These are candies covered with chocolate and stuffed with 'marzipan' (almond paste) and with different ingredients such as coconut, rum, caramel, chocolate, strawberry…These candies have a tradition in Hungary to be used in decoration on the Christmas trees, before being tasted.
DRINKS
HOT WINE & GROG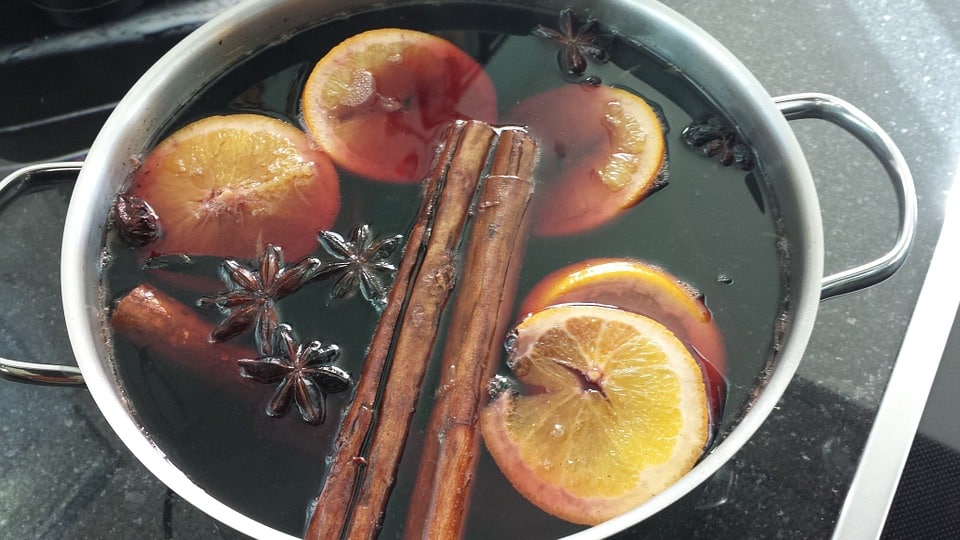 An essential part of the Budapest Christmas market, the hot wine, 'forralt bor' in Hungarian is prepared with cinnamon, cloves, but also with a hint of orange or lemon.
To warm you up, grog is the drink made of rum mixed with hot milk or hot water to which is added cinnamon, honey, liquid sugar syrup.
PALINKA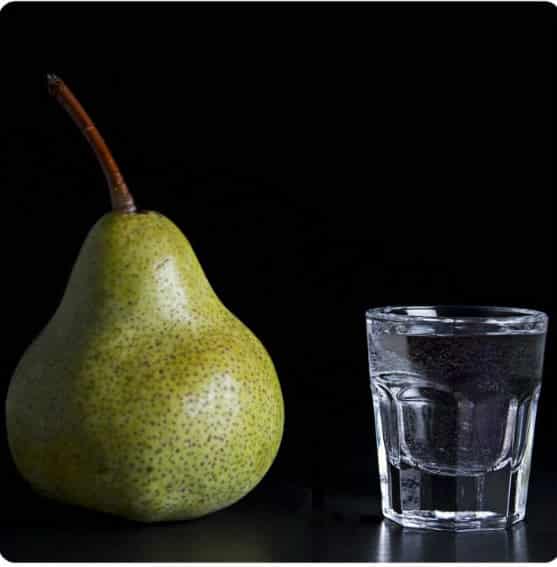 The pálinka is the Hungarian brandy whose alcohol content is 35 to 70%. It is considered 'national alcohol' and is produced from different fruits that you can choose: apples, pears, plums, apricots, raspberries, grapes and cherries mainly.
Do you want more information
about the Budapest Christmas market?
Check out our special article on Christmas Markets in Budapest on this link.
In addition, find more information about Hungarian gastronomy on the following links:

Hungarian cuisine

and

Hungarian pastries

to enjoy.