What to do and see in Budapest in September ?
Discover the events and activities we have selected for your visit to Budapest in September. 
This calendar is updated as soon as new events are announced for Budapest in September.
MATTHIAS CHURCH CONCERT – every Friday
The beautiful Matthias Church in Buda's Old Town holds classical music concerts every Friday in September 2023 with the Budapest Duna String Orchestra.
Spend an evening in this unique venue and enjoy a magical classical concert performed by the Duna String Orchestra and violin soloist Gabora Gyula. Concert every Friday.
Information about Matthias Church Concerts and tickets – click here
Address: Matthias Church, Szentháromság tér 2, 1st district, Buda – map –
Budapest Wine Festival – 7th to 10th September 2023
The Budapest Wine Festival is an opportunity to discover Hungarian wines in the unique and majestic setting of Buda Castle. From Thursday, the 7h, to Sunday, the 10th September, 2023 you can explore more than 100 Hungarian producer stands as well as numerous culinary stands and numerous cultural programs (concerts, dances…) and activities for children.
The entrance ticket on the spot for 1 day includes a crystal glass (empty, to taste the wines at the various stands) and free admission to the permanent collections of the History Museum of Budapest at the Castle.
Address: Buda Castle, Szent György tér 2, 1st round- Plan – website –
Open hours : Thursday and Friday: 14h00-24h00; Saturday: 12h00-24h00 and Sunday: 12h00-22h00.
Discover the great video of the 2022 edition of the Budapest Wine Festival:
CONCERTS ST. STEPHEN'S BASILICA
every Sunday and Tuesday.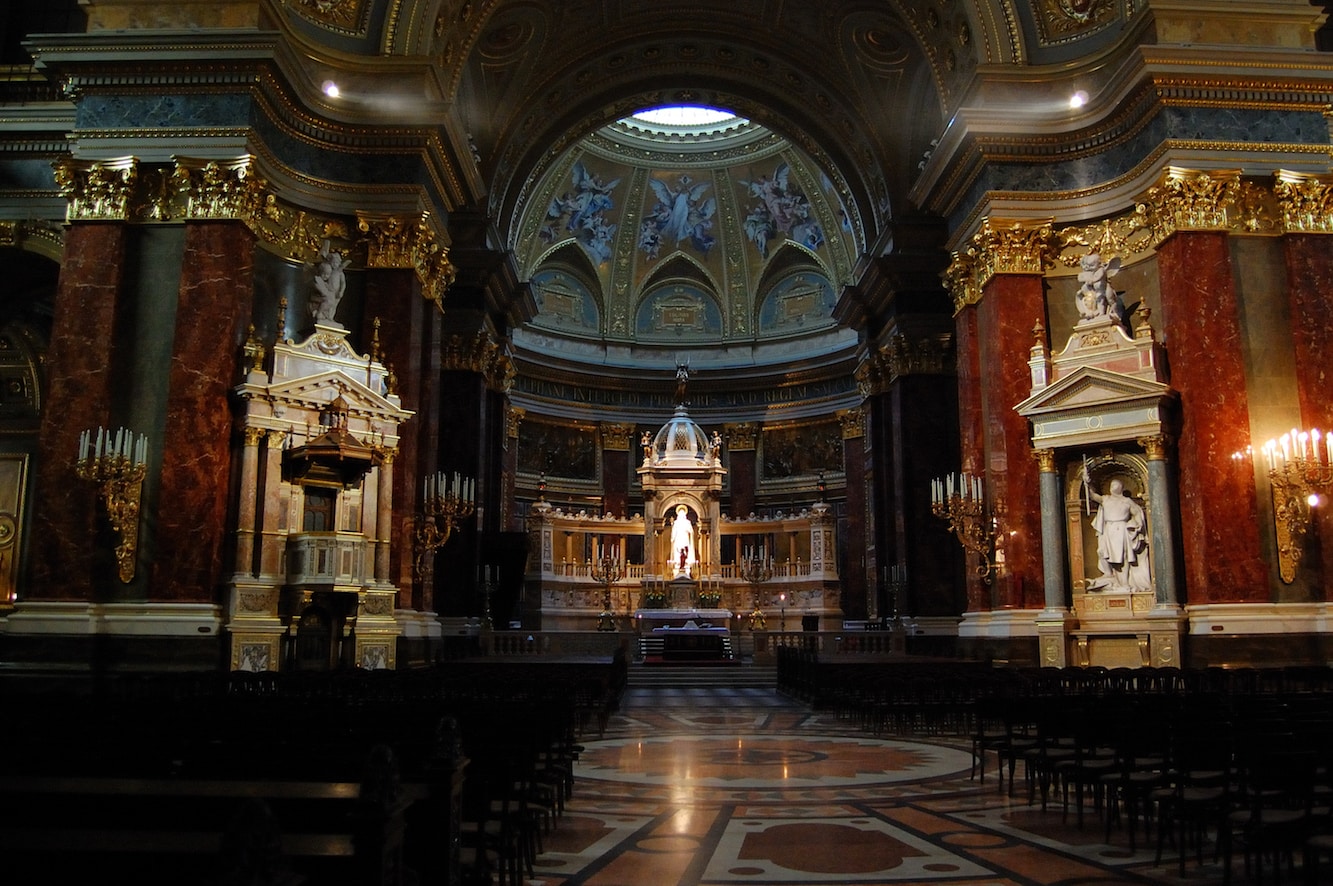 In the center of Pest enjoy an organ or a string concert in St. Stephen's Basilica, one of the most beautiful neo-classical buildings in Budapest. Take your pick from 3 concerts, each with 4 seating classes, to tailor your experience to your taste and budget. Concert every Sunday and Tuesday:
Duration: about 70 minutes. Information on Classical Music Concerts in St Stephen's Basilica
and tickets – click here
Address: St. Stephen's Basilica, Szent István ter 1, 5th district, Pest – map –
Hungarian Folk Performance – every Saturday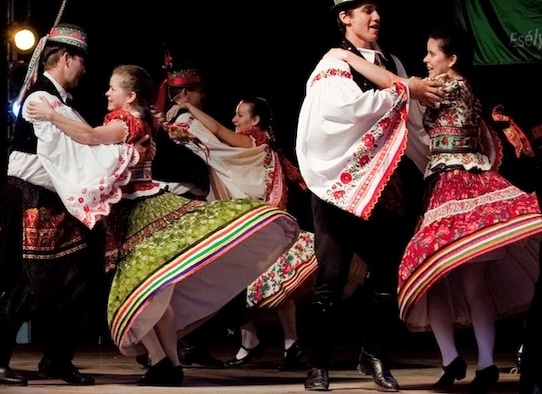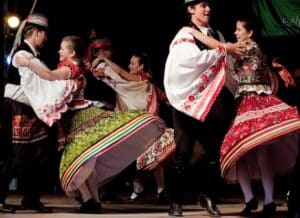 Discover the art of folk dance in Hungary during a 90-minute show (including an intermission) in the unique setting of the Danube Palace in Pest in the city center.
True testimony of the Hungarian heritage, the show will present the tradition of the costumes, music and dance of Hungary and its former empire. Duration: about 90 minutes. Show every Saturday:
Folk dance show information and tickets – click here
Budapest Half Marathon on September 10th, 2023.
The largest Central European Half Marathon takes place in Budapest on Sunday, the 10th September, 2023 More than 15,000 participants of 71 nationalities are expected for this 21km race (individual and team races).
It is a unique opportunity to visit Pest and its beautiful avenues, and to cross the Danube and run at the foot of the Buda Castle! Full information and registration on this link.
Check out this video of the 2022 Half marathon edition:
National Opera in Budapest

After more than 4 years of renovation, the Hungarian National Opera reopened its doors in 2022! With a capacity of 1200 seats, the National Opera of Budapest inaugurated in 1884 is an iconic place of the Hungarian capital. Discover its architectural beauty and the quality of its representations for an unique evening!
Information about the Budapest Opera, programs and tickets  – click here
Budapest Opera House Guided Tour
Discover the second largest stage in Europe on this guided tour of the Hungarian State Opera House, a must-see on your trip to Budapest!
A tour of the Opera House of about 60 minutes starts daily at 13.30, 15.00 and 16.30 in English, including a 10mn concert! Booking at least 1 week in advance strongly recommended:
Information Opera House Guided Tour
and booking – click here 
Cruises on the Danube River – Budapest in September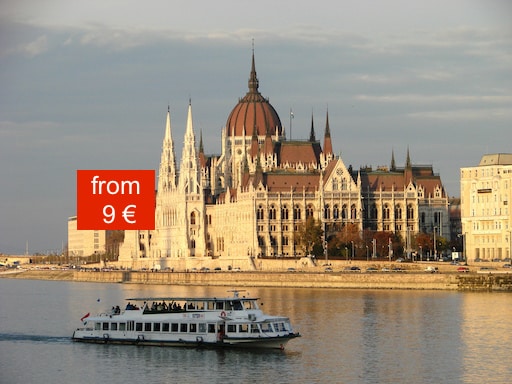 Discover Budapest with a cruise on the Danube (45mn-1h), day and night, to admire Buda Castle, Matthias Church, Hungarian Parliament, Citadel, Hotel Gellért, and more.
There is also the possibility of a dinner cruise every evening (information on this link).
For Cruise information in Budapest – click here
Information on this link to our article, 'Cruises in Budapest'.
Exhibition 'Renoir – The painter and his models' from 22 September to 7 January 2024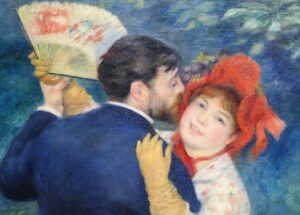 The Budapest Museum of Fine Arts, in collaboration with the Musée d'Orsay in Parisand the Musée de l'Orangerie in Paris, is organising a unique exhibition on the work of Pierre-Auguste Renoir. Renoir is considered to be one of the most famous Impressionist painters, whose rich and varied oeuvre spans six decades, from the early 1860s until his death in 1919.
This exhibition is both chronological and thematic, exploring Renoir's relationship with the models who inspired his art, through paintings, graphic works and sculptures.
Address: Museum of Fine Arts, Dózsa György út 41, XIVth district, Pest – website.
Open hours: Tuesday-Sunday: 10:00 to 18:00, closed on Mondays.
SPARTY bath parties at the Széchényi baths
The Széchenyi Baths host the Sparty parties on Saturday evenings in their outdoor baths. In this impressive setting you will experience animations, dancers, 3D projections and DJs live sets for a unique party in Budapest !
Information SPARTY and tickets –  click here
Video of the Sparty event:
The Széchenyi baths can be reached by public transport via the Metro M1 – Széchenyi fürdő station – and the trolley bus 72 – Széchenyi fürdő station.
Address: Széchenyi baths, Állatkerti krt. 9th – 14th district, Pest.
World Press Photo 2023 exhibition – from September 22

From 20 September to November 5, the World Press Photo 2023 exhibition at the Hungarian National Museum will present 138 images selected by an international jury from 64,823 photos taken by 4,000 photojournalists from 130 countries. Discover this unique exhibition on its world tour, which presents the most important news and images of the year through the photographs of the 65th edition.
Address: Hungarian National Museum, Múzeum krt. 14-16, Budapest 1088, Pest – map – website – Open Tuesday to Sunday from 10:00 to 18:00.
Discover also opera, classical concerts and shows in Budapest in our dedicated article on this link.